SERIAL KILLER SAMUEL DIES AT AGE 80 IN PRISON — HIS DEPRAVED CRIMES EXPOSED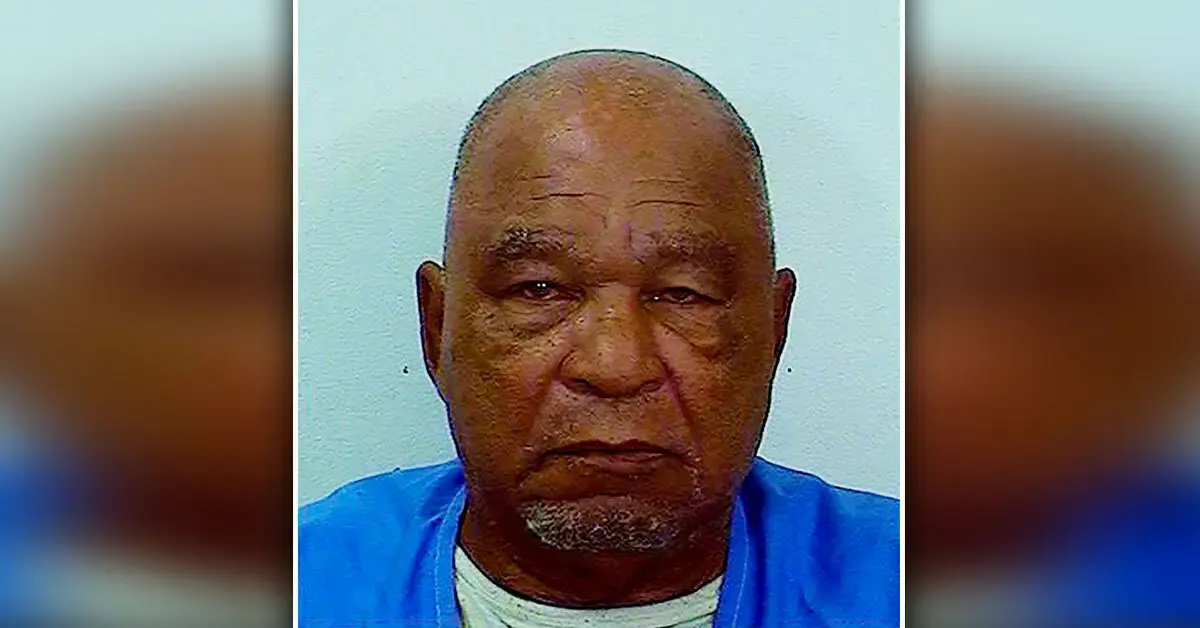 Samuel Little, often referred to as America's worst serial killer, died in prison on December 30, 2020, at age 80.
Little was serving three consecutive life-without-parole sentences in California after finally being caught and convicted of the deaths of three Los Angeles women in the late 1980s. The Los Angeles County medical examiner's office has yet to determine the official cause of death, but Little had been suffering from diabetes, heart trouble and other ailments.
Article continues below advertisement
True crime buffs will be familiar with Little, known as "the Green River Killer" or "the Choke and Stroke Killer," as he was the subject of the Netflix documentary Catching A Serial Killer: Sam Little, which premiered on the streaming service in 2020. He targeted women, often of marginalized and vulnerable groups, many of whom were involved in prostitution or were suffering from drug addiction.
AMERICAN MURDER STORY: 11 TRUE CRIME SCANDALS THAT SHOCKED THE NATION
It wasn't until 2014 that he was convicted for the murder of the three women killed in the 1980s, meaning he was a free man for decades after his killing spree was taking place. Little stayed on the move during that time, as he made his way across the nation.
Article continues below advertisement
On September 2, 2014, Little, who was 74 at the time, was found guilty on three counts of first-degree murder. The jury came to their conclusion in under two hours.
The criminal was convicted of killing Carol Alford, 41, whose body was found in an alley in 1987; Audrey Nelson, 35, who was discovered in a dumpster in 1989; and Guadalupe Apodaca, 46, whose body was stored in a commercial garage, also in 1989.
MURDERER CHRIS WATTS 'HATES THE HOLIDAYS,' SPENDING HIS DAYS WRITING 'HIS PENPALS'
According to reports, Little lured his victims with drugs and then strangled them, then dumping half-naked bodies in different locations.
Article continues below advertisement
Little murdered Alford shortly after he finished a two-year sentence for false imprisonment and felony assault, claims a report. The victim was found naked from the waist down, except for one sock, and injuries hinted that she was struck in the head. There were also drag marks near her body, leading police to believe that Little killed her elsewhere before placing her body in an alleyway.
Article continues below advertisement
"I cannot imagine the horror that went through my sister's mind when the defendant was choking her to death," the former stated during the trial. "I loved my sister dearly and she did not deserve to have her life taken like this."
"The reason why my mom was in Los Angeles in the first place is because she had gotten her life back on track and was on her way to reunite with me," the victim's daughter Pearl reportedly added in court.
Article continues below advertisement
Four years after his conviction, Little confessed to killing 93 women from the 1970s until 2005. While behind bars, Little talked about the murders with the FBI. He maliciously boasted about how he made the murders as "long and slow as possible," claiming he would sometimes let the women slip in and out of consciousness.
According to the FBI, Little did remember "his victims and the killings in great details." However, he was "less reliable when it comes to remembering dates." When Little confessed to the 93 murders, he worked with the FBI and gave them sketches of his victims.
Article continues below advertisement
The FBI has released the sketches and created a map with these confession locations. When first released, the information and details allowed for 50 cold homicide cases to be closed. The FBI is hoping that the details and these sketches will help other cold cases be closed as well.
Become a Front Page Detective
Sign up to receive breaking
Front Page Detectives
news and exclusive investigations.
More Stories