Inside the criminal mind: The case of Sherri Papini, the real life 'Gone Girl'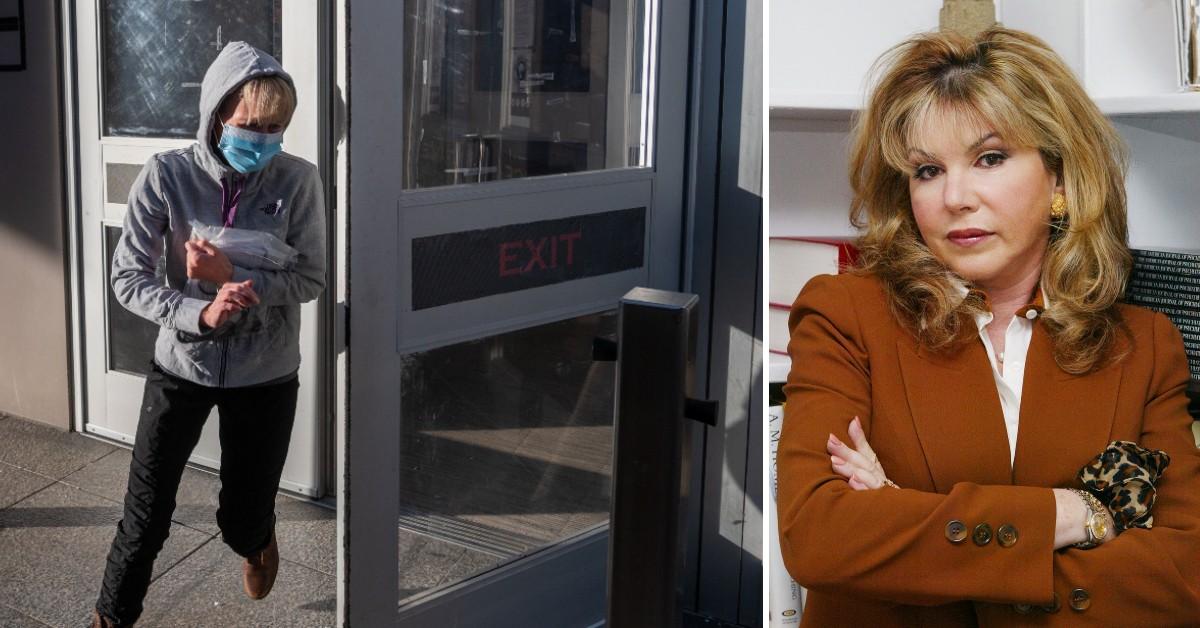 Sherri Papini could have been a stand-in for Amy Dunne (played by Rosamunde Pike) in the film "Gone Girl." They both have long blonde hair, blue eyes, a slender build and both are approximately 40 years old.
If Sherri watched this film, which seems almost certain, she would have had to notice that her real-life husband, Keith Papini, is a lookalike for Amy's husband, Nick Dunne (played by Ben Affleck) as well. But these were far from the only "coincidences."
Article continues below advertisement
"Gone Girl" was released in October 2014. On Nov. 2, 2016, Sherri disappeared and went on to claim that she was "kidnapped." Though her disappearance was long suspected of being a hoax, mimicking the film, Sherri was just recently arrested.
Just like Nick, Sherri's husband returned home one day to find his wife missing. Her "disappearance," like Amy's, attracted huge press coverage because people were curious about how a pretty married mother of two could simply vanish from a rural neighborhood without anyone having a clue as to why.
Article continues below advertisement
Fortunately for Keith, Sherri's plan — unlike Amy's — didn't include framing him for her murder. She reappeared after 22 days, as mysteriously as she vanished, with a tale of having been abducted at gunpoint by two Hispanic women, who allegedly tortured, beat, starved and branded her during her captivity. No such women have been found.
But Sherri's blog tells of her having had fights with Hispanic girls in high school, so she undoubtedly projected these memories onto two fictitious kidnappers. Most of the injuries she attributed to her captors were self-inflicted, a pattern she started growing up.
Long before Sherri disappeared, she had a history of lying, attention-seeking and other troublesome, if not nefarious, behavior.
Article continues below advertisement
In "Gone Girl," Amy's parents wrote books about her being a "perfect" child, though clearly they weren't facing reality. Sherri's childhood was not "perfect" either. She accused her family of abuse and was a teen runaway. In 2000, her father claimed she burglarized his residence, and her sister reported Sherri kicked in her back door. In 2003, her mother asked the police for help because Sherri was self-harming and trying to blame the wounds on her. Sherri later accused several boyfriends of abuse, as did Amy.
Sherri married her first husband for his medical insurance, telling him that she needed it for complications due to regular egg donations, while later telling Keith she had needed it for a heart condition.
In "Gone Girl," Amy's plot to frame her husband for her murder came from rage about his having cheated on her. No evidence has come forward at this time that Keith cheated on Sherri. But a drama queen throughout her life, Sherri would likely have found her married life too boring and wanted to spice it up a bit. She had, in fact, been having affairs throughout her marriage, but may have felt she needed something more sensational to get her husband's — and national — attention.
Article continues below advertisement
Law enforcement never stopped investigating — even when Sherri mysteriously returned — because there were strange details and inconsistencies from the beginning.
The FBI ran samples of the male and female DNA found on Sherri when she reappeared through their database. But there was no match. Since then, whether through a new entry or a genealogy database, they traced a match to the father of an ex-boyfriend, James Reyes.
They had been childhood sweethearts and had been engaged, but their relationship ended in 2006. So, when Sherri contacted him and claimed to be a damsel in distress who needed rescuing from an abusive husband, he jumped at the chance – hoping to rekindle their romantic relationship as she'd implied they would. Indeed, this was how Amy had manipulated her ex-boyfriend to provide a hideout for her. When confronted, James confessed to his role as knight in shining armor but denied that he knew it was a hoax.
Article continues below advertisement
Sherri was finally arrested on March 3, 2022, on charges of making false statements to federal law enforcement officers and mail fraud for more than $30,000 in payments she received from the California Victims' Compensation Board. Most of these payments went to a therapist, who apparently swallowed her story hook, line and sinker, and billed the fund for treatment of her supposed Post-Traumatic Stress Disorder.
Sherri does, in fact, need treatment, but not for her wild story of torture. Rather, she has needed treatment since childhood for what's called a Mixed Personality Disorder, including Antisocial, Borderline, Histrionic and Narcissistic traits. Just like Amy, she was manipulative and a volatile drama queen with an overactive imagination, if not at times delusional.
Article continues below advertisement
Keith also seems to have swallowed her story hook, line and sinker, from volunteering for a polygraph so law enforcement could move on with the search to continuing to do media interviews supporting her story. But Keith could be on the hook, too, for using the $50,000 they collected on GoFundMe, for personal expenses, instead of expenses involved in helping to find Sherri.
So, like Nick, Keith may feel trapped in this marriage, needing to believe Sherri's lies to defend himself and to protect his children from his wife.
Article continues below advertisement
Her ex-boyfriend, James, may be charged, as well, for not reporting her to authorities. James claimed he didn't know that Sherri was the "Gone Girl" they had been looking for, while she was with him, but this seems hard to believe since news and missing posters were everywhere.
It's more likely he was hoping to run away with her, like she had promised.
Undaunted by her arrest and several days in jail, Sherri used her charms on the judge, getting him to release her on $120,000 bond, put up by her parents and husband, who still refuse to believe it was all a hoax. Sherri's performance deserves to be nominated for an Oscar, like Pike, for "Gone Girl", but she may well get up to 25 years in prison instead.
Carole Lieberman, M.D., M.P.H., is a Board Certified Beverly Hills Forensic Psychiatrist/Expert Witness who has worked on hundreds of criminal (and civil) cases. She's a bestselling/award-winning author and her upcoming book, Murder By TV: A Descent Into Madness, is the story of the Jenny Jones Talk Show Murder for which she was the defense psychiatrist. Dr. Lieberman is an Emmy-honored News-Talk commentator. She's appeared on Oprah, Today, Good Morning America, CNN, FOX, HLN, ABC, CBS, NBC, Court TV, Law and Crime and many more. She was trained in Forensic Psychiatry at NYU-Bellevue. (www.expertwitnessforensicpsychiatrist.com)
Become a Front Page Detective
Sign up to receive breaking
Front Page Detectives
news and exclusive investigations.
More Stories