How Shia LaBeouf's constant legal troubles have tarnished his reputation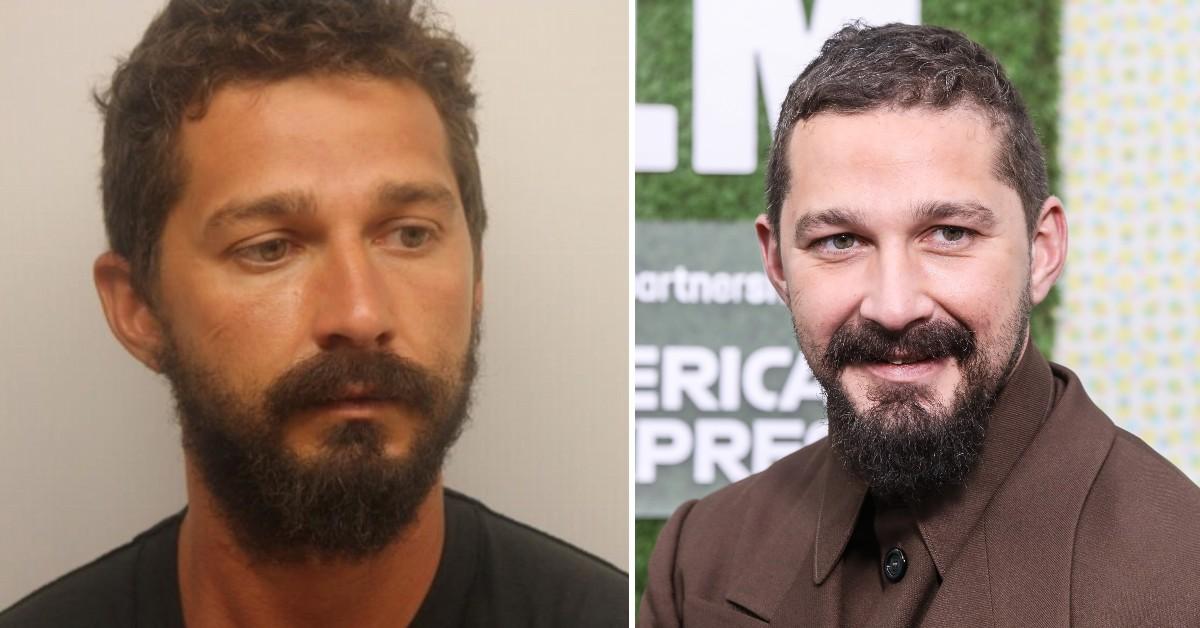 Shia LaBeouf has a long-running career in the movie industry, with his big break as the character Even Stevens in the self-titled show at 14 years old.
Article continues below advertisement
Since then, he's landed several roles in groundbreaking films, such as "Holes," "I, Robot," "Wall Street: Money Never Sleeps" and the "Transformers" series. However, LaBeouf's behavior outside of a movie set has gained him unwanted attention over the years.
It almost ended his movie career.
LaBeouf's first arrest occurred when he was only 9 years old, as he was arrested on suspicion ofstealing a pair of Nike shoes in 1996. However, the child actor was released after only six hours in jail.
Article continues below advertisement
At the age of 11, police arrested LaBeouf again for stealing a Gameboy Pokémon from a local K-Mart store. But, once again, he was released from jail after a few short hours. The actor revealed both his first arrests ina personal essay he wrote in 2015.
In 2007, LaBeouf spent two days in jail after stabbing one of his neighbors in Van Nuys, California. Later that same year, in November, the actor was arrested again for refusing to leave a Walgreens at a security guard's request. At the time of the incident, LaBeouf was working on the movie "Eagle Eye" and had visited the store several times to look for cigarettes. While police initially charged him for misdemeanor criminal trespassing, they were later dropped.
Article continues below advertisement
On July 27, 2008, police arrested LaBeouf on suspicion of driving under the influence after his involvement in a crash. It was later revealed that theactor didn't cause the wreck, as the other driver ran a red light. There wasn't enough evidence to charge the actor for the car crash.
During his time in Vancouver, Canada, to film "The Company You Keep," LaBeouf once again found himself in trouble after getting into a fight outside of a bar with one of the patrons in October 2011.
According to the Los Angeles Times, both men were arrested, but they refused to press charges against each other.
Article continues below advertisement
In 2014, LaBeouf faced multiple charges for disorderly conduct at the showing of "Cabaret" in New York City. As reported by Fox News, throughout the performance, LaBeouf smoked cigarettes, yelled at the cast and swore at security guards as they escorted him out the building.
A court sentenced him to complete treatment at his rehabilitation center for his alcoholism or face a more severe conviction if he refused.
After being turned away from a bar in Austin, Texas, an intoxicated LaBeouf and friend jaywalked in front of authorities in 2015. After several warnings, police arrested LaBeouf, though he was released shortly afterward.
Article continues below advertisement
In February 2017, LaBeouf was arrested outside of a New York City museum on suspicions of misdemeanor assault. At the arrest, LaBeouf was protesting President Donald Trump, chanting "He will not divide us" during a live stream. The victim approached LaBeouf during the live stream, in which he thenpulled the man's scarf and scratched his face. A month later, the charges were dropped due to insufficient evidence.
Four months later, in July 2017, the actor was arrested again on obstruction, public drunkenness and disorderly conduct charges. LaBeouf attempted to get marijuana from two men, one being a police officer. Footage from the arrest shows the actor belittling the men and bragging about his attorneys. Shortly after his arrest, he re-entered rehabilitation, later thanking the officer who arrested him.
Article continues below advertisement
In September 2020, police arrested the actor on two counts of misdemeanor battery and misdemeanor theft relating to a fight with another man. After the altercation, the actor allegedly stole the man's hat. He pleaded guilty to charges, with a court ordering the actor to complete a judicial program within a 12-month timeframe to avoid jail time on May 26, 2021.
The actor is also dealing with a lawsuit from his former girlfriend, Tahliah Barnett, known as "FKA Twigs," for sexual battery, assault and emotional abuse during their relationship, according to theLA Times. The case is still ongoing.
While LaBeouf's acting career has many films, TV shows and notable appearances. His arrest career includes nearly as many appearances and appearances in front of the police cameras.
Become a Front Page Detective
Sign up to receive breaking
Front Page Detectives
news and exclusive investigations.
More Stories