Shop to you drop: Here is the story of murders at shopping centers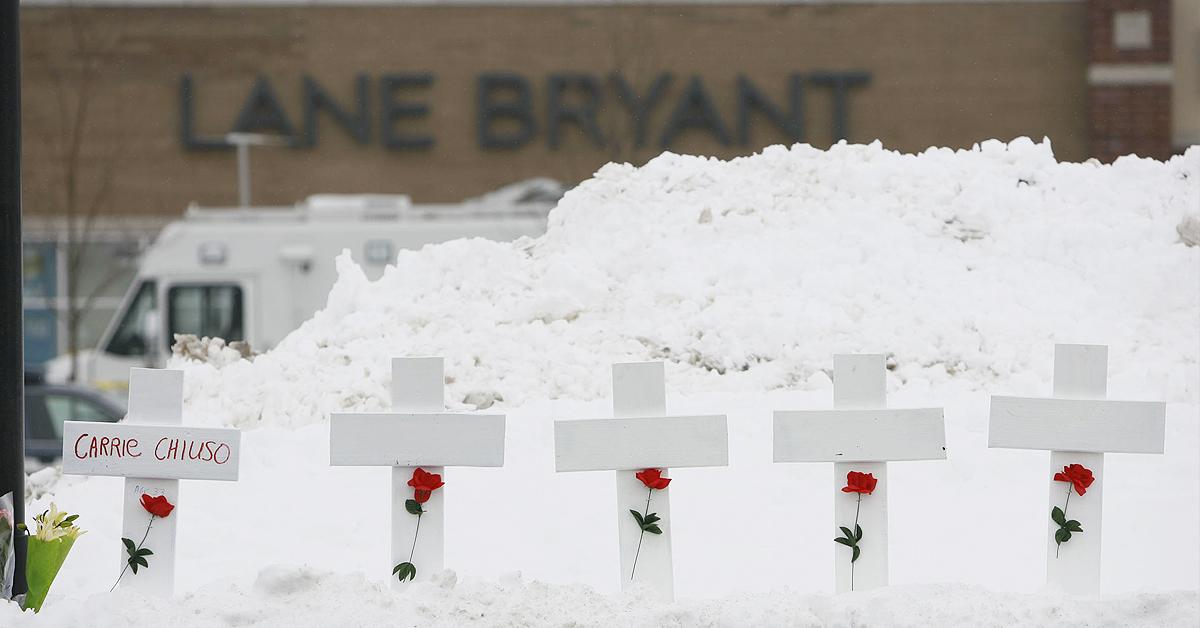 Most people go to the mall or other shopping centers to shop, eat, and just have a good time with friends and family. Unfortunately, fun times can turn into nightmares, leading to unforgivable crimes that are still unsolved until this day.
These cases involve murders that occurred in and outside of shopping centers.
Article continues below advertisement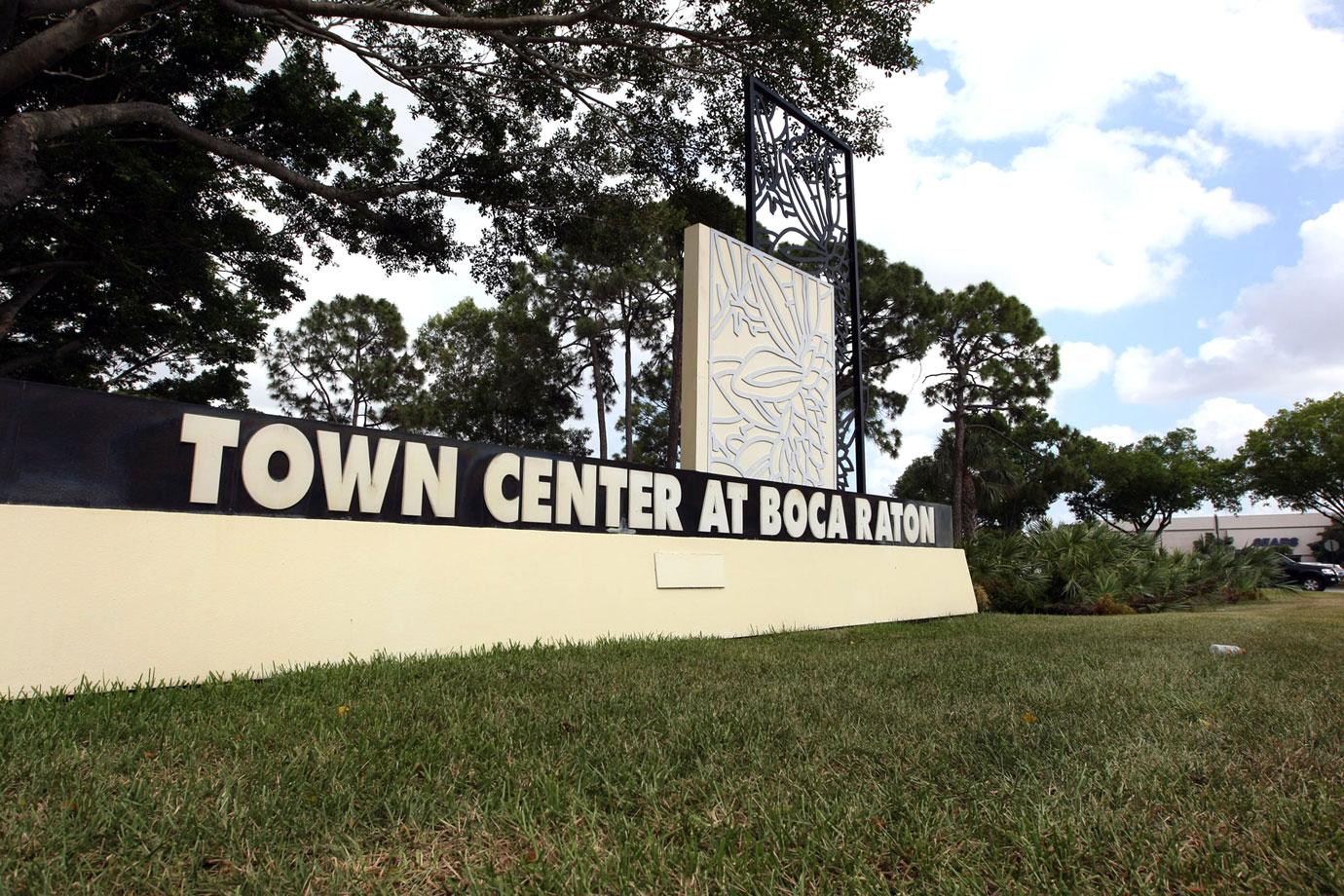 BOCA RATON MALL MURDERS
On Dec. 12, 2007, 47-year-old Nancy Bochicchio and her 7-year-old daughter, Joey, were fatally shot outside Boca Raton's Town Center mall. The victims were found bound with gunshot wounds in the mall's parking lot, according to the SunSentinel. The mother-daughter duo had recently finished some Christmas shopping at the luxury mall.
Considered one of the most disturbing murders committed in Florida, the murders are still unsolved 14 years later. Police are still investigating all possible leads to solve the case.
Article continues below advertisement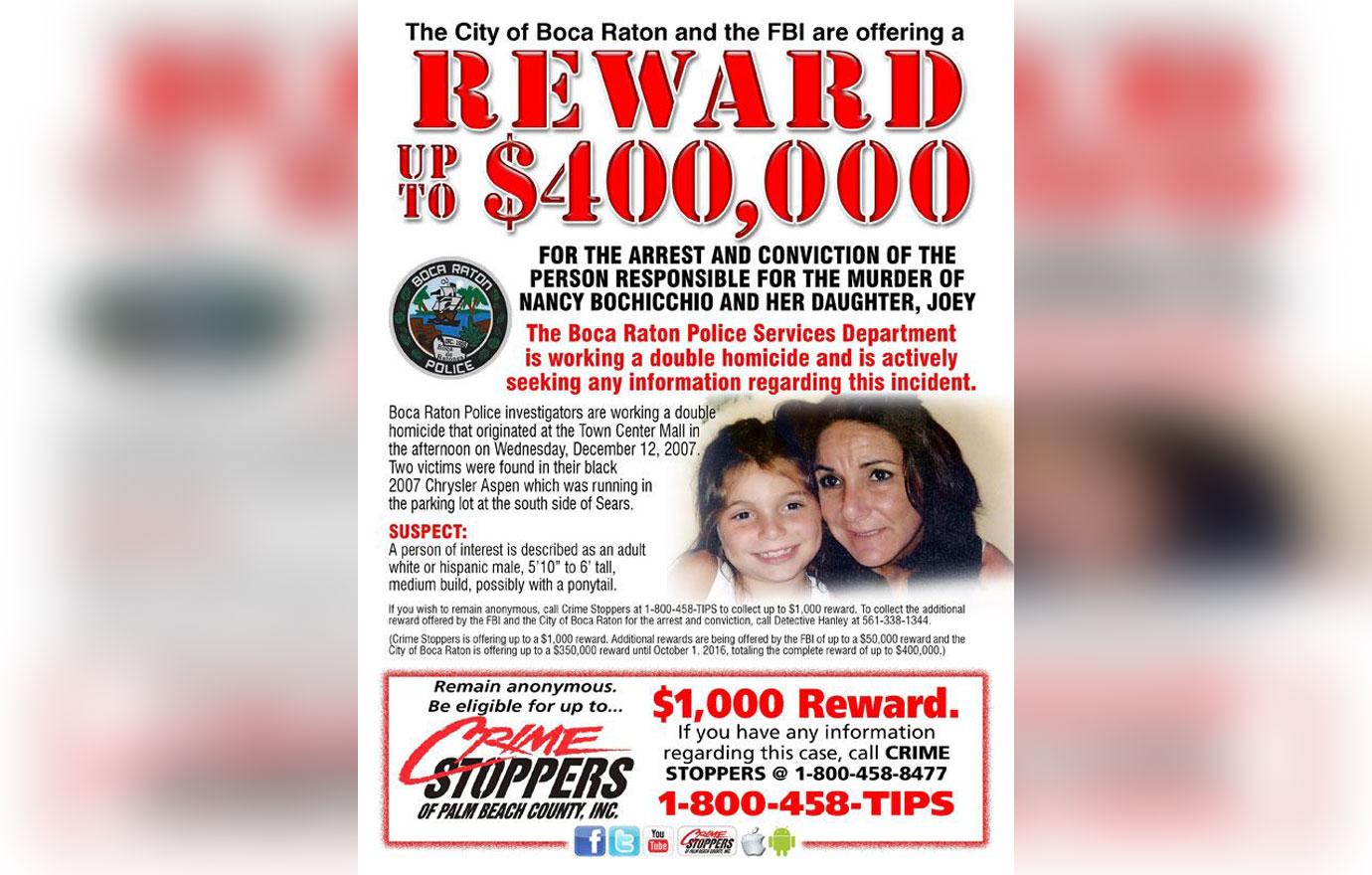 LANE BRYANT MURDERS
Six women were shot in a Lane Bryant store in the Brookside Marketplace outside of Chicago on Feb. 2, 2008, by an unknown assailant. The victims, which included four customers, a store manager, and an employee, were told by the gunman to go to the back of the store, in which they opened fire around 10:45 a.m.
Only one victim, the employee, managed to survive by playing dead until the gunman left the store, according to Patch.
The investigation on the Lane Bryant Murders is still ongoing.
Article continues below advertisement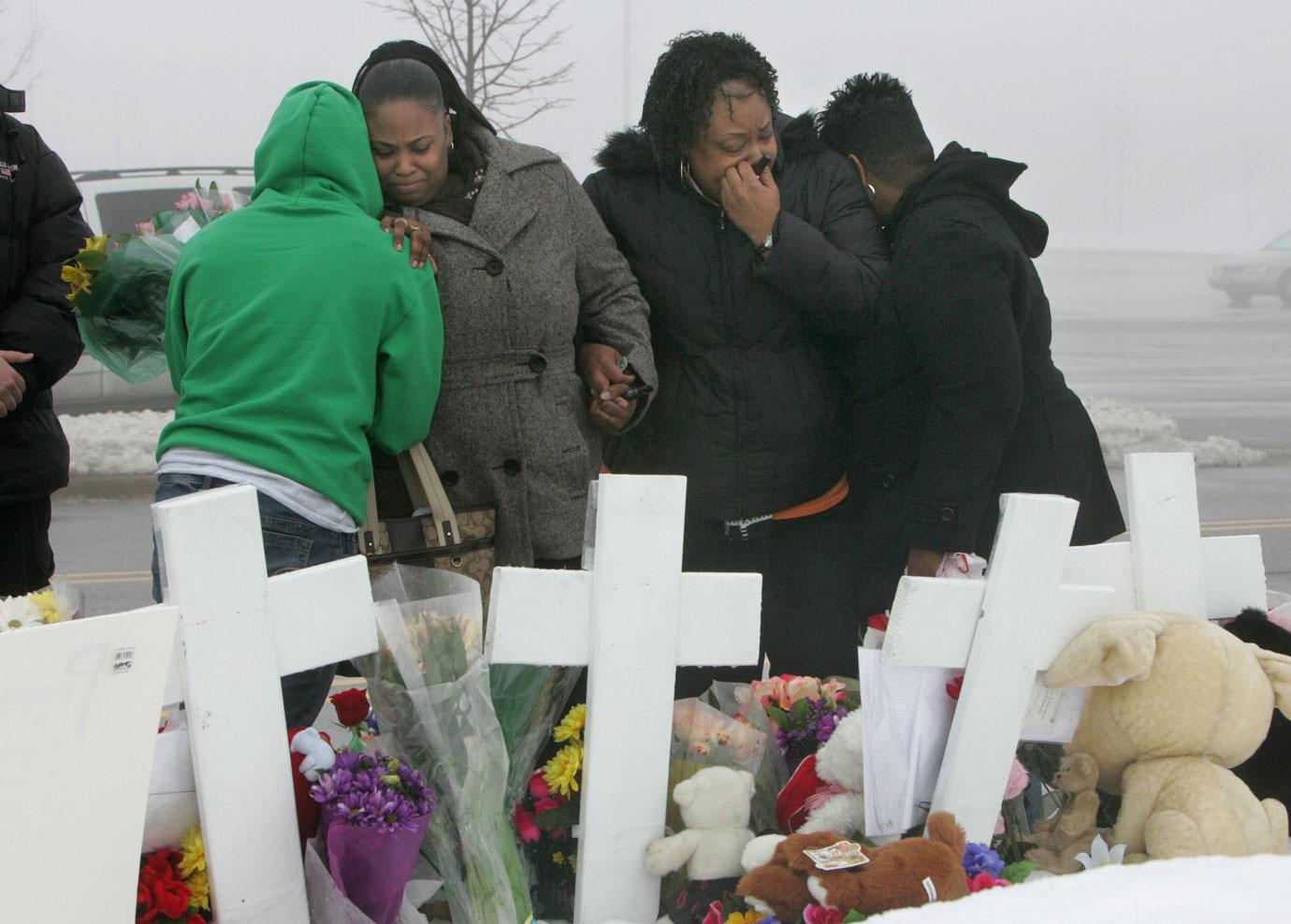 AUSTIN YOGURT SHOP MURDERS
On Dec. 6, 1991, four teenagers, 13-year-old Amy Ayers, 17-year-old Eliza Thomas, 17-year-old Jennifer Harbison, and her 15-year-old sister, Sarah, were brutally murdered inside of yogurt shop in an Austin, Texas, strip mall. More than 30 years later, the killer has still not been identified.
Two of the victims, Jennifer and Eliza, worked at the "I Can't Believe It's Yogurt" shop, while Jennifer's sister and Amy arrived at the shop near closing time.
The unknown assailant shot the victims point-blank in the back of the head as they were gagged with their clothing. According to Reporting Texas, all of the victims were stacked on top of each other and then set on fire.
While four arrests were made in 1999, those convictions were overturned based on their confessions not correctly used in their trials. In 2017, a potential DNA match was announced by an Austin police detective. However, the Austin Police Department has not been able to get more information about the possible breakthrough from the FBI.
Article continues below advertisement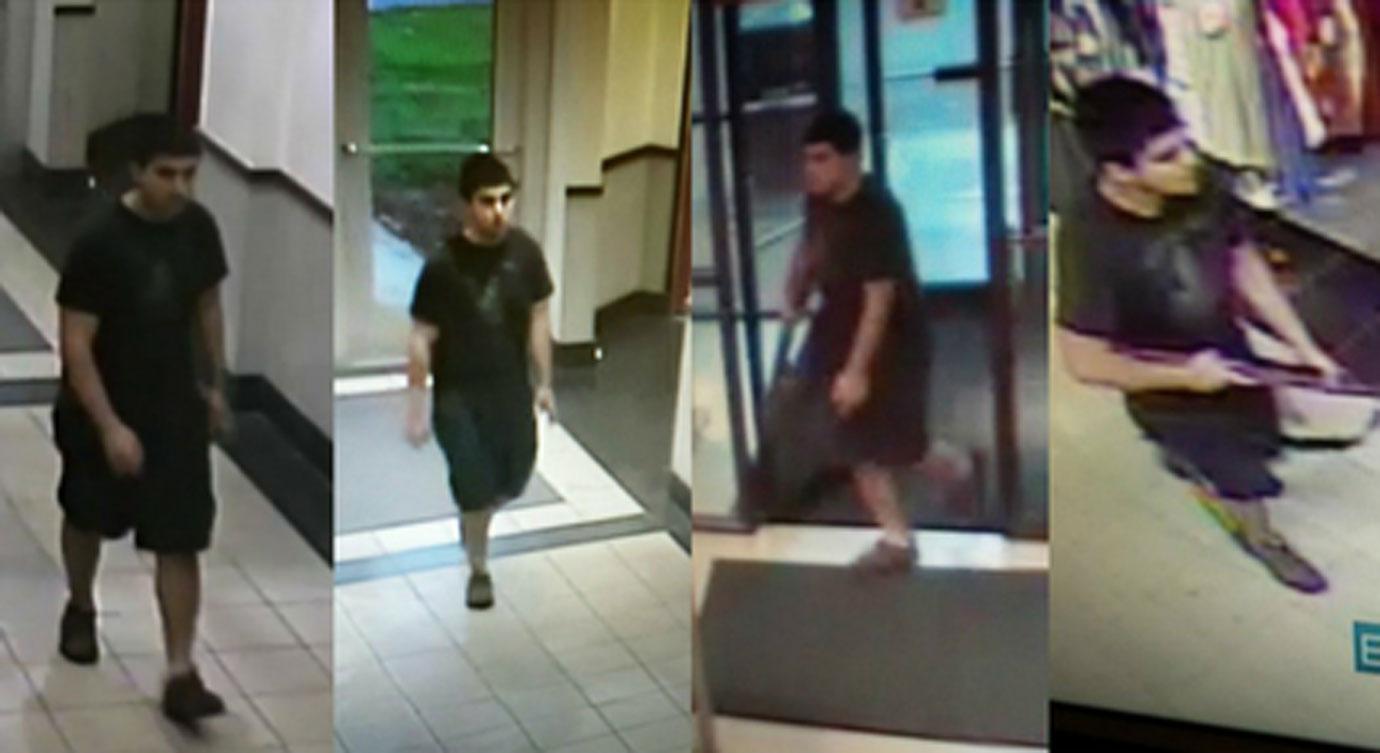 CASCADE MALL SHOOTING
Arcan Cetin shot and killed five people in a Washington state shopping mall on Sept. 23, 2016. The murders, which occurred within a Macy's department store, were filmed through the store's security cameras. The footage shows Cetin shooting four women and one man as they shopped in the store.
As reported by BBC News, Cetin got the gun, a .22 caliber rifle, from his stepfather. Who he had dinner with three hours before the shooting. Thirty hours after the massacre, police detained Cetin as he walked towards his apartment. Police charged the shooter with five counts of aggravated murder.
Before he could be sentenced for his crimes, Cetin was found dead in the Snohomish County jail on April 17, 2017, after hanging himself.
Become a Front Page Detective
Sign up to receive breaking
Front Page Detectives
news and exclusive investigations.
More Stories