Maryland Man Allegedly Stabbed Father 38 Times, Dismembered Body With Hatchet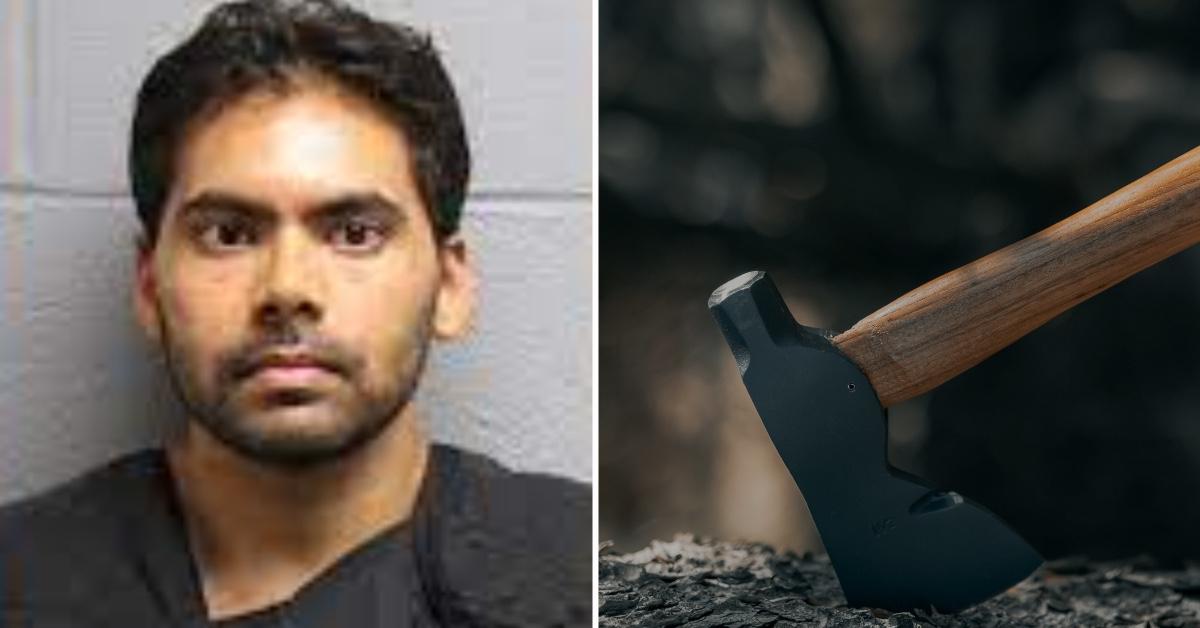 Article continues below advertisement
The victim's punctured and partially dismembered body was found wrapped in blankets and a rug on the shoulder of a road in Westminster, Carroll County, state court documents obtained by the station.
According to the documents, the rug was similar to one missing from the victim's home. Deputies said what appeared to be human flesh was located on the rear bumper of the victim's vehicle, which Ravi Pansuriya allegedly was driving hours before the grisly discovery, as well as possible blood on a doormat.
Article continues below advertisement
A search of the home Ravi Pansuriya, the general manager of a Best Western hotel, shared with his doctor father allegedly turned up blood in the garage and a bathroom as well as spattered on some of the suspect's clothing in his bedroom. Tools that included a hatchet found in the home also had blood, tissue and hair on them, the documents state.
Article continues below advertisement
The Carroll County State's Attorney called the crime "vicious" and "brutal," and said there didn't "appear to be anything that set [Ravi] off."
Ravi Pansuriya was being held without bond and is due back in court at the beginning of November.