Hear the 911 calls from Alex Murdaugh finding his wife, son dead in South Carolina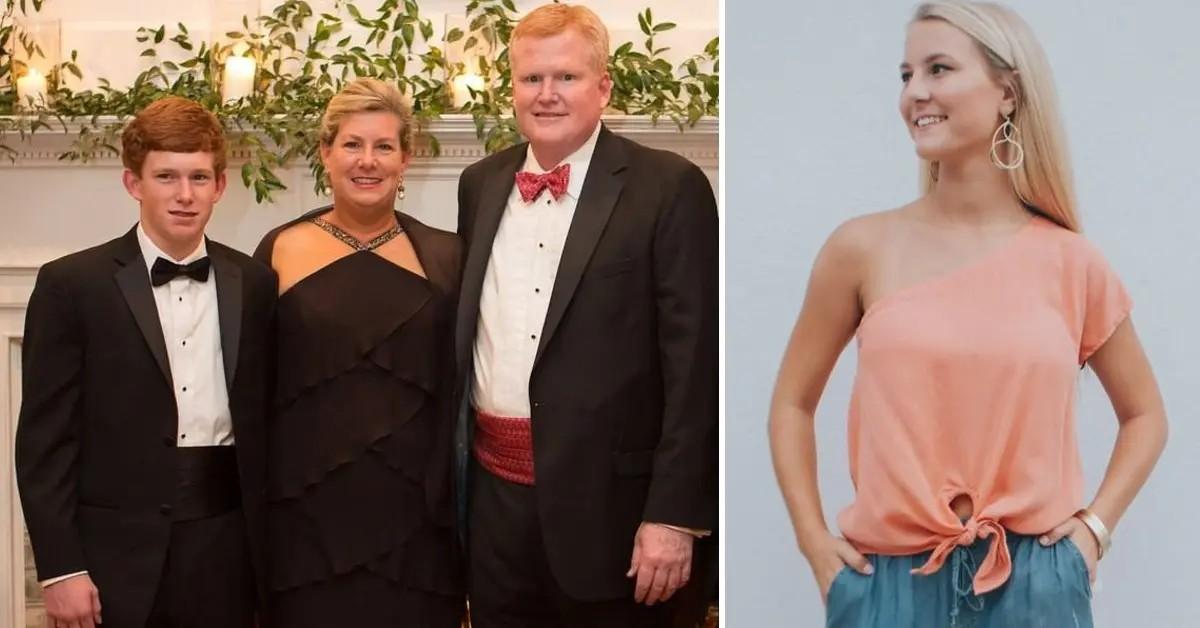 A panicked man yelled for police and ambulance as he pleaded with 911 dispatchers to send help after finding his wife shot and killed.
"I've been up to it," Alex Murdaugh said on a 911 call released on July 22. "It's bad."
Article continues below advertisement
Murdaugh's calls after finding his wife and son dead in June on their South Carolina property were released by state officials as they continue to investigate the case. It's the latest development in the weeks-long investigation into the murder of Paul and Maggie Murdaugh.
The South Carolina Law Enforcement Division continues to investigate the double murder and has yet to make an arrest.
Article continues below advertisement
Maggie was Alex's wife and Paul was his son. The Murdaughs are a powerful legal family in the part of South Carolina known as "Low Country." But, the family has found itself in controversy since Paul was charged in connection to a drunken boat crash that killed a coed in 2019.
The case has become a national sensation as it has ties to a powerful family, allegations of favorable legal treatment for the son and a possible connection to an old cold-case homicide.
Article continues below advertisement
911 CALL
On the 911 call, Alex Murdaugh is initially put through to Hampton County 911 dispatchers. He told them to send help as both Paul and Maggie have been shot and provides his location. The shooting happened at a hunting lodge property the family owned.
The dispatcher, realizing the shooting happened in a different county, transferred the call to Hampton County operators. Alex Murdaugh continued to provide information and said that both victims were on the ground by the kennel.
Neither were breathing.
Article continues below advertisement
"Please hurry," Alex Murdaugh pleads several times.
The dispatcher asks the hurried-voiced man several questions about the victims' conditions. At one point, Alex Murdaugh said it did not appear that anything was disturbed on the property.
Article continues below advertisement
He also said he touched the bodies to check on their conditions as dispatchers continually tell him that help is on the way. They also ask for his assistance illuminating the area so police can see him and the victims when they arrive on the property.
Article continues below advertisement
On June 7, Colleton County Sheriff's deputies arrived at the property to find Paul and Maggie Murdaugh dead. Police have released few details about the investigation or the shooting as they continue to search for unknown suspects.
TIES TO OTHER CASES
The Murdaughs are a powerful legal family in southern South Carolina with several generations serving as that area's version of a district attorney.
Article continues below advertisement
The family was thrust into the spotlight after a February 2019 boat crash where Mallory Beach, 19, was killed. Police alleged Paul Murdaugh was drunk behind the wheel of a boat with several college-age people onboard when he crashed it.
Several other people were hurt in the wreck.
Charges were not filed in the crash's immediate aftermath leading some to claim preferential treatment for the powerful family. In April 2019, the South Carolina Attorney General's Office announced charges against Paul Murdaugh in connection to the boat crash.
Article continues below advertisement
Those charges were still active when Paul Murdaugh was found murdered.
As SLED agents investigate Paul and Maggie Murdaugh's murders, they also announced they found information that led them to reopen the 2015 death of a 19-year-old, who was found dead in the same area, according to the Hilton Head Island Packet.
Stephen Smith was found dead in the middle of the road in July 2015 and his case was initially ruled a hit-and-run.
Police have not said what has led them to reopen the investigation or how it is tied to the Murdaugh case, but the victim's mom said she felt her son was murdered and placed in the road, according to the Island Packet.
Become a Front Page Detective
Sign up to receive breaking
Front Page Detectives
news and exclusive investigations.
More Stories