She tried to fake her own kidnapping, but the gunfire that ensued ended up killing an 8-year-old boy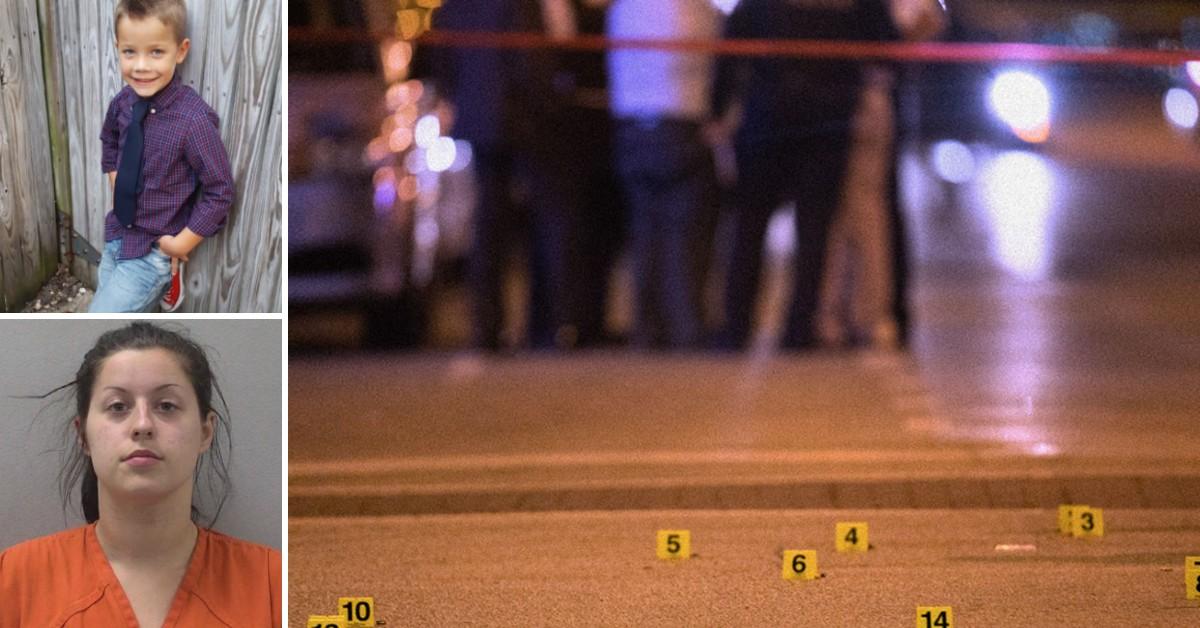 A Lexington, South Carolina, woman visited an acquaintance and only to try to fake her kidnapping from the house.
But then gunfire was exchanged between the fake-kidnapper the male acquaintance. The end result was his 8-year-old son was dead and now the woman will spend decades behind bars.
Article continues below advertisement
A judge sentenced Linda Monette to 40 years in prison for the shooting death of Mason Hanahan. She was found guilty of murder, criminal conspiracy, attempted robbery and first-degree burglary.
Under the "hand of one is the hand of all' theory, one who joins with another to accomplish an illegal purpose is liable criminally for everything done by another suspect, stated Deputy Solicitor Suzanne Mayes during closing arguments, according Law & Crime.
Article continues below advertisement
On May 13, 2019, Monette paid Austin Hanahan and his son a visit when an intruder invaded the residence early the next morning, around 12:30 a.m.The robber took Monette as a hostage in exchange for the cash and marijuana in the home.
Before the commotion, Mason was asleep on his father's couch in the living getting a rest after spending the day with his dad at a baseball practice.
Lexington County deputies responded to a distress call of an armed intruder at the residence holding a woman hostage. Instead of surrendering, Austin Hanahan drew his gun and fired at the intruder resulting in a shootout between the duo. Unfortunately, one of the bullets from the intruder's gun struck Mason in the head, killing him, according to reports.
Article continues below advertisement
During several interviews with Monette, investigators discovered she made several inconsistent statements and had ties to a local gang. With mounting pressure, the defendant confessed three days later to conspiring with the gunman to stage a home invasion and holding her hostage.
She told investigators the motive for the robbery was to steal a large amount of cash withdrawn from the bank by Austin Hanahan and some marijuana at the residence.
"The murder of Mason Hanahan has been the intense focus of our entire office for over two years. The lifelong impact of this crime on Mason's family, baseball teammates, and the Oak Grove community has been immeasurable. We abide by our commitment to protect children in our community from violence and ensure that our neighborhoods remain safe," said 11th Circuit Solicitor Rick Hubbard, according to WIS10 News.
Article continues below advertisement
Family members and friends described Mason Hanahan as a second-grade student at Oak Grove Elementary School and a talented player with the Pineview Dixie Youth Baseball team.A week before his death, he was selected to the baseball team's All-Star roster.
Despite Monette's confession, authorities still cannot confirm the intruder's identity, who is still at large.
Authorities are appealing to the public and hoping someone with information regarding the identity of the intruder will come forward. In addition, they urge anyone with a tip to call Crimestoppers at (888) CRIME-SC.
Become a Front Page Detective
Sign up to receive breaking
Front Page Detectives
news and exclusive investigations.
More Stories