TWO ST. LOUIS POLICE COPS DRUGGED AND RAPED WOMEN WHILE THIRD OFFICER TRIED TO COVER IT UP, OFFICIALS SAY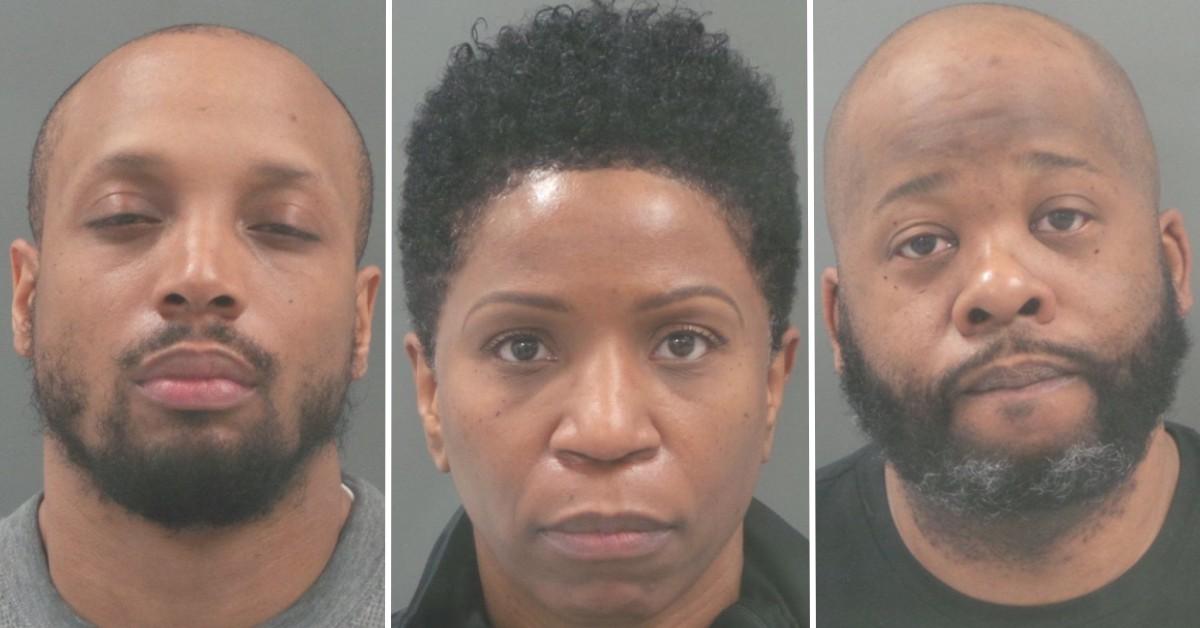 Two St. Louis police officers sexually assaulted four women and drugged one of their drinks, as police say a third officer tried tampering with a witness in the case.
Article continues below advertisement
The accusations date to 2009 and include the sexual assault of a civilian police department employee in 2019, per authorities.
Officer Lafeal Lawshea, 38, is accused of raping two women in 2009 and then sexually assaulting the employee in 2019, per police. Officer Torey Phelps, 38, is accused of forcible rape in 2010, which took place in Lawshea's home, authorities said.
Article continues below advertisement
The St. Louis Post-Dispatch reported the first two assaults happened in 2009 at Lawshea's home. One woman accused Lawshea of putting a drug in her drink, which caused her to black out and he proceeded to assault her, per court documents. The second woman said Lawshea bought her two strong drinks at the bar before raping her at his house as she told him to stop.
Then in 2010, Lawshea bought another woman a strong drink at the bar. This time it was Phelps who raped her, but at Lawshea's home, police said. Lawshea was there at the time this happened, per court documents.
The most recently assault claim comes from a former civilian St. Louis Police Department employee. She told police she declined sexual advances from Lawshea at his home in December 2019. He then pushed her up against a wall and sexually assaulted her, authorities said.
After the investigation began into Lawshea and Phelps in March 2020, Lawshea texted one of the victims and asked, "Are we cool?" and denied any of the allegations, per police.
The third officer, Sgt. Jatonya Clayborn-Muldrow, attempted to stop one woman from reporting the sexual assault by Lawshea. Police say she invited the victim to lunch, where they discussed the assault for about two hours.
Clayborn-Muldrow told the woman it was just a misunderstanding and she should talk to Lawshea, authorities said. However, she also gave the woman information on how to make a complaint to internal affairs.
Article continues below advertisement
The complaint was made to internal affairs in March 2020. While the victim was there, Clayborn-Muldrow showed up and asked who would be investigating the complaint, per police.
Clayborn-Muldrow's attorney stated that the tampering charges against her are a political retaliation from the St. Louis Circuit Attorney. Clayborn-Muldrow led an investigation into misconduct by the prosecutor and their team the year before.
Lawshea and Phelps are still employees of the department. Lawshea faces two counts of forcible rape along with counts of forcible sodomy, sexual misconduct and tampering with a victim. Phelps was charged with one count of forcible rape and having intercourse with an incapacitated woman.
Become a Front Page Detective
Sign up to receive breaking
Front Page Detectives
news and exclusive investigations.
More Stories