Illegal Immigrant Killed One, Hurt Two In Attack On A Fishing Boat. Here's How Long He'll Spend In Prison.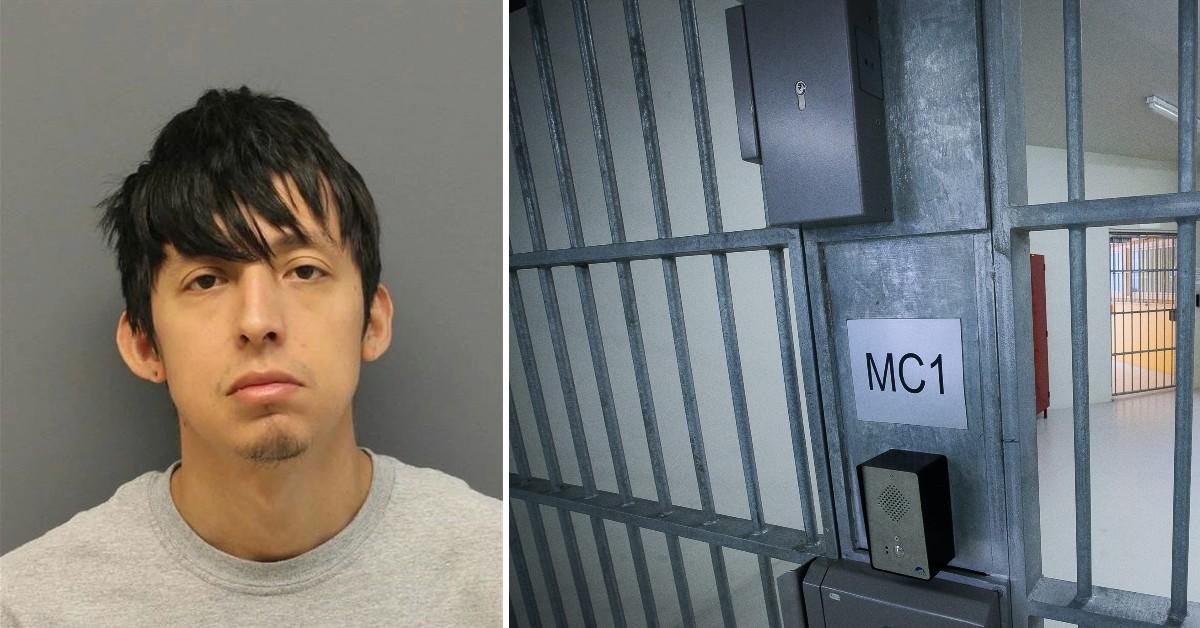 A Mexican national on a fishing boat killed one of his co-workers and attempted to murder two others. Now, he will spend nearly two decades behind bars.
Article continues below advertisement
This month, U.S. District Court Judge Allison D. Burroughs sentenced Franklin Freddy Meave Vazquez, 31, to 235 months behind bars for the stabbing death of his co-worker and the ship's Chief Mate, Javier Sosa, 54, on a fishing boat.
Meave Vasquez pleaded guilty and was convicted of one count of second-degree murder, attempted murder and assault with a dangerous weapon.
Article continues below advertisement
"This murder was senseless and horrific, and so were the other unprovoked, violent assaults Mr. Vazquez committed, turning what should have been a regular day at work into a dreadful nightmare for his victims and their families. There is no question today's sentence is just, given the brutality and indifference to human life this man has demonstrated. Removing dangerous criminals from our streets, and our seas, is a top priority of FBI Boston's Violent Crimes Task Force," said Special Agent in Charge of the Federal Bureau of Investigation Boston Division Joseph R. Bonavolonta.
On Sept. 23, 2018, the U.S. Coast Guard responded to a fishing boat, "The Captain Billy Haver" with seven crew members sailing approximately 50 miles off the coast of Nantucket in Virginia. Upon arrival, they found two crew members who suffered blunt force trauma and Sosa, who suffered from multiple stab wounds.
Article continues below advertisement
Immediately, authorities rushed the first and the second victim to a nearby ship for medical attention. However, Sosa died from his injuries.
Before the arrival of the coast guard, the unprovoked Meave Vazquez had hit the first victim on the head with a hammer, rendering him unconscious while both men were in the shucking house. Then, the defendant walked out onto the boat's deck and repeatedly stabbed Sosa with a long fishing knife. Alerted by the commotion, a third victim who had been in the ice hold climbed out to the deck when Meave Vazquez hit him on the head with a hammer.
Article continues below advertisement
As a result, the victim fell back into the ice hold, bleeding. Then, the defendant placed a heavy basket of scallops on the hold's exit to prevent the victim and another crew member from returning to the deck.
Meanwhile, the boat's captain accosted Meave Vazquez, who attempted to stab him before fleeing to the top of the rigging, where authorities immediately placed him in custody. The defendant was also in possession of the hammer used during his arrest.
Later, authorities discovered Meave Vazquez was an illegal immigrant at the time of the arrest, reported Arlington Daily Voice. As a result, deportation proceedings will immediately commence upon the defendant's release from prison.
Become a Front Page Detective
Sign up to receive breaking
Front Page Detectives
news and exclusive investigations.
More Stories