Cops nab suspect in triple-homicide on Georgia golf course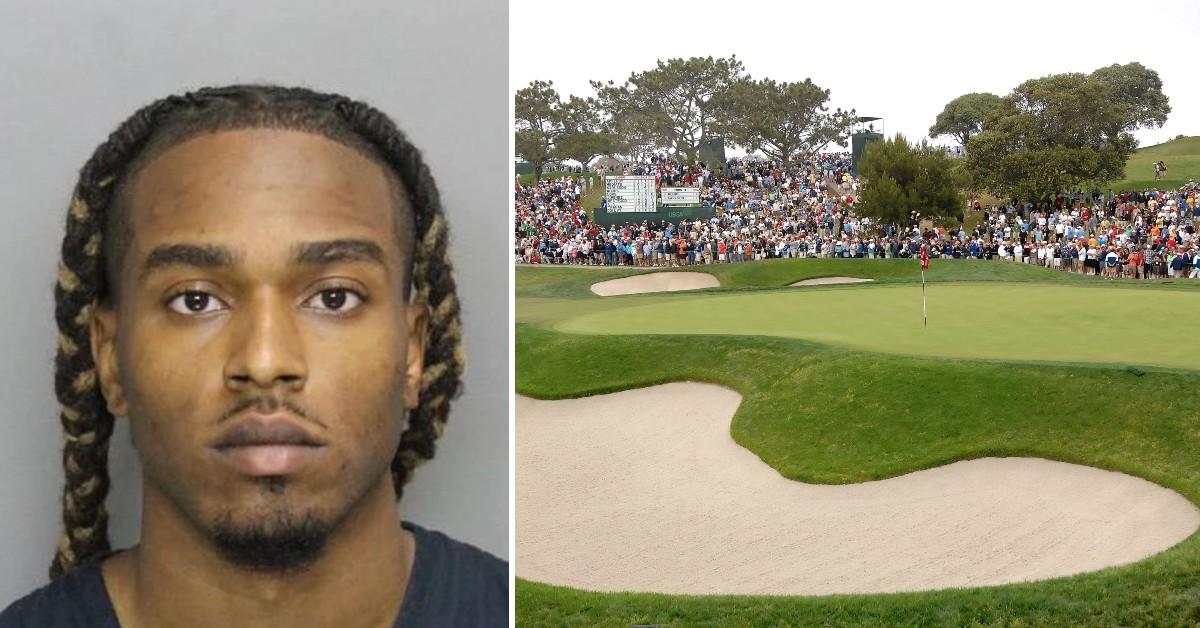 The man suspected of being the "lone shooter" in the deaths of three men at an upscale Georgia golf course has been arrested, police said.
Article continues below advertisement
On July 8, authorities took Bryan Anthony Rhoden, a 23-year-old aspiring rapper living in Atlanta, into custody and charged him with three counts of murder, three counts of aggravated assault and two counts of kidnapping, Cobb County Police Chief Tim Cox said, noting more charges could be pending.
On July 3, Rhoden drove a Dodge Ram pickup truck onto the golf course at the Pinetree Country Club in Kennesaw. Police believe that when pro golfer Gene Siller, 46, went to the truck parked by a sand trap near the tenth hole to investigate, he may have witnessed a crime in progress and the suspect shot him dead.
"We definitely feel confident there was no relationship between the shooter and Mr. Siller," Cox said.
Article continues below advertisement
After the shooting, Rhoden allegedly ran from the scene.
Article continues below advertisement
In the truck bed, investigators discovered the bodies of the vehicle's owner, Paul Pierson, 76, of California, and Henry Valdez, 46, of Kansas.
Later that evening, Rhoden was taken into custody in DeKalb County on multiple charges unrelated to the golf course incident, including DUI, driving without insurance, driving an unregistered vehicle and using a license plate to conceal the identity of a vehicle, the Atlanta Journal-Constitution reported.
On July 6, he bonded out of the DeKalb County jail and was rearrested two days later in Cobb County and charged with murder.
Article continues below advertisement
He is expected to be booked into the Cobb County jail without bond.
Law enforcement officials have declined to reveal a motive for the murders or other specific details about the case, such as how detectives were able to zero in on Rhoden as a suspect.
"I realize some members of the community felt some frustration, they felt like they had limited information and I can respect that feeling," Cox explained, according to Atlanta's WAGA-TV. "From the perspective that I'm at, I knew we had a mission to come to a successful conclusion to this and provide a form of justice to the Siller family. And the successful arrest and prosecution was our highest priority and that's what we were focusing on."