'How Long Does it Take For a Body to Decompose to Bones': Search History of Suspect Leads to Arrest Made in Missing Texas Woman Case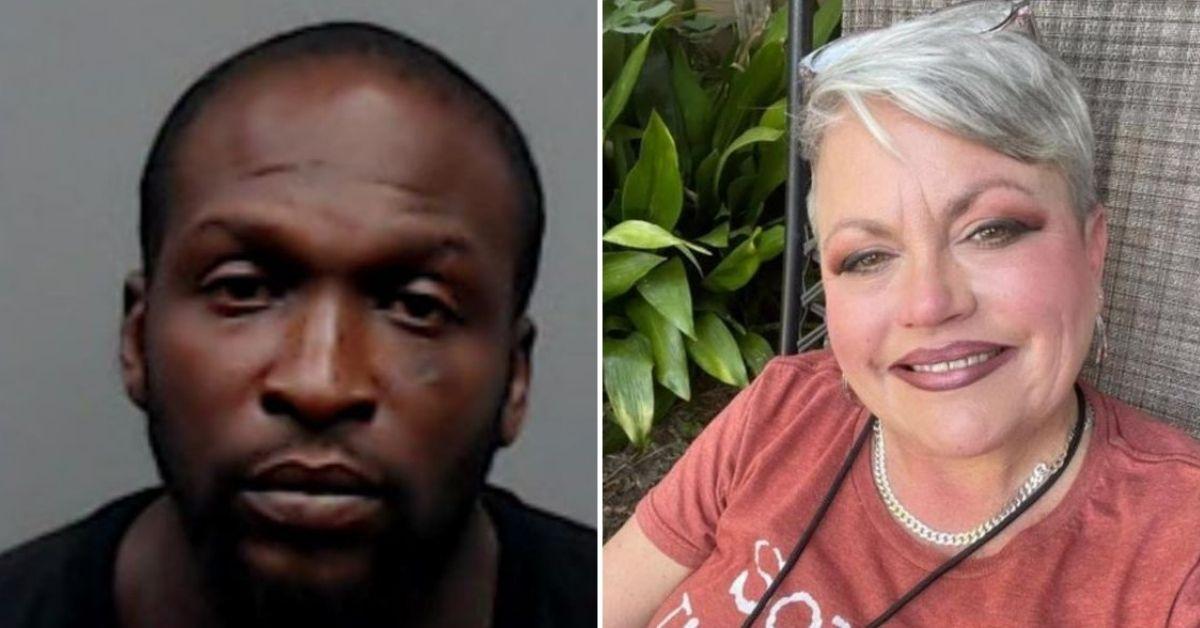 After the disappearance of a Texas woman, a man has been arrested in connection with her murder after police discovered compelling evidence from his phone's data, indicating his presence at the woman's residence and his engagement in suspicious online inquiries, according to authorities.
On June 6, Jesse Lee Williams, 40, was arrested by the U.S. Marshals Joint East Texas Fugitive Task Force on charges of murder in connection to the death of 51-year-old Paula Belonga, HuffPost reported.
Article continues below advertisement
Belonga was reported missing in April and has not been found dead or alive, authorities said. However, investigators believe Williams was responsible for her death, according to the arrest affidavit.
Officials said Belonga's car was found parked at a mobile home where Williams was staying, his phone was used to make a series of suspicious internet searches and a necklace belonging to Belonga and a bone were found on the side of the road in a location mentioned in one of Williams' online searches.
On April 9, Belong was reported missing by her brother, who hadn't heard from her in a few days and said she hadn't picked up her son in Louisiana as planned, HuffPost reported. Belonga was last seen by traffic cameras leaving her apartment in Tyler on April 7 in her white Chevrolet Impala.
On April 10, a friend of Belonga called police and said Belonga did not show up for work and it was not like Belonga to disappear.
Police were able to track Belonga's phone and found her car parked next to a mobile home in Tatum, about 50 miles from her own home.
Officials said they talked to the woman who lived in the mobile home, who gave them Williams' contact information and told them he had parked the car there. The woman said Williams claimed he was house sitting while Belonga was out of town.
Article continues below advertisement
In another interview with the woman, she claimed she and Williams had been dating but he physically assaulted her and her teen daughter two weeks earlier and Williams left voluntarily.
On April 11, police spoke to Williams on the phone. He claimed Belonga was all right and said he recently spoke to her, HuffPost reported. He gave police a number where he said Belonga could be reached, but no one answered when police tried.
An officer texted the same phone number the next day and someone responded: "Please leave me alone. I'm fine out of state with my man so please leave me and my friend alone," according to HuffPost.
"Well you can take it off cause I want nothing to do with any of my family cause all they do is lie and use. I'm so over them and there bullshit," someone responded 15 minutes later. "And as for my friend Jesse y'all need to leave him the fuck alone. I paid him to watch my dog. I'm not talking to you or anyone else, so please leave me alone and let me live my life the way I want to."
Officials said they did try to call the number again, but no one answered.
Investigators determined the phone number was registered to Williams. They also obtained a warrant for his arrest in connection with the alleged assault he girlfriend had reported.
Article continues below advertisement
Police took Williams into custody at another mobile home in Angelina County, HuffPost reported. They searched his wallet and found a personal check belonging to Belonga and allegedly forged checks made out to Williams dated April 10, the day after Belonga was reported missing.
When talking to police, Williams said Belonga arrived at his home on the day she was last seen. He claimed she had a suitcase and seemed to be in a hurry to leave, HuffPost reported. She gave him the keys to her apartment and car and then left with another man, who he claimed was Corey Smith.
On April 27, Williams gave police the passcode to his phone and detectives determined Williams had actually spent April 6 and 7 at Belonga's apartment, officials said.
Never miss a story — sign up for the Front Page Detectives newsletter. Be on the scene the moment news breaks.
Article continues below advertisement
Officials determined the two had met on Facebook and started talking every day on Dec. 12, 2022. They would send each other photos and Williams referred to Belonga as "beautiful" and "sweetheart," HuffPost reported.
On April 3, they exchanged addresses and Williams traveled to Tatum with plans to spend five nights with Belonga at her apartment, officials said.
Before and after Williams left, police found a series of internet searches on his phone, including "How to muffle sound of gun with sock," "How do the cops trace a cell phone?," "Body found in Rusk County Texas" and "How long does it take for a body to decompose to bones," authorities said.
Police used the locations mentioned in Williams' internet history and conducted a search. On May 22, they found Belonga's gold necklace on the side of the road and a "small bone" about 50 feet away, according to authorities.
Williams was booked into the Smith County Jail and is being held on a $750,000 bond.
Become a Front Page Detective
Sign up to receive breaking
Front Page Detectives
news and exclusive investigations.
More Stories