A YOUNG NURSE WAS RAPED AND MURDERED AS SHE WENT FOR A JOG. THE SUSPECT TOLD A PSYCHOLOGIST HE 'TRIED MESSING WITH HER A BIT'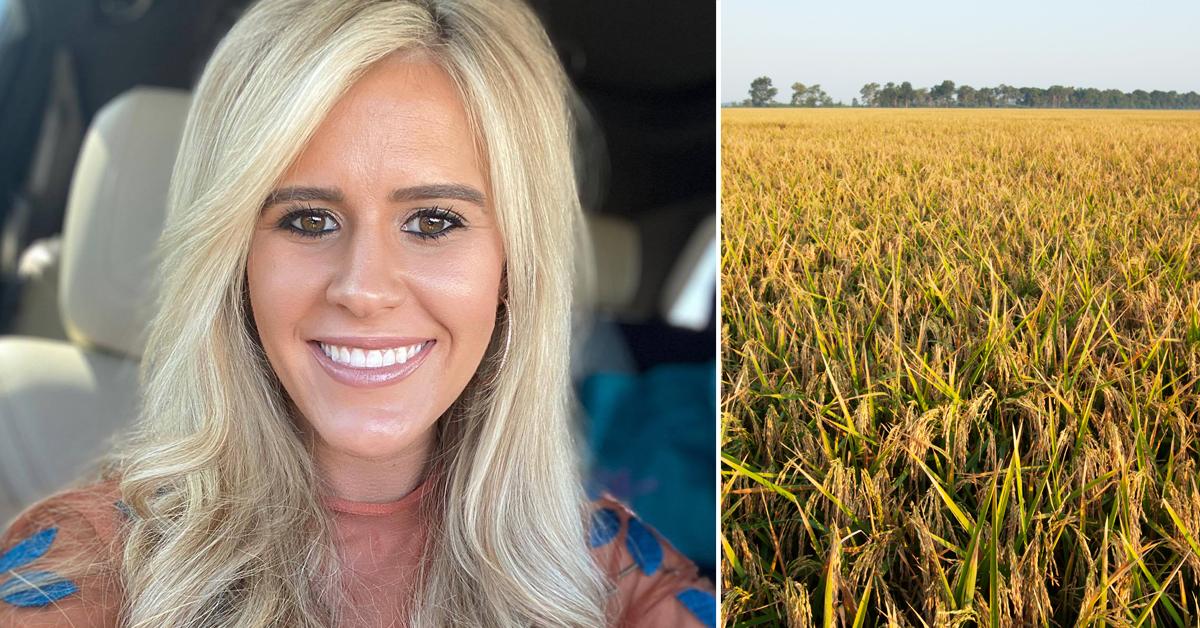 Sydney Sutherland, 25, a young nurse, went out for her usual jog along a road in her small Arkansas town on Aug. 19, 2020.
She never returned.
Now, police say she was raped and murdered by a local farmer and a psychologist has stated that he is competent to stand trial on capital murder charges.
Article continues below advertisement
Quake Lewellyn, 28, was arrested two days later and charged with her killing, kidnapping, rape and abuse of a corpse. In December, he was court-ordered to undergo a psychological exam to determine his mental fitness for standing trial.
While he offered some admission to his crime, the tight-knit farming community in northeastern Arkansas wants answers. Why did a seemingly well-adjusted young man get picked up for rape and murder?
SUSPECT DETAILS CRIME
Lacey Willett, PsyD, conducted the Fitness-to-Proceed Evaluation on Jan. 7, 2021, at the Arkansas State Mental Hospital. She used several documents and interviews to help form her decision that he is competent.
Willett concluded Lewellyn is competent to stand trial, according to her report and media reports. The inmate was well-oriented when he committed the crime and fully oriented during both formal evaluations, she noted.
Article continues below advertisement
In her summary of findings, Willett reported that "at the time of the offense, Mr. Lewellyn did not display evidence of a mental disease or mental defect." The report went on to note that "Lewellyn's state of mind surrounding the time of the alleged offense was not of such a nature as to render him incapable of conforming his conduct to the requirements of the law."
The full report stated Lewellyn has no history of mental illness, no significant past drug abuse, and no history of violence.
THE SEARCH FOR SYDNEY
When Sutherland did not return from her jog after a few hours, her family contacted the authorities. A massive search unfolded and she was found days later dead in a field.
Authorities accessed data from Sutherland's iPhone app, Life360, to locate her phone after she didn't come home on Aug. 19. Although AT&T did "ping" her phone, the App gave the first clue that something wasn't right.
Article continues below advertisement
Suspecting he knew more than he was saying, he allowed them to search his phone and discovered, by using a location tracker, that within an hour of Sutherland's disappearance, Lewellyn's phone was within a 2.36-mile radius of her.
On Aug. 21, Lewellyn's cell phone was found only a few yards from where authorities discovered Sutherland. She was buried in a shallow grave in a rice field on the Llewellyns' property.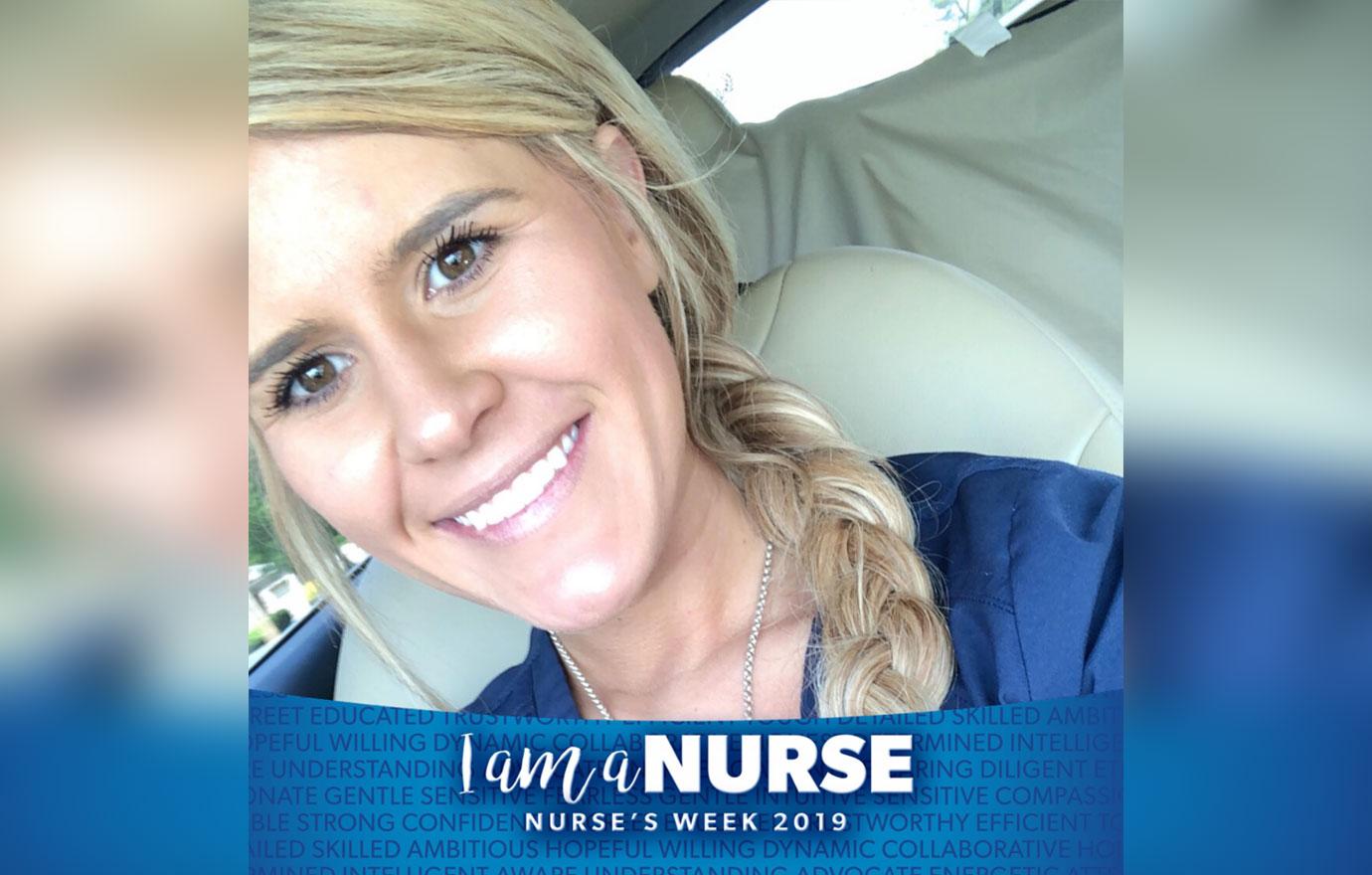 During the interview, Lewellyn commented that after he took Sydney to the rice field and while her body was in the bed of his truck he "tried messing with her a bit." At this point during the interview, his attorneys advised him not to discuss any more details.
Article continues below advertisement
Sutherland was a recent nursing school graduate. She lived with her boyfriend and within a few miles of family. She was characterized as "well-loved" in the community. Sutherland was diligent about carrying her cell phone with her when jogging as a safety precaution.
Sutherland and her killer knew each other. They had both attended the small high school in the nearby hamlet of Tuckerman, although Lewellyn was a few years ahead of her. Until fairly recently, they had been Facebook acquaintances, but Sutherland unfriended Lewellyn a few weeks before her murder.
Sydney's mother, Maggie Sutherland, stated on an episode of Fox Nation with Nancy Grace that she believes that crimes against her daughter were premeditated.
Article continues below advertisement
TIMELINE OF EVENTS
Various media and police reports help create a timeline of Sutherland's disappearance.
Aug. 19 — Around 3 p.m. Sydney is last seen by a UPS driver, jogging in the area of State Highway 18 between Newport and Grubbs.
Sutherland's family, Jackson County Sheriff's Office, the Arkansas Department of Corrections, State Police, U.S. Marshals, FBI, Tuckerman police, Jonesboro police, Newport police and others begin the search that afternoon, ending in the early morning hours.
Aug. 20 — At 7:30 a.m. the search resumes. By evening, more than 150 people continue looking and by evening, Sutherland's phone is found a quarter of a mile away from her home.
The sheriff's office reports the cell phone is undamaged. Additional searching is suspended due to darkness.
Aug. 21 — At 8:30 a.m. the search resumes. At 11 a.m., the Sheriff holds a news conference and reports that investigators have several leads.
By early afternoon, the sheriff confirms Sutherland's body has been located by searchers. The body is transported to the State Crime Lab.
At 6 p.m., the Sheriff confirms the suspect has been identified was transported into the Jackson Co. Jail.
Aug. 23 — Sheriff Lucas confirms the DNA found on the body leaves no doubt that Sutherland was the victim. The sheriff's office confirms Lewellyn is facing charges in connection to Sutherland's death.
Aug. 24 — Officials report Quake Lewellyn is being held at Jackson County Jail on no bond.
Become a Front Page Detective
Sign up to receive breaking
Front Page Detectives
news and exclusive investigations.
More Stories