Teenager under arrest for stepfather's murder now accused of shooting man during home invasion, authorities say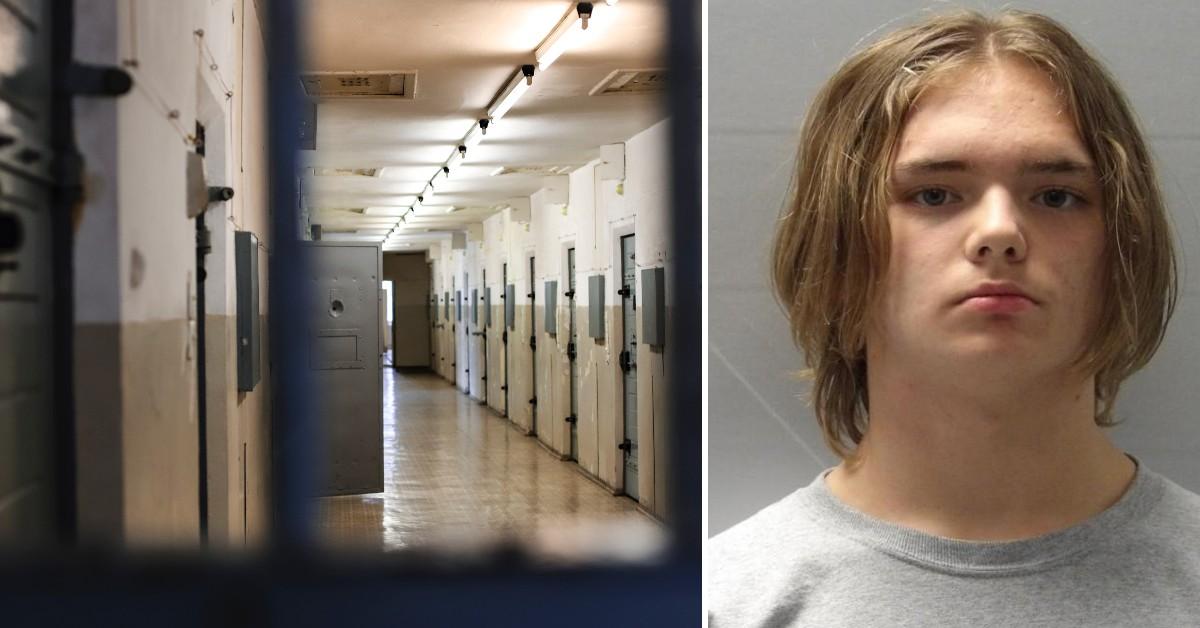 An Oklahoma boy under arrest for allegedly participating in the shooting death of a man claims another teenager already in custody in connection to a second unrelated murder was responsible, authorities said.
On Aug. 28, Stephen Courtemanche, 64, was found shot dead at his home in Oklahoma County, KFOR-TV reported.
Article continues below advertisement
Cameron John Long, 15, who is suspected of first-degree murder, allegedly told Oklahoma County Sheriff's Office investigators he was present for Courtemanch's murder but claimed Robert Stockton Jr., 17, carried out the fatal shooting, KFOR-TV reported, citing a probable cause affidavit.
Stockton is currently in custody in connection to another homicide last summer after human remains were found burnt outside his home. According to the news station, a probable cause affidavit in that case states a witness heard Stockton allegedly "bragging that he had shot and killed his stepfather."
Article continues below advertisement
A second witness recalled to investigators that he was at Stockton's home and Stockton's stepfather was taking a shower. Stockton allegedly got up, went toward the bathroom and the witness then claimed "he heard four to five gunshots."
The witness said that "he went to the bathroom and saw Tony dead in the bathtub," the affidavit states. "He further explained he saw a gunshot wound to Tony's head and gunshot wounds to the chest area."
The victim's body was then burned in the driveway and covered with gravel, according to the affidavit.
Article continues below advertisement
Stockton's mother, Maryann Beal, allegedly told the witness that "if he said anything to anyone, she would kill him," the affidavit states.
Beal was arrested Oct. 6 on a charge of accessory to murder, and her son, Stockton, was taken into custody for first-degree murder the following day, KFOR-TV reported.
Despite Long, the 15-year-old, allegedly now pinning the blame for the earlier Courtemanche home-invasion murder on Stockton, the Oklahoma County Sheriff's Office said Stockton is not charged in the case and detectives are "still investigating those claims."
Article continues below advertisement
Long alleged Stockton asked him to go with him and a second unnamed man to the home of a person named Jesse in order to kill him and steal his guns, the affidavit states. When the three arrived at the residence, however, Jesse no longer lived there but the unidentified man broke down the door anyway.
"Long stated Robert Stockton pointed his 9mm handgun inside the bedroom and began shooting," the affidavit states. "Long stated the gun jammed and Robert Stockton inserted a different magazine into the handgun and began shooting again."
Courtemanche was killed in the alleged attack. Stockton and the unidentified accomplice, Long claimed, then took guns from the home, including an AK-47, and they left.
"This was one of those cases where by all accounts, Mr. Courtemanche was a good man," Oklahoma County Sheriff's Office spokesperson Aaron Brilbeck said of the Air Force veteran who was retiring the following month. "The family didn't deserve this. He certainly didn't deserve this."
Become a Front Page Detective
Sign up to receive breaking
Front Page Detectives
news and exclusive investigations.
More Stories