Prison escapee who murdered and raped a warden will now spend the rest of life in penitentiary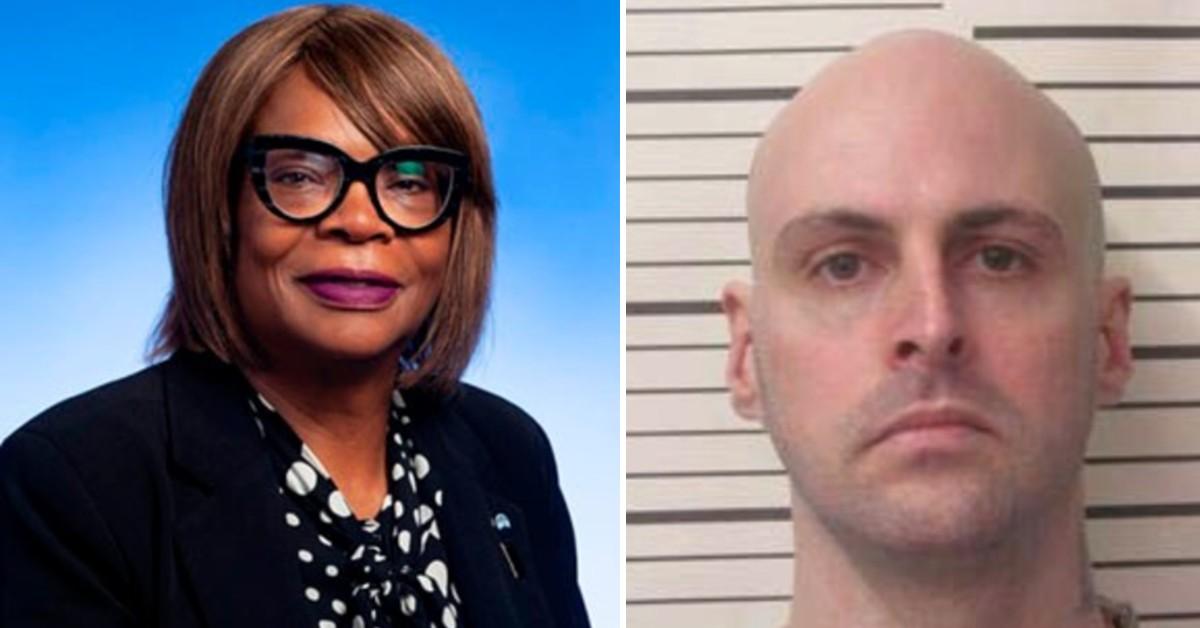 A convicted felon who raped and murdered a Tennessee Department of Corrections administrator will spend the rest of his life behind bars.
Article continues below advertisement
Curtis Ray Watson pleaded no contest to the first-degree murder of Debra Johnson, 64. She was found dead in her home on the grounds of the West Tennessee State Penitentiary.
On Aug. 7, 2019, Johnson did not show up to work and concerned colleagues went to her home for a welfare check. Her body was discovered with a cellphone charging cord around her neck around 11.30 a.m.The medical examiner confirmed Johnson died of strangulation.
Watson's DNA was found on the victim.
Article continues below advertisement
Watson was declared missing from the prison grounds around 11 a.m. He was serving a 15-year sentence for illegally confining his wife and hitting her with an aluminum baseball bat in July 2012.
He was set for release in 2025. Watson was housed at the minimum-security annex at the West Tennessee State Penitentiary near Henning, north of Memphis.
Article continues below advertisement
Inmates at the minimum facility are deemed trustworthy, granted special privileges accompanied by programs to help integrate them back into society as their release dates draw near. That is why Watson had access to a tractor and was on regular lawn care duties at the prison.
Article continues below advertisement
Watson escaped on the tractor and had abandoned it at the cotton field just two miles from the prison. The escape prompted a major manhunt, and Watson was found four days later. While being a fugitive, Watson robbed two homes, taking binoculars, compass, two knives, a saw, food and camouflage clothing.
He was captured several hours after homeowners in the area identified him on their surveillance camera.
Initially, prosecutors sought the death penalty, but Watson later pleaded no contest to first-degree murder, aggravated rape. He pleaded guilty to seven additional charges, including aggravated burglary and escape.
Article continues below advertisement
Watson apologized before sentencing and addressed Johnson's family members who were present in court.
"I just want to apologize to everybody, the Johnson family and the state of Tennessee, and all the officers at the penitentiary. My apologies, please forgive me for everything I've ever done," said Watson, according to Local Memphis.
Article continues below advertisement
Lauderdale County Judge Joe Walker sentenced the 46-year-old inmate to a life sentence without parole and an additional 25 years for the rape charge. Sentences for all other charges were to be served at the same time.
Despite the justice for the Johnson family, they struggled to accept his apology. They were glad the chapter had finally closed, and Watson accepted responsibility.
The killing highlighted the security vulnerabilities at the prison. The incident prompted state lawmakers at the Tennessee Legislature's Joint Corrections Subcommittee in Nashville to consider adding video surveillance cameras at the residences on the prison grounds.
Johnson was employed by the state for 38 years. She oversaw several wardens at various prisons in the state. Colleagues described Johnson as an extraordinary woman who treated everyone with respect and dignity.
"She didn't think that because you made a bad decision, then that defines your entire life," said Dr. Shernaye Johnson, according to Associated Press.
Become a Front Page Detective
Sign up to receive breaking
Front Page Detectives
news and exclusive investigations.
More Stories