Boy dies years after his mother smothered him to death. Now, she'll head to prison for his murder.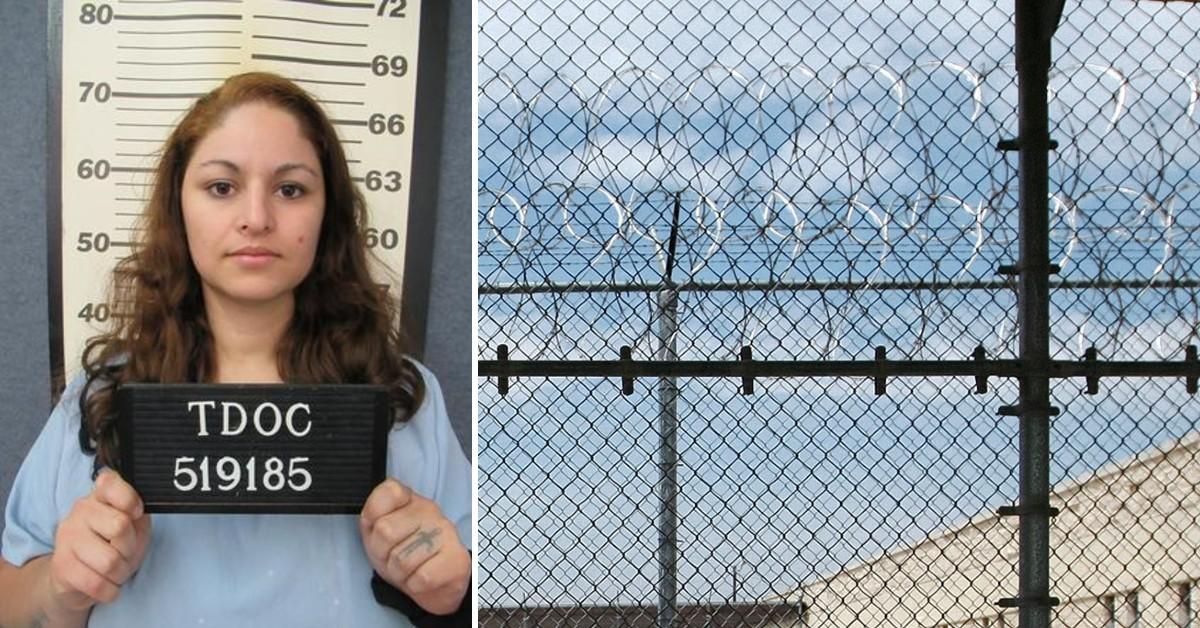 Davis Slee III was just an infant when his mother put a bag over his head and tried to kill him. It didn't end his life, but left him in a comatose state for years.
Article continues below advertisement
His mom, Yvette Slee, was sentenced to prison for the attempted murder. But, that changed when her son died seven years after the crime. Prosecutors charged her with murder, even though she was already in jail for basically the same crime.
Last month, nearly a decade after the original crime, Slee learned she would spend the rest of her life in prison for killing her son.
Slee was in Tennessee Court last month for sentencing, where she was sentenced to life for the first-degree murder of David Slee III. The 29-year-old mother had already been sentenced to 22 years in 2013 for the attempted murder and aggravated child abuse for her attack.
Article continues below advertisement
According to media reports, testimony records in 2011 revealed Yvette placed a bag over her son's head when he was 8-months-old. As a result of the heinous act and the lack of oxygen, David Slee III suffered extensive brain damage that led to blindness, deafness, and paralysis for seven years before he eventually succumbed in 2018.
Prosecutors claimed the Tennessee native wanted out of motherhood. Jaclyn Bates, the assistant district attorney, told the judge in her closing arguments during a bench trial that Yvette Slee had seen her husband and their infant son as a liability in her quest to gain her freedom.
The trial lasted for two days with experts who testified on the severity of the child's injuries concerning his last and fatal ailment of pneumonia, which was determined as the cause of death.
Article continues below advertisement
During cross-examination, the defense tried to introduce an alternative cause of death by raising the possibility of the child who had a seizure disorder before the abuse. However, Dr. Deborah Lowen, the former director of the Child Abuse Pediatrics Department at Vanderbilt Children's Hospital in 2011, told the judge that wasn't that case.
"The MRI showed extensive brain injury in multiple areas of the brain. This led the Vanderbilt care team to diagnose David with hypoxic ischemic encephalopathy, which means for a time, his brain was deprived of oxygen and blood flow. His brain was irrevocably damaged when he was 8 months old, and that damage never went away," she said and reported by Clarksville Now.
Article continues below advertisement
In another last-minute effort, Wayne Clemons, Yvette's defense lawyer, filed a motion to dismiss the murder charges based on the double jeopardy clause. The issue of double jeopardy is rooted in the 5th Amendment to the U.S. Constitution, which prohibits anyone from being prosecuted for the same crime twice. Clemons argued the prosecution's case consisted of the same elements used to convict his client for aggravated child abuse in 2013.
Prosecutors countered and argued that the child's death was an integral element of the latter trial which was not present during the 2013 conviction. Goodman agreed with the state and dismissed the motion, followed by a twenty-minute recess to review the evidence.
He then returned to the bench with a guilty verdict.
Article continues below advertisement
Goodman ordered the life sentence should run concurrently with the previous sentence. He stated further that a life was lost and life will never be the same for the family.
Priscilla Dakin, David's grandmother, agreed and expressed how glad she was with the trial's verdict and outcome. Meanwhile, David Slee Jr. — the child's father — was pleased the ordeal was over.
"I'm ready to go home, relax and just be done with this part of my life," Slee Jr. said and reported by Clarksville Now.