A 16-Year-Old Homecoming Princess Went Missing While On A Jog. Nearly 24 Years Later, She Hasn't Been Found.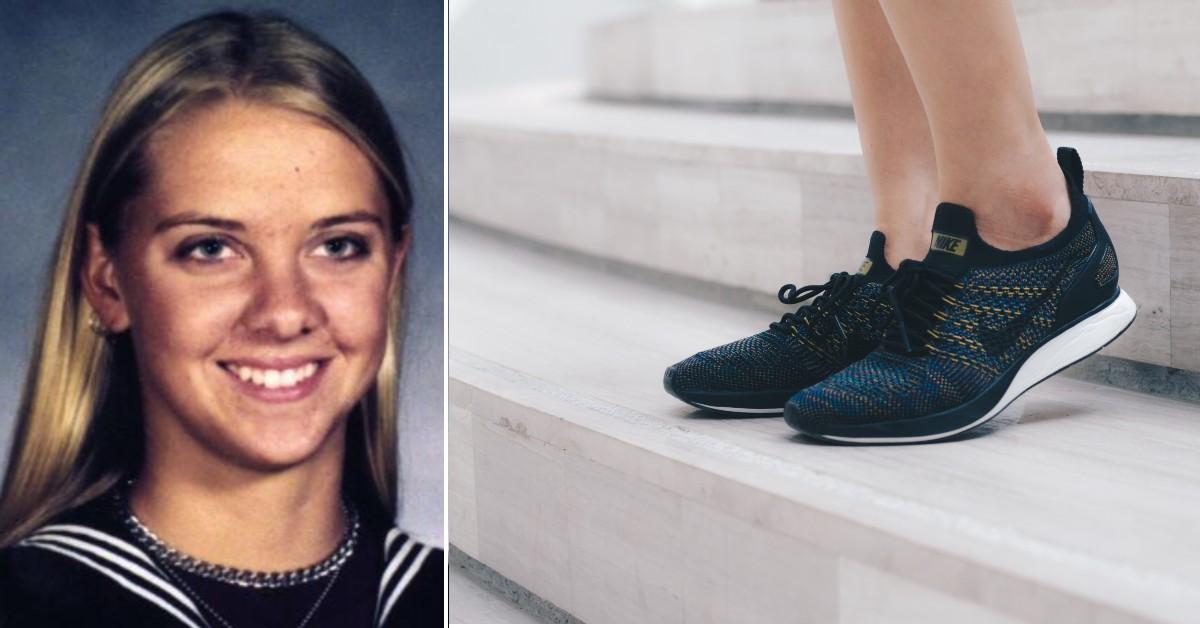 A 16-year-old homecoming princess went out for a routine jog on an August evening in 1998. However, she never returned, and questions continue to linger about what happened to her.
Article continues below advertisement
It's been nearly 24 years since Redding, California teenager Tera Smith has been seen. She was last seen leaving her home between 5 p.m. and 7 p.m. on Aug. 22, 1998, in Northern California.
According to the National Center for Missing & Exploited Children, Smith might have been seen with a white man driving a 1976 dark blue Ford full-size fleetside pickup truck with mag wheels and a yellow tailgate.
Article continues below advertisement
Smith's father, Terry, told redding.com in 2008 that there are no formal observances to remember his daughter and he said the family is remembering her in their own quiet way. He long ago came to realization his father is dead, redding.com reported and the pain is easing with time.
"It's not nearly as sharp as the first couple of years," he told the outlet.
Article continues below advertisement
Terry Smith told redding.com there's still frustration over not knowing what happened to her and a lack of closure. However, he's not optimistic that the cold case will ever be solved.
"It becomes less and less likely with time," he told redding.com.
Article continues below advertisement
A similar case was solved earlier this year, with quite the twist. Sherri Papini, who also went missing in Northern California, reappeared and police determined that she fake a disappearing in which she went jogging and wasn't seen again. She was charged with making false statements and engaging in mail fraud.
That incident frustrated Smith's family, Sierra Smith, Tera's sister, told KRCR.
Article continues below advertisement
"I would love to say that it's not upsetting and just to be able to have so much compassion, but I can't because it is so upsetting," Sierra Smith said in a story from March 18, 2022.
Sierra Smith said she remembers telling her sister, a student at Central Valley High School, not to go on that jog.
Article continues below advertisement
"Our parents told us to never leave the house at night on our own. I was like, 'Tera, you're not allowed to go,'" Sierra told KRCR. "She told me that she would be back before our parents ever got back home. I remember watching her as she jogged out of my line of sight."
Sierra Smith said then-29-year-old Troy Zink was dating her sister at the time. He was also her martial arts instructor, according to KRCR. Sierra Smith said the family suspects he had something to do with her sister's disappearance, but he has never been named an official suspect.
Article continues below advertisement
"His name is still hard to hear in our house," Sierra told KRCR.
Sierra Smith said the revelation of Papini's story is frustrating because it hits close to home, even though it turned out to be a farce.
Article continues below advertisement
"I just have to tell myself that she's sick, you know?" Sierra Smith told KRCR. "Like, she has to be sick to have come up with that story and to hurt herself the way she did. She's just not well."
The Shasta County Secret Witness offered a $20,000 reward at the time of Tera Smith's disappearance.
"I remember one day I had forgotten what Tera's voice sounded like, and that's just so sad," Sierra told KRCR. "We know someday we will see her again in heaven and that's what we have to hold on to. That's almost what I would want to happen at this point instead of finding something; I wouldn't want to see or know."
Become a Front Page Detective
Sign up to receive breaking
Front Page Detectives
news and exclusive investigations.
More Stories