He had a bomb in his hands and was ready to murder innocents in L.A. Then the FBI swooped in.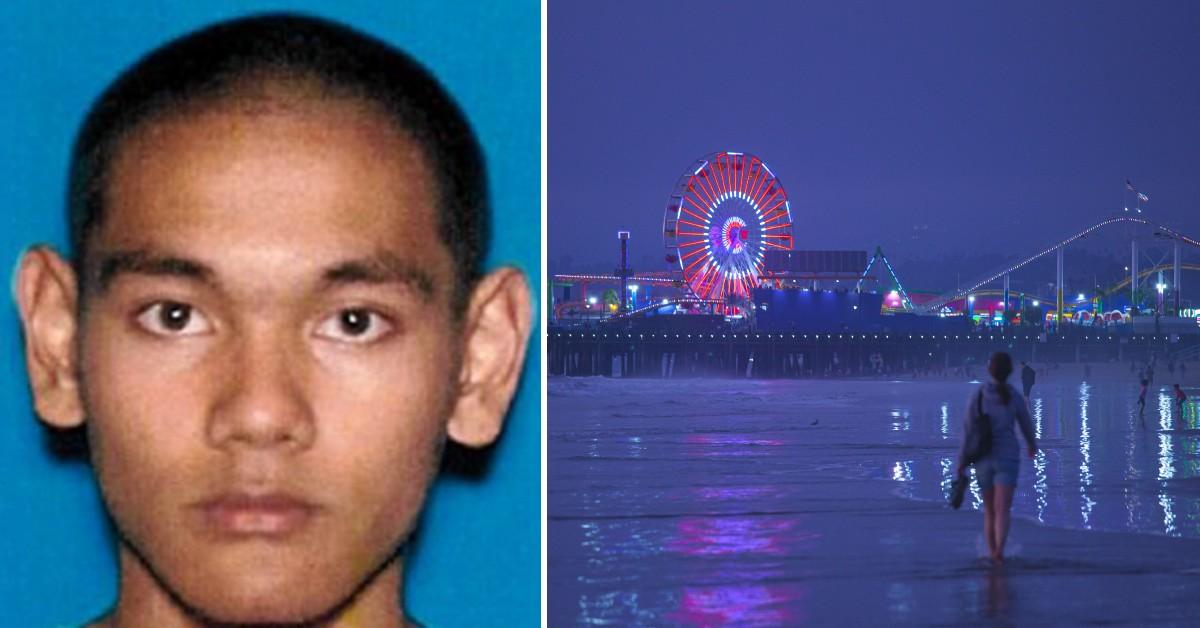 He was mad. Fifty people were murdered. He was angry. Fifty innocent people murdered at mosques in New Zealand. He was a Muslim. Fifty lives that needed avenged. He was a U.S. military veteran. Fifty lives that someone had to pay for.
It was going to be civilians in Los Angeles.
Article continues below advertisement
Mark Domingo stewed in the spring of 2019 and took his frustration to a social media site. In a group message, he introduced himself by his name, doing little to hide his identity. Domingo was a military veteran who completed a tour in Afghanistan from 2012 to 2013.
But he turned to extremism. He talked about wanting to pull off another killing similar to the mass shooting in Las Vegas. He wanted to give America a "taste of the terror they gladly spread all over the world."
Domingo's words and plans were detailed in a lengthy report by FBI investigators and filed in federal court.
Article continues below advertisement
What Domingo didn't realize is that the conversations were with an FBI informant. Domingo met with the informant and there expressed disgust with the shootings in New Zealand, where a white supremacist opened fire resulting in 50 deaths.
Domingo talked about carrying out a terrorist attack. Police, Jews, churches and military facilities were all on his potential hit list. The informant and Domingo discussed mayordom.
Article continues below advertisement
Conversations then turned to improvised explosive devices —i.e. bombs — and the informant said he knew someone who could make one.
"He can make IEDs?" Domingo asked.
He could.
"We'll keep in touch…you have my number. I have yours," Domingo said, leaving the car and his life as a veteran. He was now a terrorist.
Article continues below advertisement
DEVELOPING A PLAN
Days later, Domingo sent a picture of an assault rifle in the group chat. But he told the participants to be careful. He feared one of the chat members was a "snitch." Others told him everybody in the discussion had to be invited.
"Inshallah," Domingo responded. "Tho if I do, do anything that is…go dark…for a bit..and I'll see you up there (which FBI investigators say was a reference to Heaven) if Allah wills lol."
Domingo again met with the informant and talked about the picture of the gun. Domingo had the magazines ready to commit a large-scale shooting, he claimed. He loaded the bullets with gloves so his fingerprints wouldn't be left at the scene.
Article continues below advertisement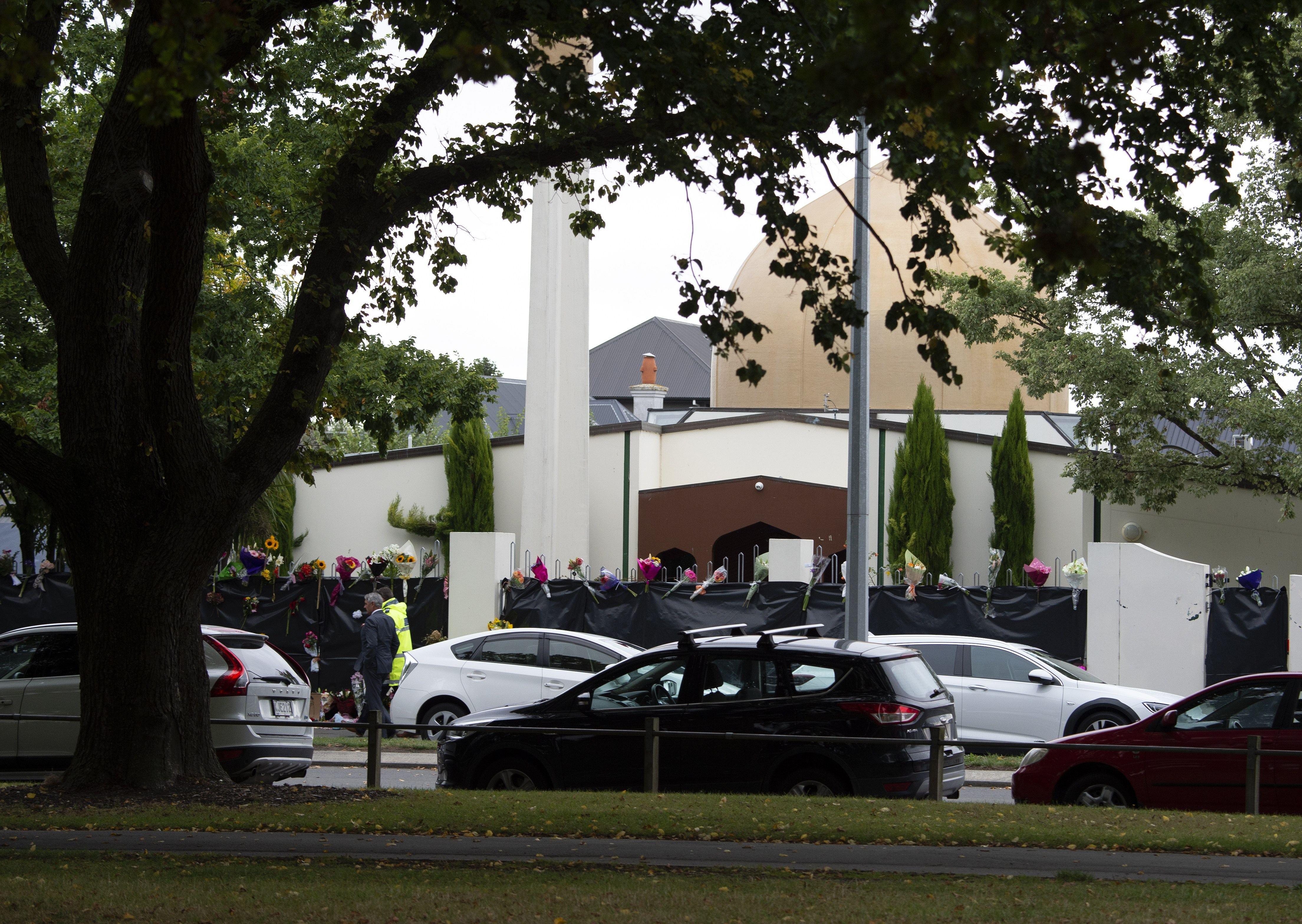 The meetings continued in late March and early April 2019 as Domingo discussed killing Los Angeles police officers. At one point, Domingo and the informant discussed using bombs on cops. Domingo even talked about shooting officers through a rolled-down window of a car at a red stoplight.
Article continues below advertisement
He was then going to light the car on fire to cover his tracks and make it more difficult for investigators.
There were also discussions about attacking civilians, maybe by planting a bomb on the freeway. That could possibly maim hundreds, maybe thousands.
"That's when the fun starts," Domingo said.
Article continues below advertisement
The ex-military member said he wanted people to bleed like civilians in Iraq and wanted dead cops to get other officers "riled up."
"I need you bro," Domingo told the informant. "Just the one IED that's going to stir up the hornet's nest, bro."
Domingo was still angry over New Zealand and the people who were killed. It seemed he had his mind made up that to get revenge, he was going to attack something, someone, somewhere in the U.S.
Domingo also said, "[I'm] not afraid to die a martyr."
Article continues below advertisement
The planning on the attack continued to get more details. Domingo pledged his allegiance to the terrorist group ISIS and said if they came to America, he would join.
Domingo had handwritten plans on how to attack police and showed them to the informant. Then his conversations took a turn. He started to just the idea would result in federal charges. The informant said they would be caught, eventually.
"Then we're gonna die shahid," were the words the ex-infantryman uttered.
Article continues below advertisement
PICKING THE METHOD
On April 19, Domingo met again with the informant, though Domingo showed up with an assault rifle and camouflage clothing. The date, possibly a coincidence, but it is well known as it's the anniversary of the siege in Waco, Texas, the Boston Marathon bombings and the Oklahoma City bombing.
The two further discussed attack plans. Domingo did not waver in his desire to murder. He even asked again about getting a bomb, the informant said he knew someone who could make one. Domingo questioned whether the bombmaker could be trusted.
Article continues below advertisement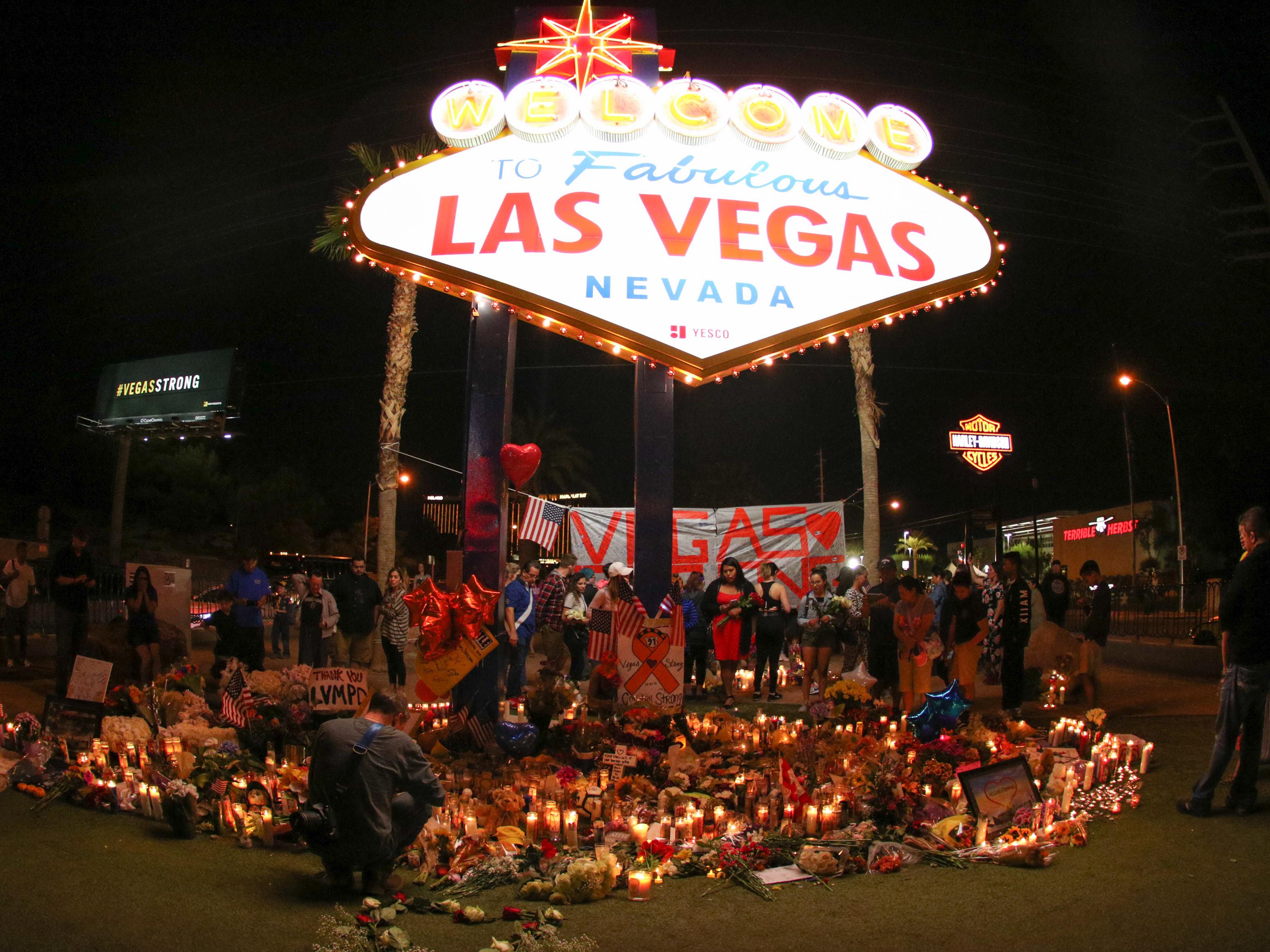 "Do you think he's a snitch? DO you think he'll tell the feds," Domingo asked?
"I can guarantee he's not going to," the informant said.
What Domingo didn't know is that the bomb maker turned out to be an undercover FBI agent. He was definitely telling the feds.
Article continues below advertisement
Domingo talked about an upcoming white nationalist rally in Long Beach, California. That had become the target. They talked about how they would kill at the rally. A gun? A grenade? Domingo had his heart set on a bomb.
"A grenade can do a lot of damage, but a big IED just in a backpack in a crowd?" the veteran rhetorically asked. "You're looking at least 20 people dead, maybe, maybe 30 people injured, so around 50 at least."
The informant asked Domingo if he was sure.
Article continues below advertisement
"We bring it and leave it in the car. We each bring a different set of clothes…" Domingo, the attack planner now, said. "So we can escape…we can change in the car, be honest bro we possibly can change in the crowd. We can pretend we are injured and take off clothes and change. The best disguise is one in plain sight."
PICKING THE TARGET
Domingo and the informant spent the next few days buying supplies for the bomb maker. He knew he had to buy it in waves to help keep away suspicion. Domingo bought remote-control cars, Christmas lights and nails. Three-inch nails, to be precise, so that they would penetrate deep enough in human flesh to damage organs.
He had 8 pounds of nails ready to turn over to the bomb maker.
Article continues below advertisement
On April 23, Domingo met with the informant, and each brought the supplies. The informant suggested a different rally in a few days in Huntington Beach, California, might be the better one to attack. Domingo wasn't sure. It was on the beach, which meant people would be more spaced out and the bomb would be less effective.
Domingo suggested the popular Santa Monica Pier would be a better space for the attack. Domingo even pinpointed on a map where they could leave the bombs on the pier for maximum casualties.
Article continues below advertisement
Less than an hour later, the bomb maker arrived, and Domingo asked if the trigger could be modified so they could detonate the bomb from a further distance. The remote-control cars only offered 100 feet, and Domingo wanted to be nearly a mile away when the bombs went off.
Domingo told the bomb maker they were discussing a serious matter and even the conversations were a crime.
Article continues below advertisement
The bomb maker said it would take a couple of days and the bombs could be rigged with a timer instead of a 100-foot reach detonator.
"[That] would be perfect," Domingo said.
Domingo said they should only talk on the social media platform as the day of their attack drew closer. On the eve of the attack, Domingo would send a certain image, one rattled with Islamic symbolism to let everyone know the operation was a go.
As the day approached, Domingo started to express some concerns that everything was moving too fast. But he said he wanted to act while he was motivated.
Article continues below advertisement
The informant suggested placing the bomb in a trash can, but Domingo passed as people were unlikely to gather around a trash bin during a rally. Domingo said he would carry it in, even though it was a white nationalist gathering.
The next day, Domingo confirmed the attack was still on. He and the undercover bomb maker talked about making the packages — code for bombs.
Article continues below advertisement
They were set to meet later that evening to pick up the weapons for the operation against the rally. The bombmaker arrived with the devices — though they wouldn't have worked — and showed Domingo how to operator them. The timers could be set for five to 30 minutes.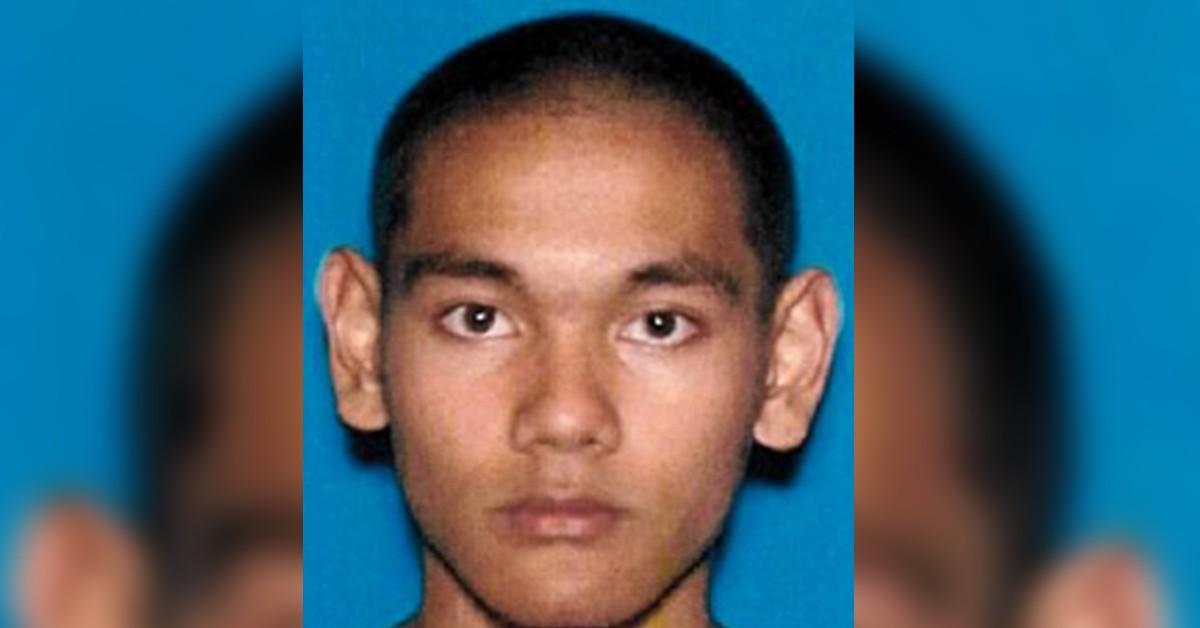 Article continues below advertisement
The bombmaker, Domingo and the informant then drove to the rally site for some last-minute surveillance. The plan was to arrive early in the morning before too many people showed up. They were going to dress as counter-protestors.
As they drove away, Domingo said if they survived the attack, they could plan more terrorist acts. The next target: Long Beach Port, which Domingo said would disrupt the U.S. economy.
The group arrived back at the meeting location and Domingo said they needed to find the most crowded area to kill the most people. He said after the detonation, the three should walk away separately and get in separate cars.
Article continues below advertisement
Domingo again inspected the bombs for the morning attack. He picked one up and put it in a vehicle.
That was enough, FBI agents nearby raided the site and arrested Domingo, bomb in hand.
Last week, a federal jury convicted Domingo in connection to the attack. He was found guilty of providing material support to terrorism and attempting to use a weapon of mass destruction.
He is set to be sentenced in the fall and faces life in prison.
For a couple of months, Domingo planned his attack and knew just the discussions would get him in trouble. In the end, his suspicions of a snitch were correct. He hoped to get revenge for other terrorist acts by committing one of his own. On innocent people.
His plan blew up in his face.
Become a Front Page Detective
Sign up to receive breaking
Front Page Detectives
news and exclusive investigations.
More Stories