A U.S Air Force officer was found dead in a car crash and it was ruled a suicide. So why was there evidence of torture?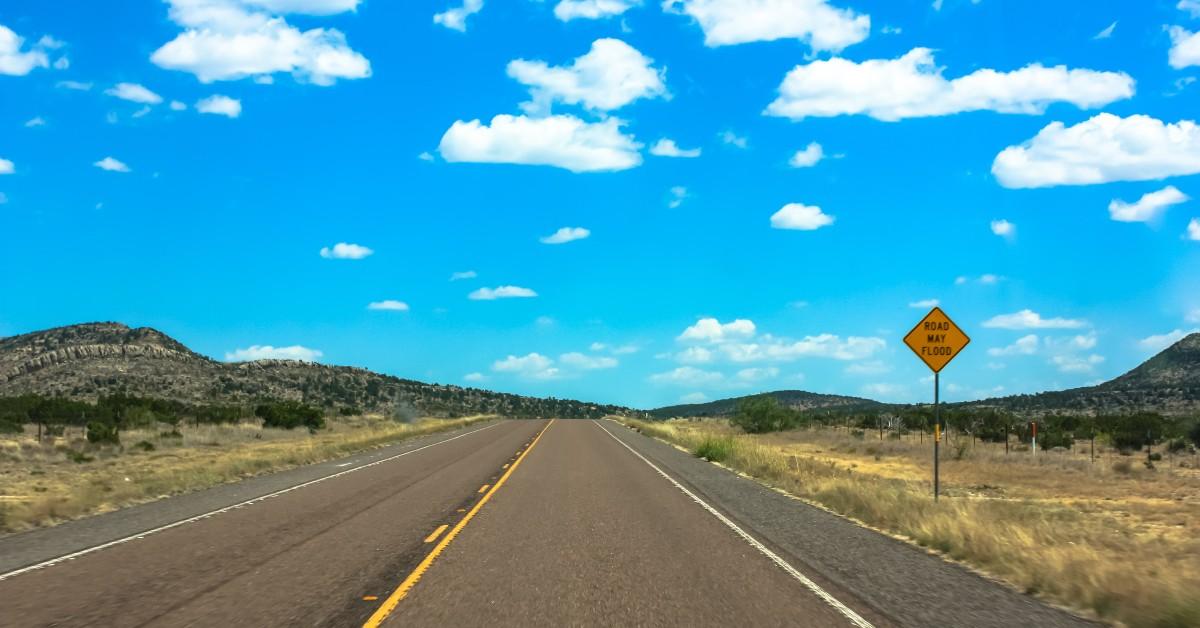 April 16, 2003, seemed a typical day on the I-10 In Texas. Traffic was moving well out of San Antonio, Texas, and nothing was amiss. That was until suddenly and violently, a tan-colored Mercury Tracer swerved straight into the median. The car bounced for more than 1,000 feet, became airborne and then smashed back down onto the highway. Yet still, it wasn't over. Landing correctly on its wheels, the vehicle continued to cruise down the road for miles before veering off to the right and smashing into a cluster of trees.
Article continues below advertisement
Approaching the scene on Johns Road, Kendall County Sheriff's Department deputies found the driver deceased, seemingly from massive head injuries. Wearing full military fatigues, he would later be named as Air Force colonel Phillip Shue, aged 54. However, doubts about what had truly happened began to be raised right there at the scene.
Investigators noted there was no wallet or ID in the vehicle, and a deep wound to the chest didn't seem to have been caused by anything in the crash. Another look would reveal that Shue's left pinky finger had been severed, both nipples had been removed, and there were clear signs his wrists and ankles had been tied with duct tape.
"That car caved in on the driver's side, and he suffered major head trauma as a result and was apparently killed instantly," lead investigator Lt. Roger Anderson, who was at the scene, told CBS in 2009.
Article continues below advertisement
"They could see that the T-shirt underneath had been ripped open from the chest to the navel. There was a 6-inch vertical gash in the man's chest, and that both nipples had been removed. They could see on his right wrist what appeared to be duct tape… both wrists actually were wrapped with duct tape in a similar way, both dangling ends. There was also duct tape at the top of his boots."
A DECORATED FIGHTER
Shue was a U.S. Air Force psychiatrist stationed at Wilford Hall Medical Center in San Antonio, a 26-year decorated veteran. Born on July 22, 1948, he was raised in Brookville, Ohio, and graduated from Wisconsin in 1970 before entering the Air Force. After Officer Training School, Shue was selected for Navigator Training at Mather Air Force Base, California, and earned the honor of Distinguished Graduate. Friends described him as low-key, soft-spoken, mild-mannered, and very laid back.
Article continues below advertisement
Among the many awards and decorations achieved by Shue was the Meritorious Service Medal with 2 Oak Leaf Clusters, a Commendation Medal, an Achievement Medal, a Joint Meritorious Unit Service Award, an Organizational Excellence Award with 1 Oak Leaf Cluster, the National Defense Medal with Bronze Star, the Armed Forces Expeditionary Medal, an Air Force Overseas Long Tour, Longevity Service Award Ribbon with 4 Oak Leaf Clusters, a Small Arms Expert Marksmanship Award Ribbon with Bronze Star, an Air Force Training Ribbon, the United Nations Medal and the NATO Medal.
"I don't think in my whole life I have ever met somebody who had such passion for life and just enjoyed the simple things," Philips' wife Tracy Shue told "48 Hours Mystery" correspondent Troy Roberts. "He just -- he would walk into a room, and he would just light it up. And people loved him. He brought nothing but joy into my life. I was very happy."
Philip met Tracy in 1988 while both were stationed at Eglin Air Force Base in Florida, Philip being involved in an emotional divorce from his first wife, Nancy, at the time. He married Tracy in 1993. As part of the acrimonious divorce settlement the year prior, Nancy had taken out two life insurance policies on him valued at $1 million. Philip attempted to have the policies canceled in 2000 and seemed concerned that they may pose a motive for somebody to do him harm. He told an insurer in an Aug. 20 letter that they should "thoroughly examine my death for evidence of foul play, even if on the surface the cause would appear natural or accidental."
Article continues below advertisement
"My former wife and her husband would prefer that I die of natural causes. However, the longer I live, the more tempting it becomes for them to act on their plans for my murder," he wrote to the USAA Life Insurance Fraud Division. "They then would not have to continue paying premiums and could immediately collect on two $500,000 policies."
His concerns may have been connected to strange notes and threatening letters he began to receive in May of 1999. Shue told his wife of the letters and informed his superiors, who seemingly dismissed them as anything to be concerned about. A month later, a laptop containing a near-complete master's thesis simply vanished.
Article continues below advertisement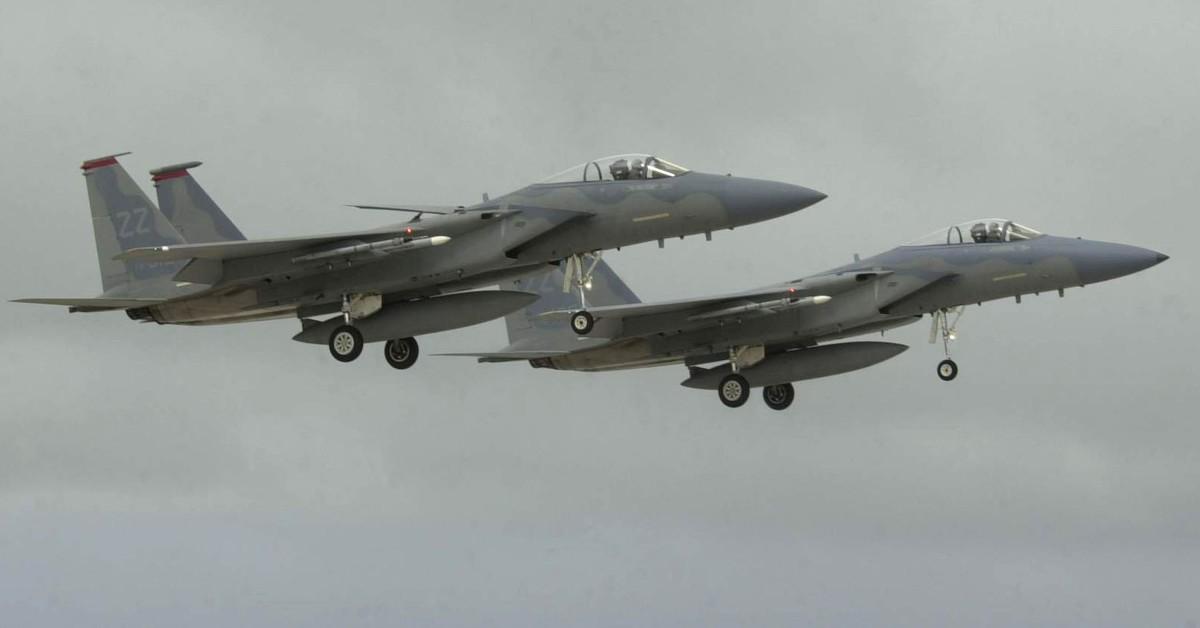 One of the letters, later obtained by CBS, made some very particular allegations:
"A friend of mine who worked with Don (your ex-wife's husband) told me some skary (sic) things. I don't know Don or your ex-wife myself (Sorry, I don't even know her name). My friend told me they wish you were dead so they could collect life insurance. I don't understand why they would have life insurance on you, but that's what my friend told me. My friend thinks they may actually be planning something."
Article continues below advertisement
Writing to his ex-wife to express his concerns, Shue stated that he felt "helpless to prevent my eventual murder if you hire good assassins." In response, Nancy replied that "This may have been someone's terribly sick idea of a game or a joke…" "…I am not any further involved, and never was."
Eventually, Shue qualified to work as an air force psychiatrist, and by the time of his death in 2003, he was said to be looking forward to retirement. There was no indication that he was likely to harm himself or any indication that any letters he was receiving may escalate. Yet, it must be noted that many suicide victims show no public signs of their struggle before their death.
Article continues below advertisement
There were plans to move to Birmingham, Alabama, in place, with the couple having just closed on a home there. With retirement in September looming, Philip was said by his wife to be in good spirits. As the two took an early breakfast and Philip set out for his office from Boerne, Texas, nobody had reason to believe that the day would end in tragedy and mystery.
"We had coffee in bed - typical morning. [A] normal day, other than he was getting to work a little early to do some paperwork," Tracy recalled while speaking to CBS. "We sat there and talked. We talked about the house. And he kissed me goodbye and left and said, 'I love you.' And those were the last words he said."
SHUE'S DEATH
What happened seemingly began not long after leaving his marital home, his office being a 30-minute drive away, with the colonel never making it. Where he was or who, if anyone, he was with during that time has never been discovered. It would be two-and-a-half hours later that he died, and most theories fall into one of three categories — deception, suicide, or foul play.
Article continues below advertisement
The official decision in the case was suicide, with Bexar County medical examiners finding no evidence that anyone else had been involved. Amongst the findings by Chief Medical Examiner Vincent DiMaio were high levels of lidocaine in Shue's blood, an anesthetic. DiMaio theorized that Shue had used Emla cream to numb the pain from his own self-inflicted wounds.
Coupling this with "hesitation marks" surrounding the wound to the chest, marks often seen as when somebody inflicts a suicide wound, the case was written off. An Air Force pathologist was present during the autopsy, with head trauma resulting from the crash being the official cause of death. A grand jury found there was no evidence of a crime. Still, interestingly, DiMaio later changed his findings when it became clear that toxicology hadn't seen evidence of a painkiller that makes up part of Emla cream.
"We believe he did this to himself, either to stage a' kidnapping and mutilation' to support all those letters and didn't really intend to die," said DiMaio. "Or he intended to do the same thing and die."
Article continues below advertisement
While Philip had been treated for depression and a panic disorder, Tracy Shue rejected the suggestion that her husband had suffered a mental break and taken his own life, pointing to the letters as something that needed deeper investigation. It wasn't only Tracy who rejected the finding of suicide, with Lt. Col. Joseph Chozinski, Shue's commanding officer, telling "People" in 2003 that given the evidence gathered, "[suicide] doesn't make sense to me."
Article continues below advertisement
"What this man did the day before he died is completely inconsistent with suicide," said Jason Davis, Tracy Shue's attorney in 2004. "He picked up his lawnmower at the repair shop, ordered contact lenses, closed a deal on a new house, and e-mailed a friend to confirm plans for dinner."
Anderson agreed, telling CBS "I think he was intercepted on the way to work. I think somebody was laying for him. They had planned to intercept him, to take him into custody, take him to some location unknown. I think they intended to terrorize the man."
"It would appear that Col. Shue was able to tear away the bonds that were restricting him and to get to his vehicle and attempt to escape. That's what it would appear. That's the most reasonable conclusion I can come to. I can't prove even one part of it."
Article continues below advertisement
There is clear evidence in the case for kidnapping and torture, with Shue showing proof of having his ankles and wrists bound and the severing of a pinky finger being common amongst those seeking information or some other kind of result from their victim. Could it be that Shue was the victim of such an assault, escaped, and in his panic to flee caused the accident that killed him? Many think so, yet DiMaio pointed out that at no time made Shue attempt to contact anyone, failing to use his cellphone that morning.
"If you were captured, tortured, and were fleeing, you would seek help, right?" He told "People" in 2003. "Usually, when things are really, really bizarre, something's been staged."
In 2009, he maintained his stance, pointing out that "If you're going to torture somebody by mutilating them, are you going to give them an anesthetic to prevent them from feeling pain? That's the thing that doesn't make any sense."
Article continues below advertisement
The final theory is that the entire episode was elaborately staged by Shue to appear as a kidnapping, faking the duct tape marks and inflicting his own wounds before either dying accidentally or committing suicide. Having told insurers in 2000 that his ex-wife Nancy might be responsible for any future death, could Shue have attempted to implicate her in his own fake murder?
Shue did, after all, seem resentful that she had those expensive policies on his life. A straightforward suicide would have allowed both his wife and ex-wife to collect. Yet, murder by Nancy would, obviously, only allow Tracy to collect her own $1.5 million insurance payout and even potentially result in the death penalty. The theory is the one favored by Nancy's lawyer, saying that Shue was "hell-bent on making it look like the ex-wife did something."
Article continues below advertisement
Following Shue's death, Tracy attempted to block Nancy from collecting, demanding a new autopsy, with Nancy countersuing and claiming "emotional distress" in the case. The cases were settled confidentially in 2005.
Yet would a man of Shue's undoubted distinction, ready for retirement alongside a loving wife, really abandon everything to kill himself for a decades-long vendetta? It seems unlikely.
Speaking to the media in the aftermath of the crash, Tracy Shue said: "I've been told my husband was painfully tortured. Duct tape was found on his wrists and around his boots, indicating that he had been waylaid and bound."
Article continues below advertisement
"His wallet and hospital badge were missing, and whoever grabbed him left a money clip with $47 untouched," Tracy told the press. "We don't know who did it - although I have my suspicions. And they have been passed on to the proper authorities. But I am sure of one thing. Philip was desperately trying to get back home when he had the crash."
While Tracy Shue has never publicly named the party she believes is involved in the death of her husband, she has asked rhetorically, "Who stood to gain the most?" making it quite apparent. Nancy has taken the 5th Amendment on 20 separate occasions, refusing to answer questions about the murder.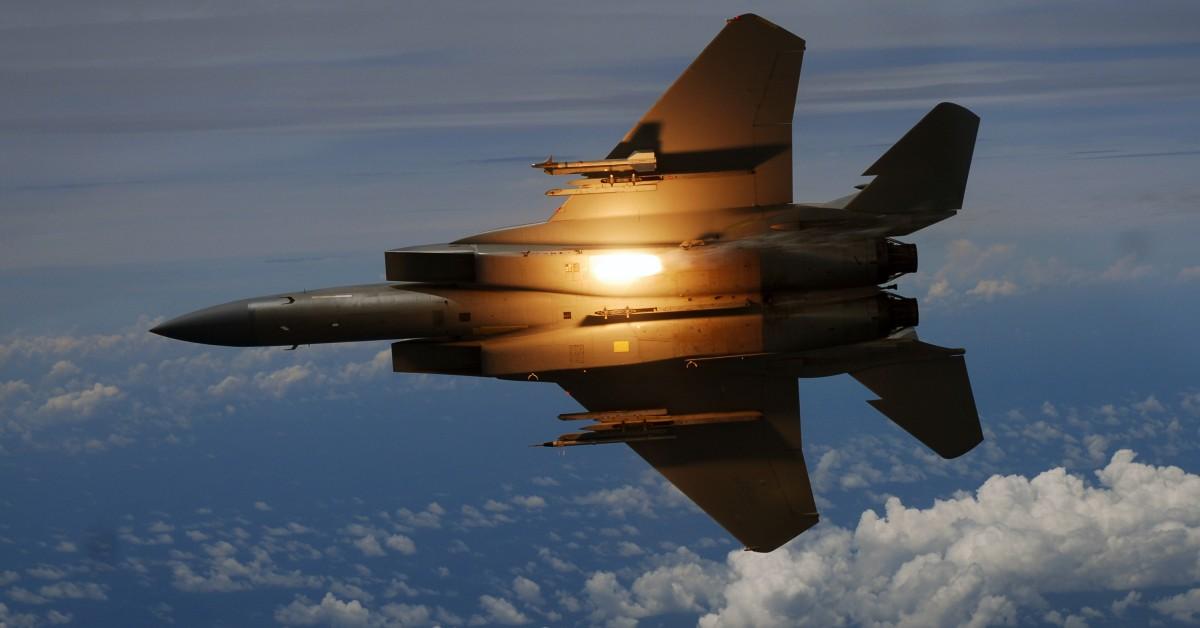 Article continues below advertisement
Speaking during the lawsuit deposition, Nancy stated: "On the advice of counsel, and pursuant to the 5th Amendment of the Constitution of the United States, I assert my right against self-incrimination and refuse to answer this question on the grounds that any answer might incriminate me."
It must be noted that for Nancy to organize an assassination after the letters sent to Shue suggesting such a scenario would be the height of foolishness. The possibility exists that the entire affair was a long-lasting scheme to implicate Nancy in criminality, with CBS reporting that Nancy believes the letter to have been fabricated by Philip and Tracy.
Article continues below advertisement
Alongside those Tracy holds directly responsible, she also points the finger at the Air Force Office of Special Investigations for failing to take the threatening letters seriously or adequately investigate the manner of her husband's death.
INVESTIGATORS' FINDINGS
In 2004, the FBI began its own investigation into the circumstances surrounding Col. Shue's death, running tests on his clothing and reviewing the original toxicology findings, with sheriff's investigators refusing to rule out foul play, despite an earlier grand jury ruling. Following the FBI inquiries, a forensic pathologist hired by Tracy Shue publicly opposed the original findings.
Article continues below advertisement
In an autopsy report, the world-renowned Cyril Wecht stated that he disagreed that "this death can be simply labeled as a suicide," adding that "another person played a role in his death," while not expressly stating it was a homicide.
"We have no injection site identified by the pathologist in the original autopsy, none I find; no needle or syringe found. And no cutting instrument of any kind to be attributed to Col. Shue," he has said, adding that the lidocaine levels in his system were not high enough to numb the pain and that there is no evidence to prove that it was Shue who cut his own chest.
"His fingerprints were not found on the duct tape. And no gloves were found. I would place my bet that this was a homicide."
Article continues below advertisement
Shue was eventually laid to rest at Arlington National Cemetery in the spring of 2005. While the case is officially long closed as a suicide, investigated by the military, the Texas Rangers, and the Kendall County Sheriff's Department, all with the same conclusion, questions still remain.
"He wouldn't have done that. He wouldn't have done it to Tracy," said Nina Willard, a neighbor of the Shues.
Despite the campaigning from Tracy Shue and significant doubts amongst many, including Shue's colleagues and medical experts, the case was "confirmed" as a suicide by a Kendall County justice of the peace in 2005. DiMaio and others believe that Tracy is simply unable to accept that her husband committed suicide, with DiMaio saying "her view of the case was distorted by her love."
Article continues below advertisement
Yet, adding yet another layer of intrigue to the case, in 2008 a court ruled that Col. Shue was indeed murdered. Forming part of a lawsuit against USAA Insurance by Tracy for refusing to cancel Nancy's insurance policies on Philip, Judge Bill Palmer declared that Philip Shue was indeed murdered, while not naming anyone believed to be involved.
Despite the decision, the Texas Attorney General ruled that Shue's death certificate would not be changed from the original finding of suicide.
The case of Col. Shue is one where several scenarios seem as likely as another, with which theory people believe, perhaps depending on the nature of the investigator. It is either have a tragic case of a brave and decorated man suffering severe mental illness and terribly ending his life. It might have a conspiracy to murder, one done solely for financial gain and one that succeeded. Or it may have a last desperate attempt at vengeance on an ex-wife, a story of long-simmering hatred.
Whatever the solution, despite the official resolutions to the case, there is yet to be any true peace for Col Shue, or his family, something which only increases the tragedy of what happened that fateful day in San Antonio.
Become a Front Page Detective
Sign up to receive breaking
Front Page Detectives
news and exclusive investigations.
More Stories