A Texas Woman Was Supposed to Watch Her Goddaughter. Instead, She Beat Her to Death and Blamed It on Dust Mites and Her 11-Year-Old Son.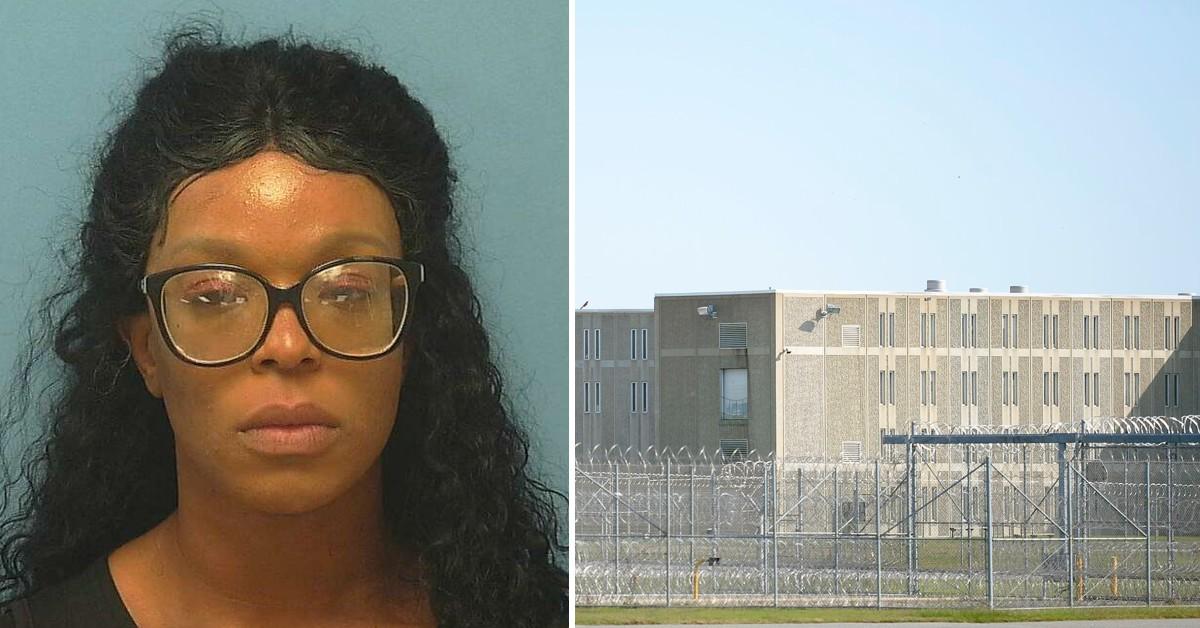 A Texas woman brutally beat her goddaughter to death and claimed the child's injuries were due to insect bites.
Now, she will never walk free again.
Article continues below advertisement
260th District Judge Steve Parkhurst sentenced Brenika Lott, 32, to life in prison without the possibility of parole for the beating death of 5-year-old Daviana Landry. After a five-day trial, Lott was found guilty and convicted by a jury of capital murder of a child.
"We are pleased with the jury's verdict and feel that it is the right verdict," Orange County Assistant District Attorney Mike Marion said at the time, according to The News. "This verdict brings justice for young Daviana Landry. Now her family and the others involved in this case can try and move forward, but they will never forget,"
Article continues below advertisement
On June 26, 2020, officers responded to the 700 Block of 10th Street after receiving a distress call for an unresponsive child. Upon arrival, officers found the defendant performing CPR on Landry, who was naked in the living room with bruises on her arms, chest and facial area. In addition, the child's eyes were swollen shut and bruised.
According to prosecutors, Lott told investigators she had woken up that morning to find Landry in the living room naked. Alarmed, she instructed her 11-year-old son to call 911 while she performed CPR on the child.
Article continues below advertisement
Lott also claimed the child had suffered from dust bites and a minor injury to the back of her head while she played on a slip-and-slide in the backyard prior to her death.
The police, however, believed the child had been dead for a while due to the condition of the body. In addition, an autopsy report showed Landry's cause of death was due to craniocerebral trauma, which included skull fractures, subdural hemorrhage and brainstem contusions.
Article continues below advertisement
Investigators also spoke to the defendant's son, who gave a contrasting account of what happened to the child. He told them he witnessed his mother punch Landry in the head multiple times. The boy also witnessed Lott choke, slap and kick the victim with multiple objects. During the search of the premises, the 11-year-old boy showed investigators some of the objects his mother used to assault the child. Authorities found blood on some of the items.
Lott's defense lawyer Ryan Gertz argued his client was innocent and suggested the defendant's son was the killer. Gertz showed the jury a video of the boy punching a pillow, hitting himself and putting his hands in his pants. Hence, he believed the boy was acting out what he did to Landry.
The jury disagreed.
Article continues below advertisement
"We knew that she was guilty. For her to put that on her child, and her family to go along with her knowing that that baby couldn't do that, they're just as sick as her," said the victim's family friend Latasha Johnson, reported 12 News.
Landry was the daughter of Lott's close friend in Thibodeaux, Louisiana. She had been at the home for a visit. Meanwhile, the defendant's son was placed with child protective services.
Become a Front Page Detective
Sign up to receive breaking
Front Page Detectives
news and exclusive investigations.
More Stories