Texas Woman Robbed An Elderly Couple For Some Cash. Then, She Decided To Kill Them.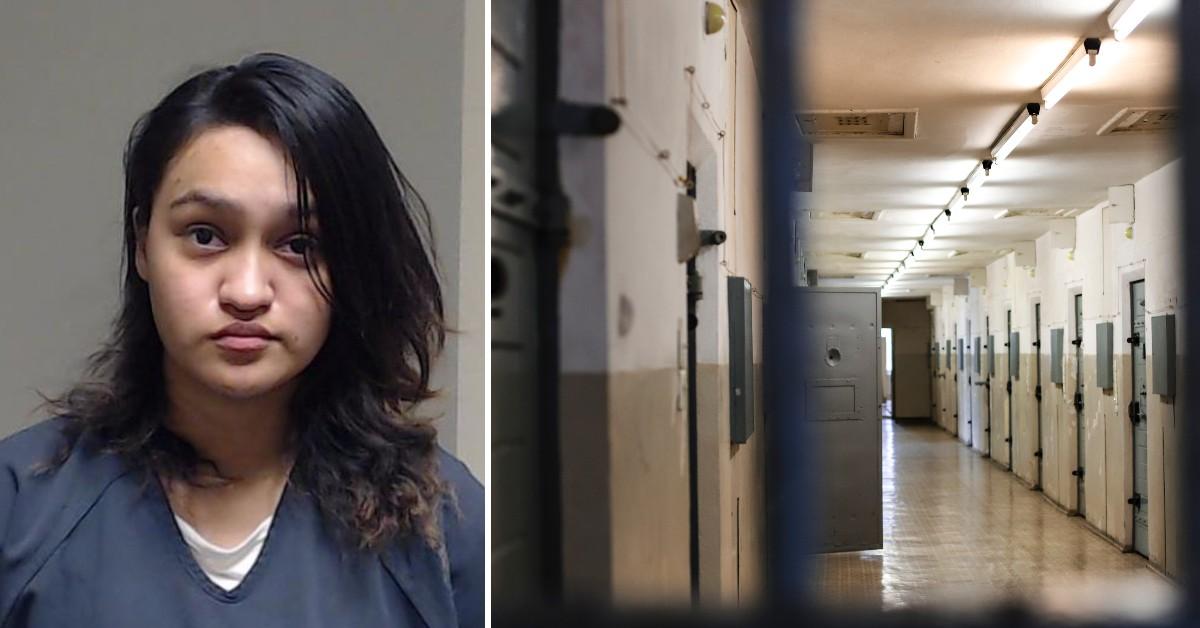 A Texas woman robbed and killed an elderly couple. Now, she will remain behind bars for the rest of her life.
Last month, Collin County District Judge George Flint handed Carmen Moreno, 26, a life term in prison without the possibility of parole for the stabbing death of Jimmy Michael Farris, 72, and Theresa Ann Coomes, 71. Moreno pleaded guilty to the capital murders and was convicted.
Article continues below advertisement
"Murdering even one person is unthinkable to most law-abiding citizens. But viciously stabbing to death two of our citizens just to get some quick cash is a crime worthy of life in prison," said Collin County District Attorney Greg Willis, according to The Dallas Morning News.
On Nov. 17, 2019, Collin County Sheriff's Office deputies responded to the 2300 block of Pebble Vale Drive in Plano, Texas, to perform a welfare check. The move stemmed from being alerted by officers in the neighboring McLennan County sheriff's Department of two suspects with the vehicles belonging to the residents.
Article continues below advertisement
Upon entry, authorities found Coomes' bloodied body on the kitchen floor, making the initial identification challenging. Next, they found Farris on the bathroom floor, close to the bathtub with water still running.
According to Collin County District Attorney's Office, McLennan deputies pulled over Moreno's co-defendant, Cynthia Wingate, along I-35 near Waco, Texas, during a routine traffic stop.
While suspicious of Wingate, who gave conflicting information about the vehicle she was driving, the defendant pulled over at the stop in another car. Then, Moreno approached the deputy and identified herself as a friend of Wingate.
Article continues below advertisement
However, officers noticed Moreno's clothes were covered in blood, and when questioned about it, she told the officers about an incident in Plano. As a result, both cars were searched, and they found two blood-soaked knives wrapped in a plastic bag and some methamphetamine in Wingate's purse.
After running the license plates of both cars, deputies discovered the vehicle Moreno had been driving belonged to Farris, while the other driven by Wingate belonged to Coomes.
Later, Moreno admitted to the killings. She claimed Farris had made a pass at her by suggesting she take a bath with him. Soon an argument ensued before the defendant grabbed a hunting knife from her bag and fatally stabbed him in the chest twice. Next, Moreno stabbed Coomes, who witnessed the killing, multiple times in the neck after she threatened to call 911.
Following the slayings, Wingate and Moreno made away with laptops, keys and wallets belonging to Farris and Coomes. In addition, investigators tracked the duo's movement and discovered they had used the victims' debit and credit cards at various locations along the I-35 after the homicide.
Wingate's case is still pending.
Become a Front Page Detective
Sign up to receive breaking
Front Page Detectives
news and exclusive investigations.
More Stories