A Recently Identified 14-Year-Old Minnesota Girl Was Found Murdered in Texas in 1980. Why Did She Travel Across the Country Alone?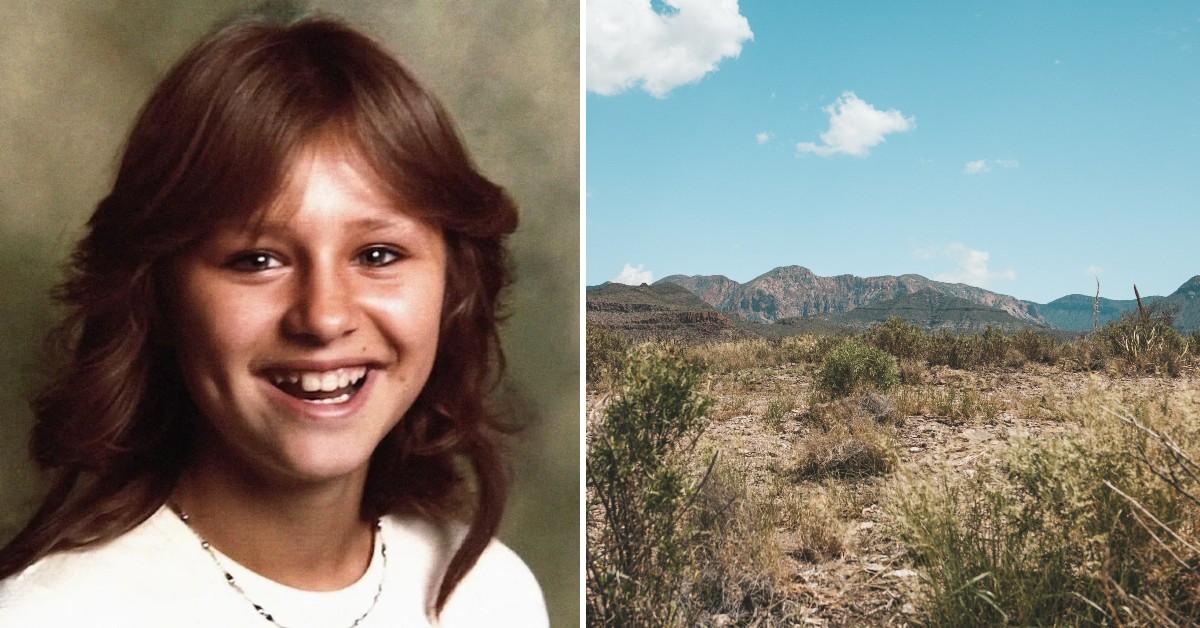 In 1980, a runaway fled by hitchhiking down a highway in Texas. She told everyone she saw that night, from employees at a truck stop to motorists who stopped to give her a ride, she was heading to the Ellis Unit Prison. She wasn't far from her destination when she hitched a ride from a killer.
Article continues below advertisement
Her body was found along Texas I-45, which runs from Dallas to Galveston. It's a four-lane divided highway in open country, the grasslands crowded with oak trees. As it nears the coast, bogs and larger trees appear.
I-45 is a road with a gruesome history. The "I-45 Killer" operated between Houston and the terminus in Galveston. He was later identified as William Reece, responsible for at least two murders of young teenage girls, on a stretch called The Texas Killing Fields.
Article continues below advertisement
As many as 28 victims, mostly teen girls, were murdered on the southern stretch of I-45 between 1971 and 2016.
THE HITCHHIKER
On Halloween night 1980, she spoke with employees at a Gulf gas station south of Huntsville, Texas, asking for directions to the prison farm, according to Othram, Inc. It wasn't long after dark, on a cool and breezy night.
The teenager got a ride through town and hours later was asking for directions again, this time at the Hitchin' Post truck stop, according to Texas Monthly. The woman working the counter wrote down the way to get to Ellis — everyone from around there knew how to find it — and said goodbye to the teenager eager to get where she was going.
Article continues below advertisement
It was well into autumn, but she was barefoot, carrying her red sandals, and had on only a pullover. She got directions, along with questions about whether her parents knew where she was. She walked onto I-45, which would lead directly to Ellis, and stuck out her thumb.
The next morning a truck driver on the same route spotted a body by the side of the highway about two miles north of The Hitchin' Post. The girl was lying face down in the grass, nude, a pair of red sandals beside her body.
She wore a glass pendant but had no identification. None of her clothes were found. It would take 41 years to unearth her name. The authorities would call her "Walker County Jane Doe."
Article continues below advertisement
A LONG JOURNEY HOME
The identity of Walker County Jane Doe haunted officers who found her and detectives who worked the baffling case. She had been seen by so many people the day before she died. She was barely an adult; they estimated her at 15 to 20 years old. Her death was brutal.
Aside from the red sandals, she had one other article of clothing found at the scene — a pair of pantyhose. They had been used to strangle her. She had been raped before being murdered. Her body, brutalized, was found about six hours after her death.
It is likely her killer tossed her out of his vehicle, hopped back in, and kept driving, as she was lying just 20 feet from the highway's shoulder, according to Texas Monthly.
Article continues below advertisement
Authorities knew nothing about her, but because she was found so recently after the murder, they had a clear look at her face and features. They were able to record her weight and height, her race — Caucasian — and her medium-brown hair color.
Article continues below advertisement
Walker County detectives searched all known databases, but after several months ran out of leads. She was buried in Huntsville, at Oakwood Cemetery, in January 1981.
THE DNA DETECTIVES
In 1999, the Walker County Sheriff's Office decided to perform DNA testing to finally identify Walker County Jane Doe. The first step was to exhume her body from her grave in Oakwood. They were able to perform tests for STR and mtDNA markers, and they saved tissue for future use.
Article continues below advertisement
They had her DNA but still lacked an identity. She showed up in no databases, and her fingerprints revealed no criminal history. She didn't appear to be from the area, based on a thorough scouring of all local missing person cases. They were unable to connect her with any families missing a young teenager in Texas.
With a DNA profile, the detective working the case, Walker County Det. Tom Bean, sifted through missing girls through the National Center for Missing and Exploited Children and succeeded in excluding more than a dozen other missing girls.
As the technology advanced, Bean recruited Othram, Inc., an internationally recognized expert in DNA testing and genetic genealogy based in Texas, along with NCMEC, the FBI and the Texas Rangers.
Article continues below advertisement
The key to the puzzle was getting a good enough DNA sample, which required sophisticated, proprietary DNA extraction methods and Forensic Grade Genome Sequencing. Othram, Inc. employs a specially trained genealogy team who were able to build a family tree for Bean.
But their specialty is extracting enough material to run the tests, even in cases where there are minuscule amounts of DNA present. They were able to use a preserved sample of Walker County Jane Doe's brain to crack the code.
It would turn out Walker County Jane Doe had been given the wrong name — she wasn't from anywhere near Walker County or Texas.
Article continues below advertisement
A GIRL FAR FROM HOME
The team of investigators identified Sherri Ann Jarvis, 14-years-old at the time of her death. She had lived near Stillwater, Minnesota. Her life details are slim, but she was reported multiple times for truancy at the age of 13 and was living in foster care when she ran away.
She'd written a letter to her parents about a month after foster care lost track of her. The letter, based on information from her brother Don on Facebook, stated she would be in touch again between her 18th and 21st birthdays. It was postmarked in Denver and sent not long after she fled foster care in Minnesota.
Article continues below advertisement
Jarvis was born on March 9, 1966. She had been missing since early 1980, around the time she turned 14. By the time she reached Huntsville, she might have been feeling streetwise, an experienced hitchhiker who'd learned how to get across the country on her own.
After Jarvis was identified, her family sent in a written statement to Walker County.
They explained she had been taken by authorities in Forest Lake, a suburb of Minneapolis near Stillwater, for chronic truancy from school. She was in foster care against her will, and perhaps against the wishes of her family.
Article continues below advertisement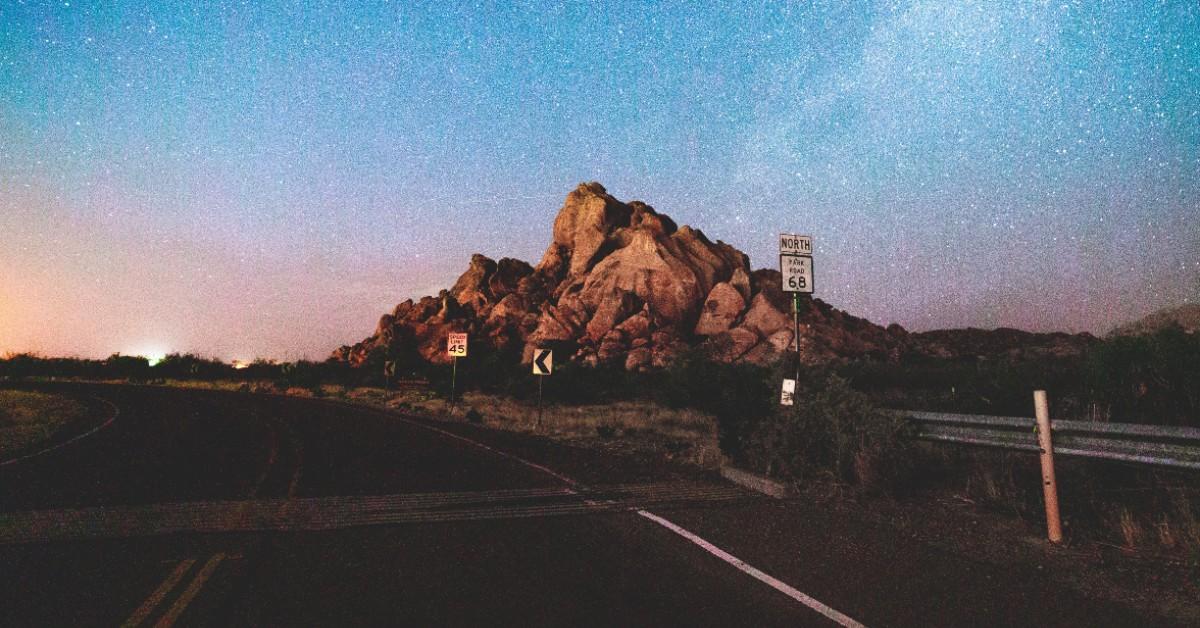 Her parents are deceased, but other family members thanked the authorities for never giving up on finding her identity.
Article continues below advertisement
Being placed into a home did little to stop Sherri's desire for freedom, as she left the confines shortly after being placed. She survived for seven or eight months, but although the mystery of her identity is solved, it is still unknown why she was planning to visit a prison in Texas, and her killer's identity remains a mystery.
One witness who saw her just before she accepted her last ride said she was carrying her high-heeled, red sandals. She wore blue jeans and a yellow pullover. They asked if her parents knew where she was and she replied, "Who cares?" according to Newser.
THE PHOTO WORTH A THOUSAND WORDS
Jarvis came from a middle-class home and grinned brightly in her school photos. She wore a white sweater, a necklace, and a genuine smile. But some bump in the road, some glitch in her life, made her run far from home.
Her case file described her as 5-feet-6-inches, weighing between 105 and 120 pounds. She was murdered around 3 a.m., according to Caller Times.
Article continues below advertisement
Why was she on the road? It may have been a hatred of school or a problem at home. She might have been angry about receiving a brutal punishment for skipping school — being tossed out of her home. She might, too, have been feeling confident she could make it on her own.
Her family hired private investigators in an effort to locate Jarvis. They attempted to follow up on the slim lead, a letter sent out of Denver but were unable to locate any trace of her.
Article continues below advertisement
Followers of the case wonder why a happy, smiling girl on the verge of young adulthood would travel across the country, especially since her purpose for reaching Ellis remains a mystery. The FBI has ruled out the possibility she was visiting a relative at the prison.
Walker County detectives are working on solving her murder, over four decades later, now that the victim is known. They are using victimology and proximity to chase down leads, reviewing related cold cases with similar victims in the same area.
There are plenty to choose from along I-45.
Become a Front Page Detective
Sign up to receive breaking
Front Page Detectives
news and exclusive investigations.
More Stories