Texas mom poses as teen daughter, attends her classes to prove schools need improved security. Now, faces criminal charges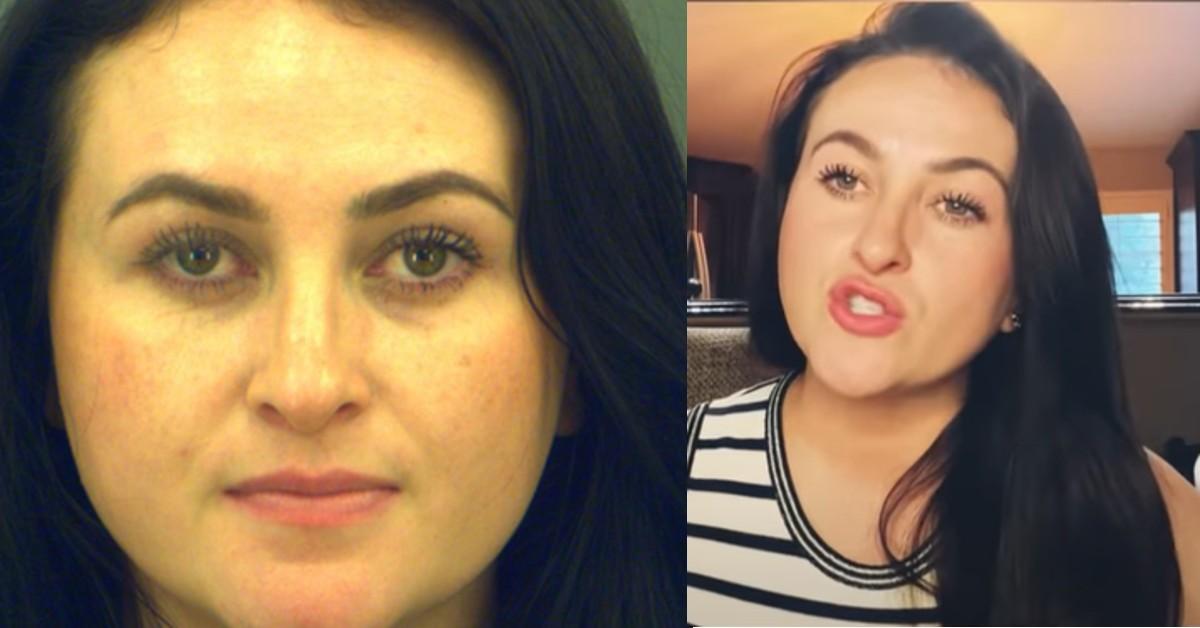 A 30-year-old Texas woman shaved 17 years off her age and posed as her teenage daughter in order to attend classes and prove a point.
On June 1, the El Paso County Sheriff's Office arrested Casey Garcia for the stunt at a school in the San Elizario Independent School District, El Paso's KFOX-TV reported.
Article continues below advertisement
She currently faces charges of criminal trespassing and tampering with government records.
Garcia posted videos of her escapades on social media.
Footage on YouTube shows the mother, dressed in a hooded sweatshirt and eyeglasses, as she roams the school's property, looks for classes, sits through lessons and eats lunch in the cafeteria.
Article continues below advertisement
At the end of the video, Garcia admits she "finally got caught" and promised school officials she would go to the principal's office. "So, I guess we're going to see what happens," she says.
Article continues below advertisement
At the end of the YouTube video, she thanks the girls who helped her get to her classes and says she would have been caught "way sooner" if it weren't for them.
She also shows gratitude to those who knew her secret and kept it for her. "Thank you so much for not saying anything," she says. "I honesty could have not made it the entire day as a middle school student without you."
In a second YouTube video, Garcia explains she made it to all seven periods on her daughter's school schedule but was finally called out by the last teacher.
Article continues below advertisement
Garcia says on the video she explained to the confused teacher she posed as her child as a "social experiment" and to show schools need better security in the wake of so many mass shootings across the country.
"No one noticed I was there," she says. "That is a problem."
"Are you more concerned that I, a parent, was sitting next to your child or do we really want to wait for the next person taking their second amendment right to the extreme?" Garcia asks, claiming she "exposed the dangers of our schools."
"I'm trying to protect my children and yours," she adds.
Article continues below advertisement
The mother was booked into the El Paso County Detention Facility on the two charges as well as an outstanding traffic warrant. Garcia was released after she posted a bond of $7,908.
San Elizario Independent School District Superintendent Jeannie Meza-Chavez acknowledged the "breach in security" in an interview with KTSM, and said "security measures are being reviewed and evaluated."
Become a Front Page Detective
Sign up to receive breaking
Front Page Detectives
news and exclusive investigations.
More Stories