He broke into an ex's home and murdered eight people. Now, he will never be free again.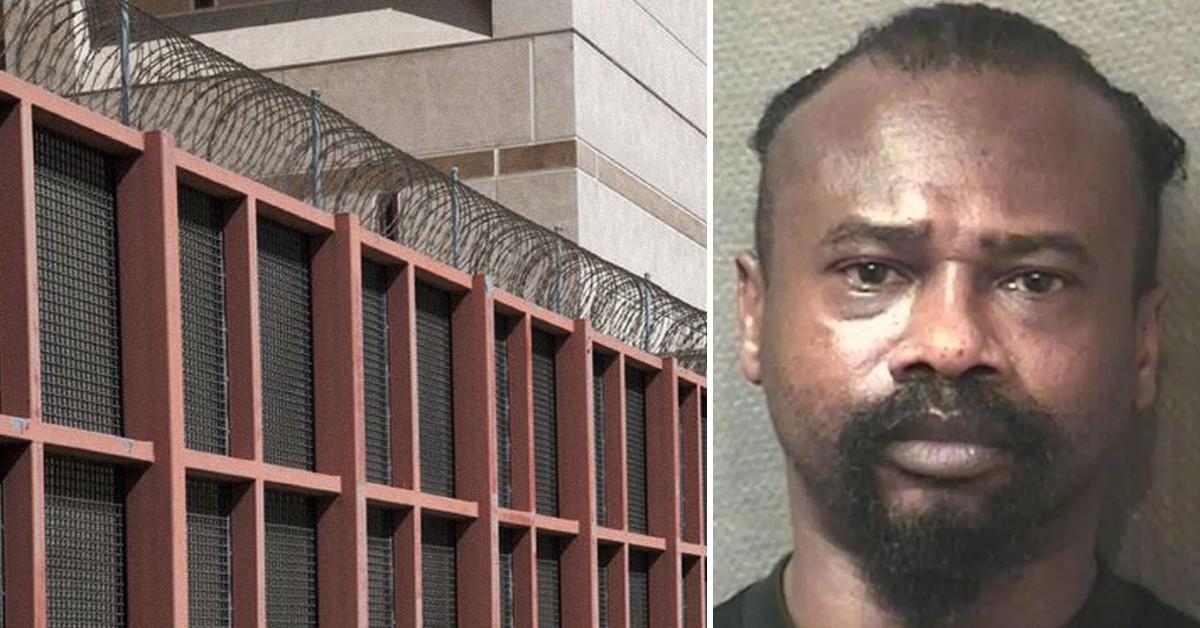 A Houston man who broke into his ex-girlfriend's home and killed eight people, including his son, will spend the rest of his life in prison.
Article continues below advertisement
David Conley was sentenced by Harris County judge Chuck Silverman last week to life in prison without the possibility of parole. The sentence imposed was the maximum penalty allowed by law due to the defendant being declared as a person who is intellectually disabled.
The U.S. Supreme Court has ruled that such individuals cannot be eligible for a death sentence.
Conley was found guilty by a jury for the capital murder of Valerie Jackson, 40, her husband, Dwayne Jackson, 50, Nathaniel Conley 13, Jonah Jackson, 6, Trinity Jackson, 7, Caleb Jackson, 9, Dwayne Jackson Jr., 10, and Honesty Jackson, 11.
Article continues below advertisement
On Aug. 8, 2015, Harris County Sheriff's Office deputies responded to a welfare check at the 2000 Block of Falling Oaks Road. Upon sighting a dead body through the window, they were met with gunfire from Conley, which resulted in a standoff. Eventually, he surrendered to authorities.
According to prosecutors, Conley broke into the Jackson home and immediately shot three members of the family. Then, he handcuffed all other victims and shot each of them in the head.
Article continues below advertisement
"How could anyone look into the eyes of children handcuffed to their beds and slaughter them one by one?We are forever indebted to the jurors who listened to the excruciating evidence, thoughtfully deliberated, and delivered justice," said Harris County District Attorney Kim Ogg, according to Click 2 Houston.
Valerie Jackson's mother, Barbara Yankse, testified she received several 911 messages from her daughter. One such message read, "DVD has a gun," which indicated Conley has a gun. Family members and friends expressed sadness and outrage during the victim impact statement.
Article continues below advertisement
"Your heartless act not only robbed our beloved family, it robbed our plans.We'd hoped to see them flourish into whom God created them to be," said Darlene Benton, sister to Dwayne Jackson, according to the Office of District Attorney Harris County.
Conley was not a stranger to law enforcement. In 2002, he was charged with felony retaliation against Valerie Jackson. Authorities at that time intended to prosecute the defendant, which would result in a sentence of 25 years to life since Conley already had two previous felony convictions. However, Valerie Jackson recanted her story.As a result, the office of the district attorney offered the defendant a five-year plea deal.
"Basically, what happened to that case is what happens with so many domestic violence cases: The victim recanted her story. We went all the way up to the trial date hoping she would tell the truth about what happened, show up for court, but we couldn't even locate her," said Jeff McShan with the Harris County District Attorney's Office, according to KHOU 11.
Conley had three previous convictions for prostitution in 2001 and a conviction for trespassing in 1995.
Become a Front Page Detective
Sign up to receive breaking
Front Page Detectives
news and exclusive investigations.
More Stories