An Army Vet Thought He and His Girlfriend Were Possessed By Demons, So He Shot Her in the Head. Then He Found Christ.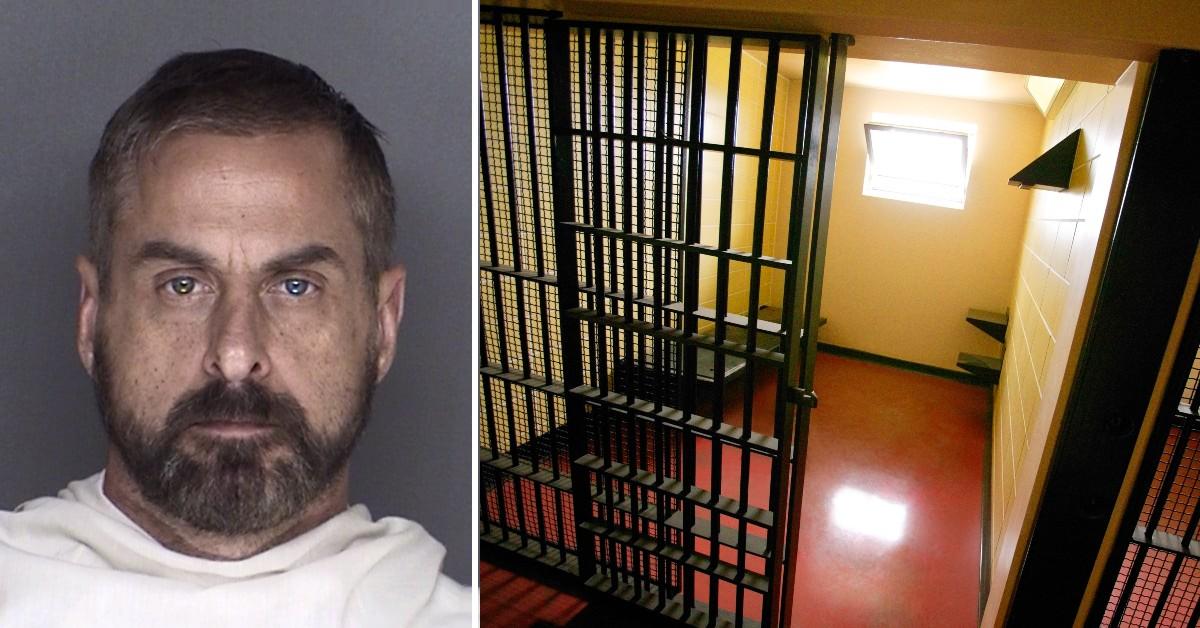 A U.S. Army vet said demons possessed his girlfriend and himself as they drove on the highway. While consumed by fear, he then shot her in the head.
Article continues below advertisement
The vet planned to kill himself until he had an "awakening" and found Jesus. But, instead of telling anyone about his crime, he went on living his life.
Now, he'll spend years of his life behind bars.
A Texas judge recently sentenced 52-year-old Guy Wayne Lynch to 75 years in prison for the murder of Tia Spearman. Lynch will have to serve at least 30 years before becoming parole eligible.
Article continues below advertisement
On July 15, 2017, hog trappers found remains near Alma, Texas, according to the Ellis County District Attorney's Office. Police worked to identify the remains and learned Spearman's family reported her missing. They had not heard from her since June 11, 2017.
Her family believed she was living in North Texas when she went missing, according to prosecutors.
In August 2017, medical experts identified the remains as Spearman. They also said she was shot twice in the head and the gun was likely against her skull when fired.
Article continues below advertisement
Spearman dated and lived with Lynch in Aubrey, Texas, when she went missing, according to prosecutors. Investigators spoke to Lynch's sons who lived with them, and an adult son testified at trial that he noticed Spearman was gone in June 2017.
The elder Lynch told his son that he killed Spearman by shooting her in the head, according to prosecutors. The two were arguing and Lynch felt Spearman changed personalities and he felt threatened by her.
Article continues below advertisement
After killing Spearman, Lynch drove to a bridge and threw the murder weapon into the water, the son testified and prosecutors noted.
Police found Spearman's DNA in Lynch's truck. In mid-June, Lynch's phone was tracked to a cellphone tower about two-and-a-half miles from where Spearman's remains were found.
Lynch, who served more than 20 years in the Army, testified at trial and said when he was dating Spearman, he was living a "life of sin," according to prosecutors. That included being sexually promiscuous and selling marijuana. Lynch had also served as president of a criminal motorcycle gang.
Article continues below advertisement
Lynch believed he was seeing demons in June 2018 and thought a demon had possessed both his and Spearman's bodies, prosecutors noted.
The two were driving on I-45 when the demons appeared, Lynch claimed. He got scared, pulled out a gun and fired one shot into her head. He was still afraid, so he claimed to keep driving to get any demons out of the truck.
Article continues below advertisement
As Spearman lay on the ground later, Lynch fired another shot into the back of her head, got in the truck and drove away, prosecutors noted.
Lynch said he kept seeing demons over the next few days and decided to kill himself, prosecutors stated. But he had an awaking, accepted Christ into his heart and was now on the correct path in life.
Lynch denied the murder and claimed, "unknown forces made him pull the trigger."
Article continues below advertisement
While saying he was changed in Christ, prosecutors said he never tried to tell Spearman's family or the police about what happened. Lynch also threw away her clothing and cell phone.
The case was delayed almost five years because of the COVID-19 pandemic and disruptions in the judicial system, prosecutors said.
"The pandemic could not delay justice indefinitely. Ellis County citizens have confirmed again, today, that the violent exploitation of the defenseless will not be tolerated here," District Attorney Ann Montgomery said.
Become a Front Page Detective
Sign up to receive breaking
Front Page Detectives
news and exclusive investigations.
More Stories