She Manipulated Her Former High School Boyfriend To Kill Her Husband. The Judge Called Her 'Pure Evil.'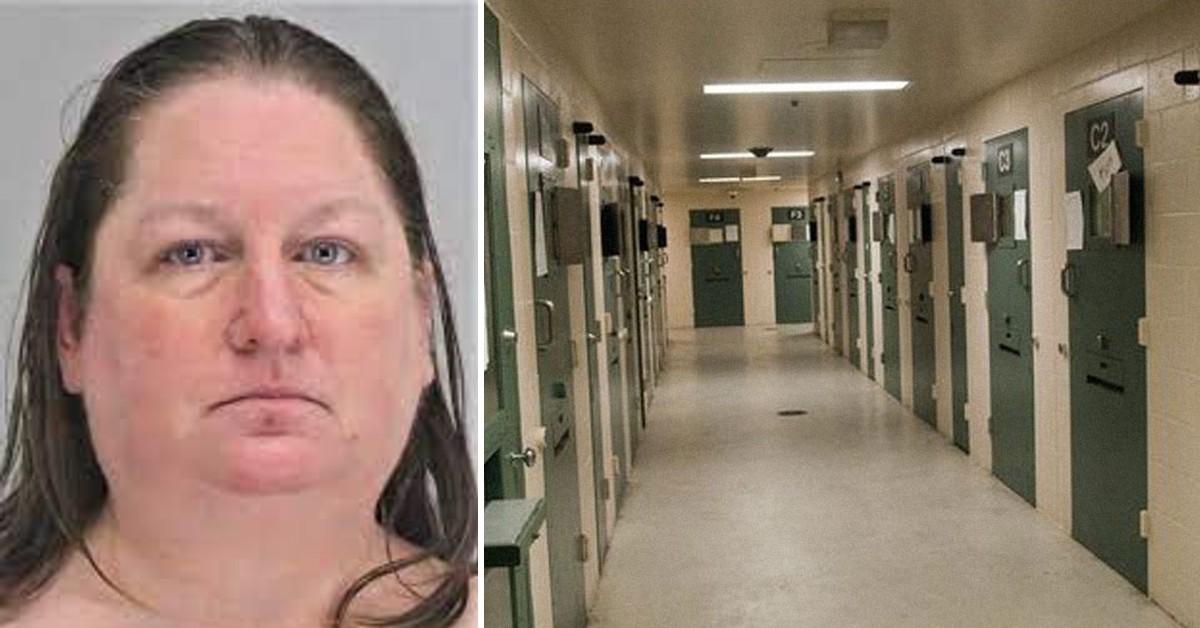 A Texas woman orchestrated the death of her husband by manipulating her former high school boyfriend.
Now, she will never walk free again.
Article continues below advertisement
Recently, U.S. District Court Judge Jane J. Boyle handed Jennifer Lynne Faith, 49, a life term in federal prison for the shooting death of her husband, Jamie Faith. In a bid to avoid the death penalty, Jennifer Faith pleaded guilty to murder-for-hire and interstate commerce in the commission of a murder-for-hire.
On Oct. 9, 2020, the Faiths had been walking their dog outside their Texas home when Jamie Faith was shot seven times in the back. As authorities scrambled to find the killer, the incident garnered a lot of media attention. Hence, Jennifer Faith appealed to the public for help finding her husband's killer.
Article continues below advertisement
"I turned around and I just saw this person shoot and shoot. I couldn't believe – I didn't know him. Like, why? A lot of shots, five, six, maybe, I feel like. And he just kept going, and I'm like, stop it!," said the defendant during her initial interview with Dallas Police investigators, according to the U.S. Department of Justice.
"And then I saw the person turn and like, just, dark eyes, coming toward me. And so I started – I yelled no, and I started to run. And he tackled me to the ground. He was trying to attack me the whole time I was screaming."
In contrast, investigators discovered Jennifer Faith had been in a relationship with her former high school boyfriend, Darrin Rupez Lopez, 49, for seven months. Over time, she used fake email accounts pretending to be her husband and stock images of injuries to convince the former U.S. Army veteran she was a victim of violent domestic abuse.
Article continues below advertisement
During the defendant's initial interview, she told authorities the shooter, who was unknown to her, fled the scene in a black Nissan pickup truck that had a Texas Rangers sticker on the back window.
However, authorities recovered Jennifer Faith's text messages to Lopez instructing him to remove the sticker just two days after a media interview reiterating the same story.
"I woke up in a little bit of a panic….something is eating away at me telling me you need to take the sticker out of the back window the truck," wrote Jennifer Faith in a text message, reported WFAA.
Article continues below advertisement
At the time of Lopez's arrest, investigators found the murder weapon at his residence. In addition, they discovered Jennifer Faith sent money and two new credit cards, which she paid off with the money raised by well-wishers through the GoFundMe platform.
Jennifer Faith also admitted to initiating a $629,000 insurance settlement claim from her husband's former employer American Airlines Technology. Further text messages between the duo showed they planned to use the money to apply for a residence in Tennessee.
Lopez had suffered a traumatic brain injury while serving during the Iraq war. He pleaded not guilty and is awaiting trial.
Boyle called the defendant "pure evil" and ordered her to pay her late husband's family $6,500 for burial expenses incurred and a $250,000 fine.
Become a Front Page Detective
Sign up to receive breaking
Front Page Detectives
news and exclusive investigations.
More Stories