Texas woman allegedly used fake Gmail accounts to lure her boyfriend into killing her husband: Feds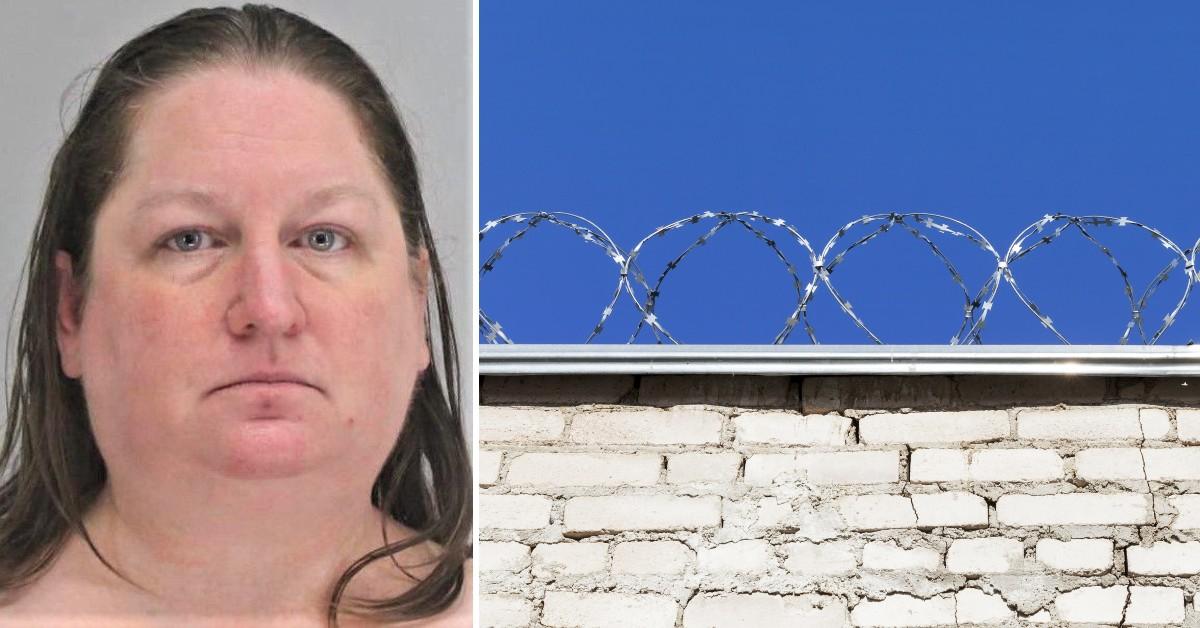 A Texas woman is accused of orchestrating her husband's murder by falsely convincing her boyfriend she was the victim of physical and sexual abuse, federal prosecutors said.
Article continues below advertisement
Jennifer Lynne Faith, 49, was charged on Sept. 28 with use of interstate commerce in the commission of murder-for-hire. She previously pleaded not guilty to an obstruction of justice charge.
On Oct. 9, 2020, Darrin Ruben Lopez, 49, allegedly fatally shot Faith's husband, Jamie Faith, in front of his home in Dallas, Texas, according to prosecutors. Lopez pleaded not guilty to a state charge of murder and a federal gun crime charge.
According to an indictment, in the months before her husband's death, Jennifer Faith allegedly set up a fake Gmail account, assumed her husband's identity and emailed her boyfriend, Lopez, throughout the spring and summer of 2020 to taunt Lopez with untrue details of extreme physical and sexual abuse — accounts of which investigators later found no evidence to support. Faith also sent Lopez fake photos that purported to show the abuse.
Article continues below advertisement
"Ms. Faith's alleged murder-for-hire scheme was depraved and calculated. She preyed on her boyfriend's protective instinct and his pocketbook in order to convince him to execute her husband," Acting U.S. Attorney Prerak Shah said.
According to the indictment, Faith, posing as her husband, emailed Lopez on April 10, 2020: "I am telling you to stay away from my family."
On May 9, she allegedly sent photos of bogus injuries and wrote: "Enjoy knowing you can't do a [expletive] thing about it."
Article continues below advertisement
Four days later, Faith allegedly set up a second Gmail account, and, posing as her friend, emailed Lopez multiple times.
The day she created the second account, she wrote: "Jamie slapped Jen … then he sent the pic of him choking her" and "I am asking if you are willing to get involved and help Jen get out of this situation."
In another, Faith allegedly emailed Lopez: "Jamie is abusing Jen today. Any ideas how we can help her?"
On May 20, Lopez allegedly responded to the email, writing: "I know I won't feel better about her situation until she is out of the house away from him or she lets me put a bullet in Jamie's head."
Article continues below advertisement
On Oct. 8, 2020, prosecutors said, Lopez allegedly drove from Cumberland Furnace, Tennessee, where he lived, to Jamie and Jennifer Faith's home in Dallas. Early in the morning of Oct. 9, the couple left their house to walk their dog. Lopez, prosecutors alleged, ambushed Jamie Faith and fatally shot him from behind seven times, including in the head, torso and groin. Lopez then allegedly fled the scene in his pickup truck.
In the months that followed, Faith allegedly withdrew nearly $60,000 from a GoFundMe set up after her husband's murder to pay for purchases on credit cards, including airline tickets for Lopez and his daughters, and she began a life insurance claim to get over $600,000 in death benefits in connection to her husband's passing, prosecutors said.
On Jan. 11, 2021, Law enforcement agents arrested Lopez in Tennessee. According to prosecutors, the weapon used to allegedly kill Jamie Faith, a .45 caliber handgun, was recovered in Lopez's home with blood on it.
Article continues below advertisement
After Lopez's arrest, prosecutors said, Faith allegedly transferred $118,000 to a third party's bank account and relayed a message to Lopez via a third party, telling him: "I've just needed to be cautious because every communication is being monitored. Please tell him ASAP that I will always be his."
Lopez then sent back a message from custody via the party, telling Faith: "Please stay strong for US. Your knight always."
Article continues below advertisement
If found guilty of the murder-for-hire charge, Faith faces a sentence of up to life behind bars and may be subject to the death penalty, prosecutors said.
Lopez could receive a sentence of up to 10 years in federal prison on the firearm charge and up to life in a state penitentiary on the Dallas County murder charge.
"Jamie Faith's brutal murder was a tragedy. His death has been a double blow to his family and friends, who had just begun to absorb the news of his murder when they were confronted with evidence of his wife's alleged involvement," Acting U.S. Attorney Shah said. "We are committed to getting justice for Jamie – and to holding both Ms. Faith and Mr. Lopez accountable for their alleged crimes."
Become a Front Page Detective
Sign up to receive breaking
Front Page Detectives
news and exclusive investigations.
More Stories