He murdered a woman, then violated the corpse. Now, he'll head to prison for decades.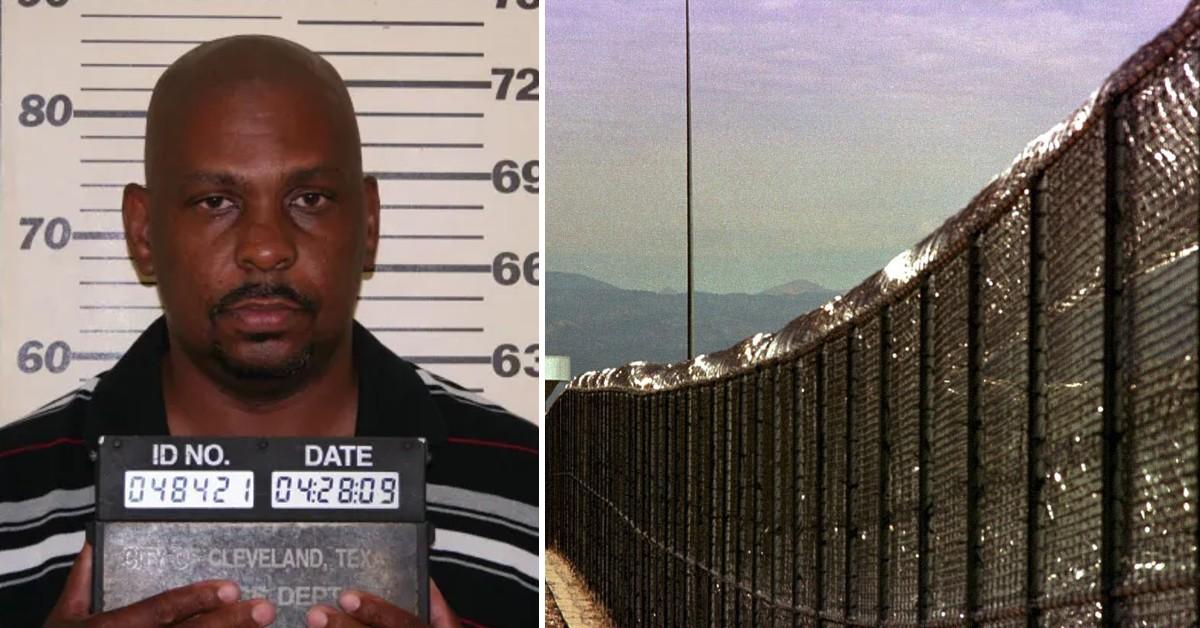 A Cleveland, Texas, man strangled his girlfriend after an argument, then sexually violated her corpse. Now, he will remain behind bars for the next five decades.
Article continues below advertisement
75th State District Judge Mark Morefield sentenced Gerard Dante Simmons to 50 years in prison for the strangulation death of Latasha Green. Simmons pleaded guilty on Sep. 16 after admitting to the murder of the 36-year-old mother of five.
The 33-year-old defendant was known to law enforcement as a notorious criminal gang, Bounty Hunters Blood member, and a violent drug dealer.
"He has a reputation for violent behavior. I believe he is a troubled person. He committed a lot of assaults. I believe he is a danger to the community," said Capt. Scott Felts of the Cleveland Police Department, according to Bluebonnet News.
Article continues below advertisement
According to prosecutors, in August 2016, Green's daughter, now 13 years old, testified she heard her mother argue with the defendant. Later, she woke up to the sound of someone choking in her mom's bedroom. She saw Simmons holding a pillow with both hands, standing next to Green's body wrapped up with the bed linens. Unbeknown to her, she had assumed no foul play and went back to sleep.
A few hours later, the child heard the screen door of the house opening, followed by the car's sound. Hence, she figured the couple was headed out and thought nothing of it. However, panic broke out the next day after Green never returned home and her family reported her missing.
Article continues below advertisement
Authorities received a tip of Simmon's admission of killing Green and dumping her body. In the hopes the victim was still alive, Cleveland police moved into quick action to search for Green. However, her body was later found at the wooded area along Wells Cemetery Road off of FM 1010.
Both the victim's daughter and the defendant's sister, Olympia, described the couple's tumultuous relationship over the years as toxic.
Article continues below advertisement
Simmon's defense lawyer Dan Bradley with the help of Dr. Mohammed Khalid Hamza, a professor of clinical mental counseling, told the court the defendant suffered from a couple of psychological disorders. Hamza testified Simmons was diagnosed with Borderline Personality Disorder, Induced Psychotic Disorder and Mood Disorder. He also added the defendant has substance dependence abuse supported by Green.
In a rebuttal, Liberty County Assistant District Attorney Mark Boemio told the court the defendant had been in a position to seek help but stubbornly refused. He also described the defendant's drug dependence as an issue of choice, and blaming the victim was unacceptable.
"I would be able to accept this if she had passed from her sickness but not this, not a cold-blooded murderer to dump her off like she was a piece of trash. Her friends [and] family, and especially her children, love her with everything in us," said Green's cousin who asked not to be named, according to the Houston Chronicle.
After the defendant was sentenced, some of Green's family and friends busted into applause, while others cried.
Become a Front Page Detective
Sign up to receive breaking
Front Page Detectives
news and exclusive investigations.
More Stories