The ranch from Hell: The story of a Texas family and how they escaped severe punishment for torture.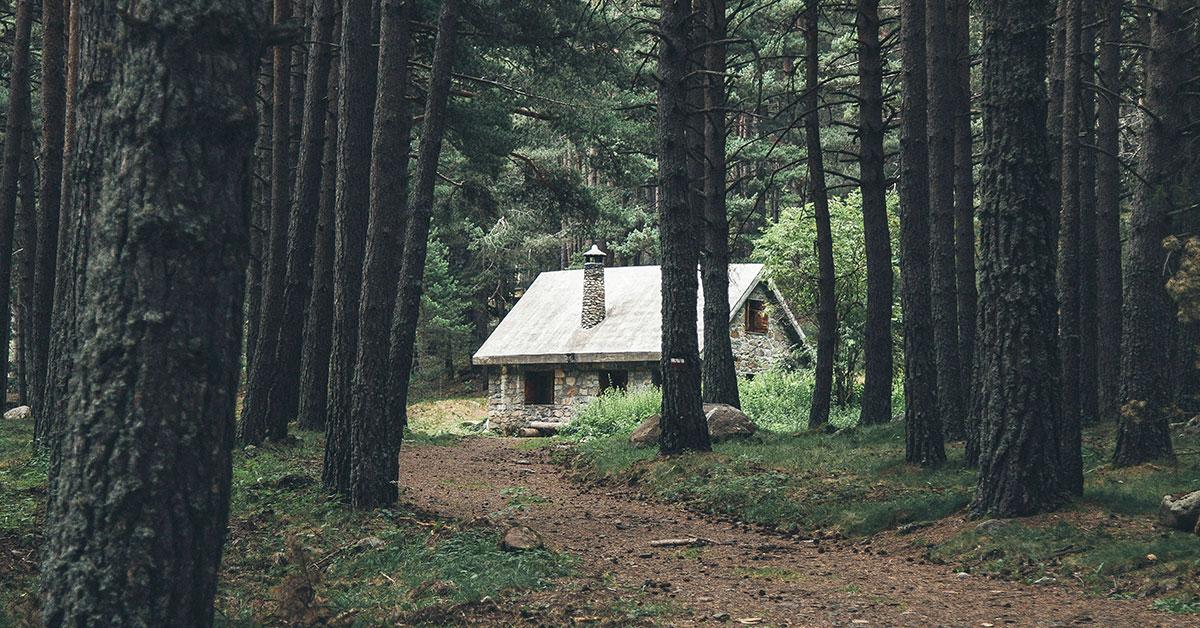 Anthony Bates was a one-eyed drifter who hailed from Alabama. At 32 years old, he found himself accepting a job in the Texas hill country, not far from the town of Kerrville. Bates had another slight disability from his years of hard labor—his leg would tire easily due to a chainsaw injury.
Bates was hitchhiking through the vast open spaces of west Texas when he was lucky enough to get a ride — and a job offer.
Article continues below advertisement
The work was hard, but he was used to manual labor. A family had a 3,500-acre ranch where they manufactured wooden key chains, and they needed help for chores and whatever else they directed Bates to do.
He would die within months on a dirty floor in the barn, his screams forever captured on audiotape.
Article continues below advertisement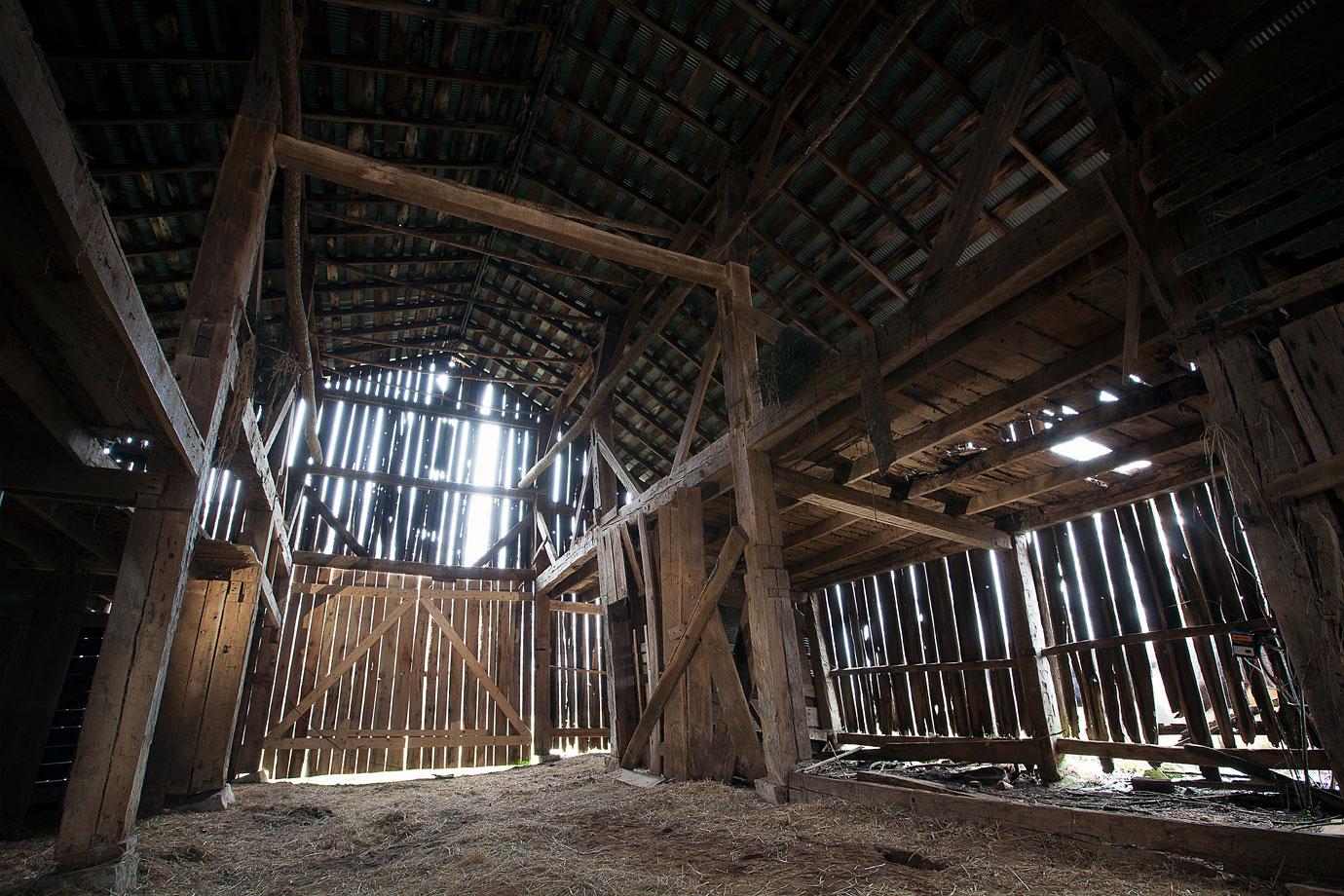 The recovered tape wasn't the only one. Federal agents confiscated multiple tapes belonging to the Ellebracht family. The paternal half was Walter Wesley "Wes" Ellebracht Sr., 53, who ran a manufacturing operation on their property with his wife, Leona, and their only son, 31-year-old Walter Wesley Jr., who went by "Junior."
Article continues below advertisement
In the hardscrabble west, ranchers had to pull a living from the soil and hope the weather cooperated. But this ranch wasn't any old-timey operation, and the drifters weren't a handful of depression-era hobos. In the 1970s and 80s, the Ellebracht's recruited the men knowing they wouldn't be missed, and wouldn't be believed. They needed labor to keep their key-chain factory going.
Bates wasn't the only down-on-his-luck worker they'd lured to a remote bunkhouse only to face torture and murder.
The Ellebracht family and their foreman, Carl Robert Caldwell, went to trial in 1984 accused of running a sadistic ranch where drifters met their end. Their capture is told through variousmedia reports and their arrests were mainly because one man was lucky enough to escape.
Article continues below advertisement
THE HORROR IN MOUNTAIN HOME
Mountain Home, Texas, is nearly as isolated today as it was in 1984. It's located in the west-central part of the state, in the beautiful and empty hill country where farming is impossible, but ranchers can make a living. The land isn't suitable because topsoil is shallow, as the area is laced with karst and rock just under the surface.
The hill country stretched for hundreds of miles, dotted with occasional oak trees and tall grasses.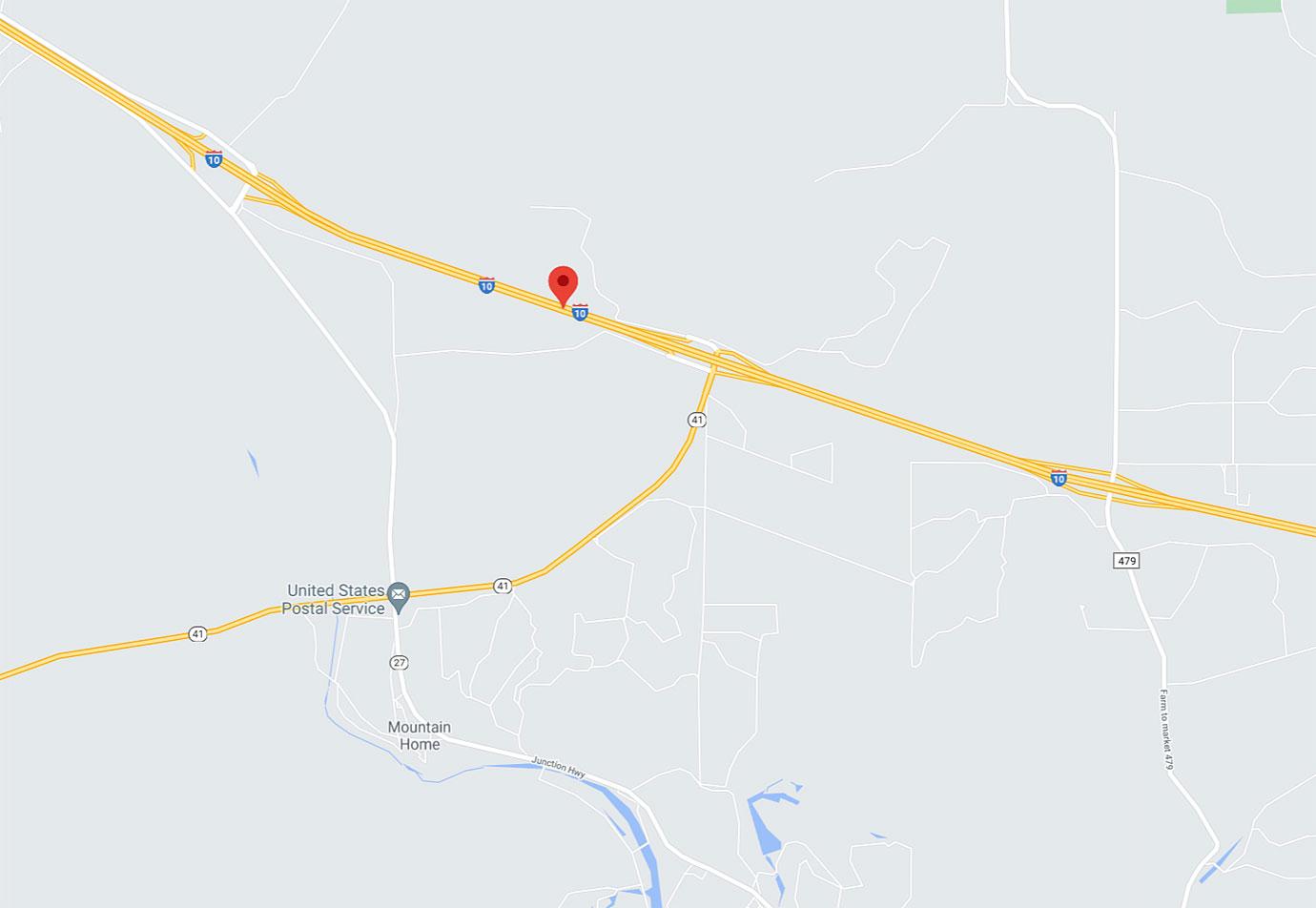 Article continues below advertisement
But the Ellebracht's didn't produce cattle or, like many ranchers, offer their land for deer hunting. They fashioned key chains, and they needed workers. Their pool of cheap labor in the surrounding area was small, so they found crews from nearby I-10. Wesley Sr. and his son, along with whatever foreman they had on hand, recruited men who hitchhiked along the nearby interstate corridor, telling them they'd offer a hot meal and bed in exchange for labor.
Getting workers was a breeze, and once they'd transported the hapless hitchhikers to the ranch, their new employees found it impossible to leave. The new workers often stayed because they had no way out and had no one to contact or believed conditions might improve.
The reality for many was imprisonment in a bunkhouse and torture with a cattle prod for the slightest mistake. The worst infraction was being unable to work, a fate that befell Bates.
Article continues below advertisement
When a huge posse of law enforcement from federal, state and local jurisdictions raided the ranch on April 6, 1984, the Ellebrachts denied wrongdoing. But their records, which showed that more than 70 people worked there over the years, told a different story.
The family would have continued taking men and women from I-10 had authorities not shut down the operation. Lawmen sifted through a cache of weapons and tapes, looking over the ranch for evidence to support the story of their key witness — Travis Boyd.
Article continues below advertisement
THE SURVIVORS
Boyd was the one who got away, fleeing after he realized he was trapped on the isolated homestead. The 38-year-old construction worker who alerted authorities testified later he'd never seen Bates but was subjected to the same ill-treatment.
Boyd arrived at the ranch after hitchhiking, but he wasn't the only traveler picked up by Wes and Junior that day. Once they got to the ranch, Boyd decided to only stay the night. When he started to walk away the next morning, he was accosted with ranch hands carrying rifles. He was told he wasn't going anywhere, then chained up along with two other men.
Article continues below advertisement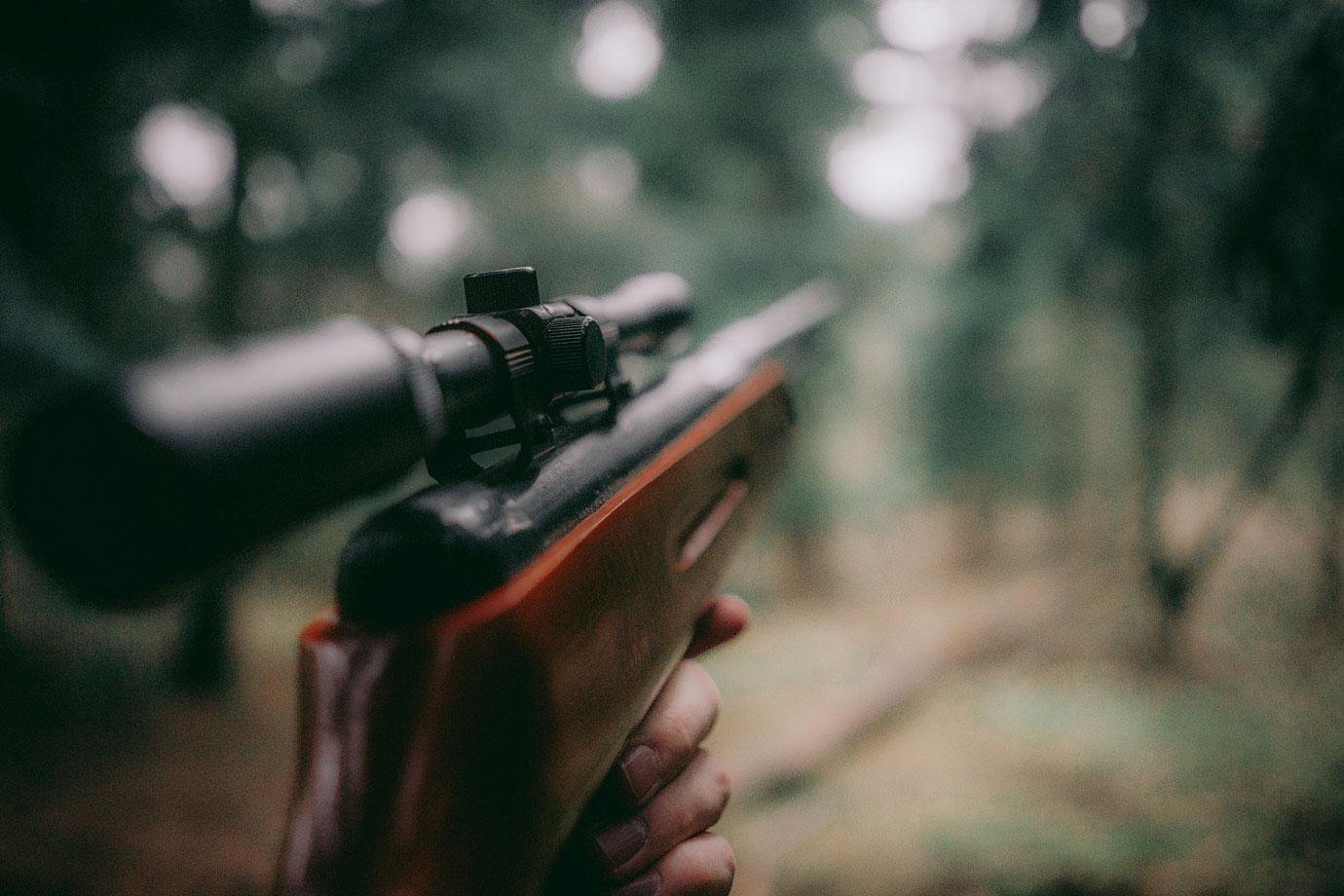 According to the New York Times, Boyd was informed they'd be "digging their own graves" that day. Shortly thereafter, the three men were forced at gunpoint to dig ditches, during which they were randomly shocked with cattle prods. Boyd last remembered a knife held to his throat before he lost consciousness.
Authorities believed him, and they mobilized to rescue five men and one woman from the ranch, strewn with 55-gallon drums and trash.
Article continues below advertisement
The voice of Bates was heard on two tapes recovered from the ranch during the raid. On the tape, Bates could be heard pleading with someone named Robert to stop. According to My San Antonio News, the cattle prod was a common battery-powered model called a Hotshot that produced 4,000 volts of electricity.
Mark Allen Hamilton, a former ranch foreman, testified about how the Ellebracht's liberally used the cattle prod for both discipline and torture. According to UPI.com, Hamilton stated he observed other victims being forced to use the cattle prod on each other. In the case of Bates, who couldn't work, Hamilton witnessed the man being electrocuted up to 30 times, including strikes to his tongue and genitals.
Article continues below advertisement
The torture sessions would last up to two hours and were usually supervised or carried out by Junior. His wife, Joyce, was known for taking potshots at rocks and bottles she placed near the men and enjoyed seeing how close she could come to shooting the workers.
Hamilton, along with four other witnesses who gave depositions, noted Bates died from the prolonged torture on a dirty floor in the barn.
THE HIGH-PRICED ATTORNEY
The state had copious evidence incriminating Wes, Junior, and the ranch foreman, Carl.
Despite the fact that the Ellebracht family was known to go barefoot even when in town, according to My San Antonio News, they were sophisticated enough to know they were fighting for their lives, and put their ranch up as collateral. They hired the best attorney money could buy, and hired Richard "Racehorse"Haynes
Article continues below advertisement
The prosecution presented their findings: 18-audiotapes proving the torture sessions had occurred, five eyewitness depositions and forensic evidence, including human bone chards found on the property. Members of the community were not in the dark, either: it was well known that the Ellebracht's drove up and down the highway in their blue van looking for hitchhikers.
Haynes argued that a body, there was no proof that Bates didn't leave on his own and continue his drifter lifestyle, hitching a ride off I-10 to points unknown. And even if the man died there, there was no direct evidence he was tortured to death.
Haynes was a big name who showed up at the Kerrville County Courthouse every day driving a bright yellow Rolls Royce. He played on beliefs in the community that even though the Ellebracht's were odd, they didn't seem evil.
Article continues below advertisement
A DOZEN INDICTMENTS, LITTLE PRISON TIME
The atrocities reported by survivors of the slave ranch were numerous, yet Hayne's pulled off another brilliant victory. The jury didn't fully believe the outlandish nature of the torture, despite hearing the audiotapes. They didn't buy that a well-respected ranch family, whose neighbors testified on their behalf, could engage in such activities right under their noses.
And the victims were unsavory types whose testimony was suspect.
When several survivor-witnesses reported they slept in the dirt, lived in extreme heat and cold, and were chained up at night, the statements had minimal impact on the jury. Victims reported they weren't allowed to leave, and violence was a normal course of everyday life.
Article continues below advertisement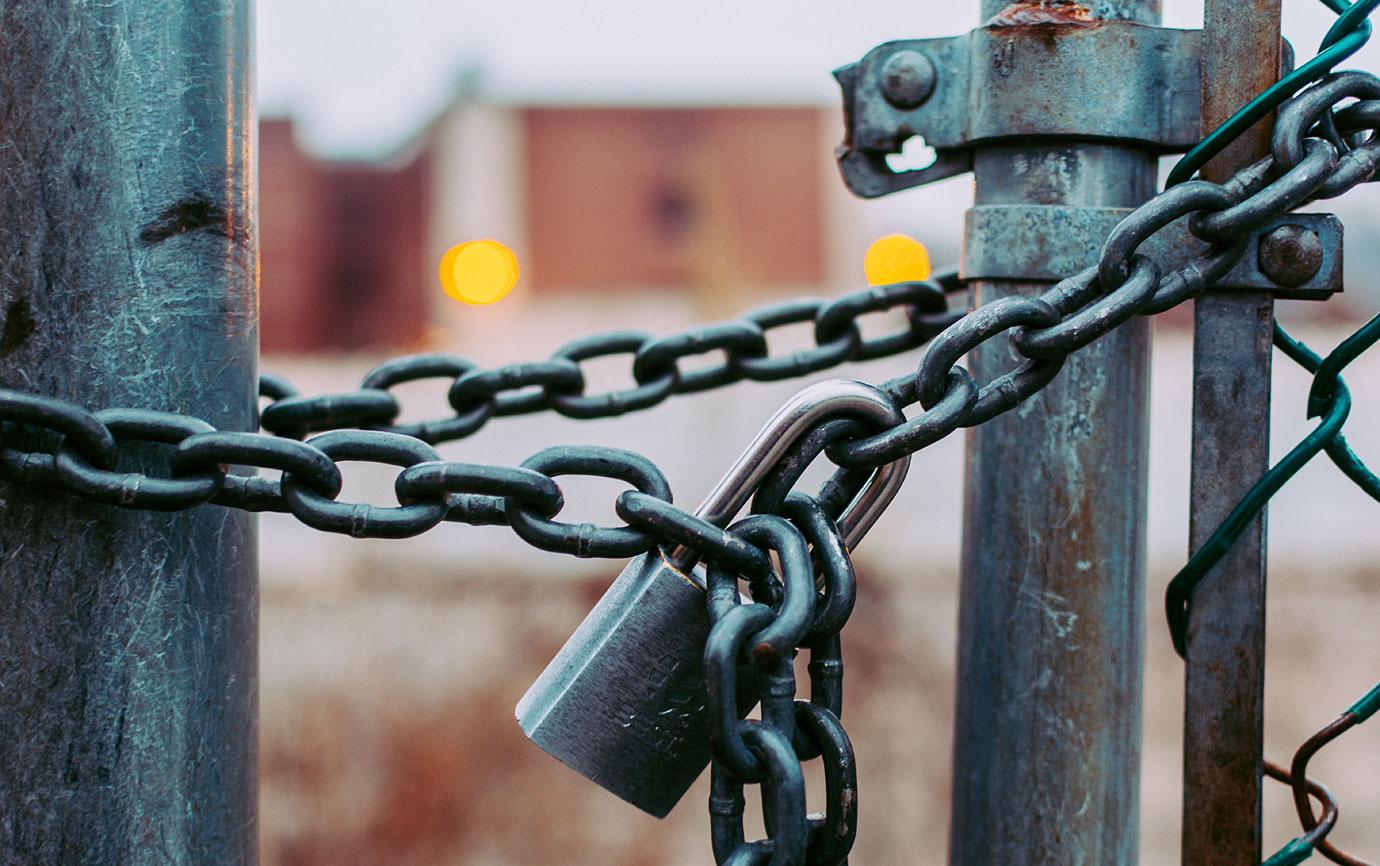 The ranch foreman, Caldwell, reported that torture did go on but claimed it was because the other workers hated Bates for being unable to do his fair share. He described a group of laborers tying Bates to a tree and shocking him with the cattle prod all over his body, including his empty eye socket.
Article continues below advertisement
Caldwell went on to report in a 20-page confession to the FBI that after Bates died, weakened by weeks of regular torture sessions, he and another worker burned his body in a homemade funeral pyre while playing the Johnny Cash hit "Ring of Fire." They deposited the few bones that didn't burn, along with the ashes, into two 55-gallon drums.
Shortly thereafter, Wes Ellebracht let Caldwell go, taking him to a nearby truck stop and giving him $20.
The charges were initially murder and aggravated kidnapping, but the defendants ended up with light sentences after being convicted of conspiracy to commit aggravated kidnapping.
Wes Sr. received probation. His son, Junior, received 15 years in prison, but served less than 10 years. Caldwell, the foreman, got the same but only served four years, becoming a free man in 1988. Among the six people arrested and charged, only family members served prison time.
Article continues below advertisement
NAMELESS, RUDDERLESS VICTIMS
The feds pulled a mountain of incriminating evidence from the Ellebracht ranch, including the audiotapes, witnesses, human remains and various weapons. In addition to the cattle prod, they found various guns, machetes, and axe, knives, chains and padlocks.
Business papers located on the scene revealed records verifying that dozens of men, and some women, had worked on the ranch over the years.
Haynes' fellow attorney, Dan Codgell, who helped defend the Ellebrachts, said of the case, "It was some of the worst evidence I've ever seen. I totally thought we were screwed. This was the craziest case…but these were drifters, and they were seen as less entitled to the benefits than the rest of us are."
Article continues below advertisement
According to My San Antonio News, Bates's mother pursued a separate, civil lawsuit against the Ellebracht family. She won, receiving nearly half the ranch, about 1,300 acres, which was then valued at $1.7 million.
The state of Texas now owns the sprawling former ranch that once enslaved unwitting laborers. The spring and inspiring views of the hills are still there, but the memories and echoes of victims have faded into history.
Become a Front Page Detective
Sign up to receive breaking
Front Page Detectives
news and exclusive investigations.
More Stories