'They Killed My Baby': Texas Teenagers Accused Of Murdering Man, Stealing His Phone In Botched Robbery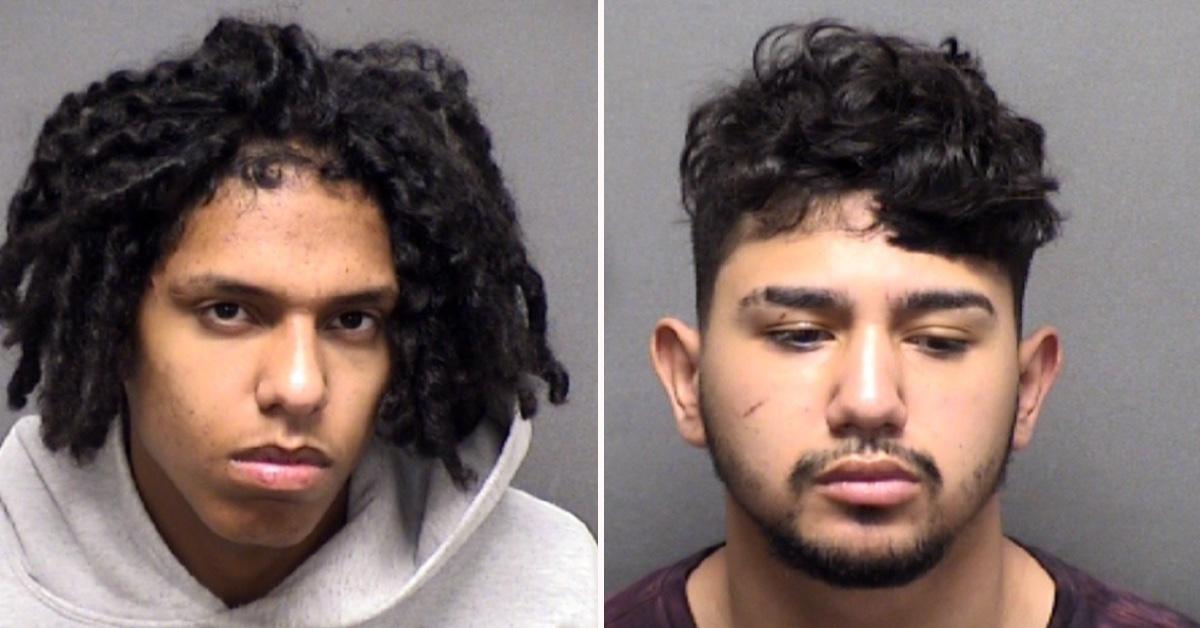 Two Texas teenagers are facing capital murder charges in connection to the slaying of a nursing student whose phone was stolen during a robbery gone wrong, authorities said.
Officers arrested Derrick Sentmore, 17, on March 29, and took Kevin Jovanny Luna, 18, into custody the following day for the fatal shooting of 27-year-old Patrick Zavala last winter, according to the San Antonio Police Department.
Article continues below advertisement
On Jan. 3, the two suspects allegedly got into Zavala's truck and "there was some type of altercation that occurred inside the vehicle because the suspects allegedly attempted to rob the victim," police spokeswoman Jennifer Rodriguez said.
Zavala was fatally shot, and, according to police, surveillance video allegedly shows two males flee the vehicle after it crashed into a concrete wall, according to police.
An arrest affidavit obtained by KSAT-TV shows detectives used the surveillance video footage as well as fingerprints, social media messages and the victim's stolen phone to identify one of the teenagers as a suspect in the case.
Article continues below advertisement
The affidavit states one male can be heard on video audio saying he left something in the truck. Luna's fingerprints, Rodriguez said, were found on the items and other prints were lifted from a fence near the scene.
Investigators searched Luna's social media accounts and found statements he allegedly made about shooting a man when the situation "went wrong," police said, noting they did not know who pulled the trigger.
Data from Zavala's stolen phone showed the device allegedly pinged on Jan. 3 in an apartment where Luna was known to be at around the time, according to police.
The affidavit states investigators identified the second suspect, Sentmore, after someone told cops the teen could have been involved in the incident.
Article continues below advertisement
"I mean, you didn't do nothing but take his life and his phone," the victim's best friend, Isabel Aldaba, said of the crime. "Nothing came out of it. Nothing."
Olga Paulino pleaded for gun control in the wake of her son's death. "They killed my baby," she said. "And who is going to give him back to me? Nobody."
After his arrest, Luna told reporters he was innocent of the accusations against him.