The Mob Unmasked! 'Joe Cargo' Valachi First Made Mobster to Rat Out Infamous La Cosa Nostra (FPD CASE VAULT)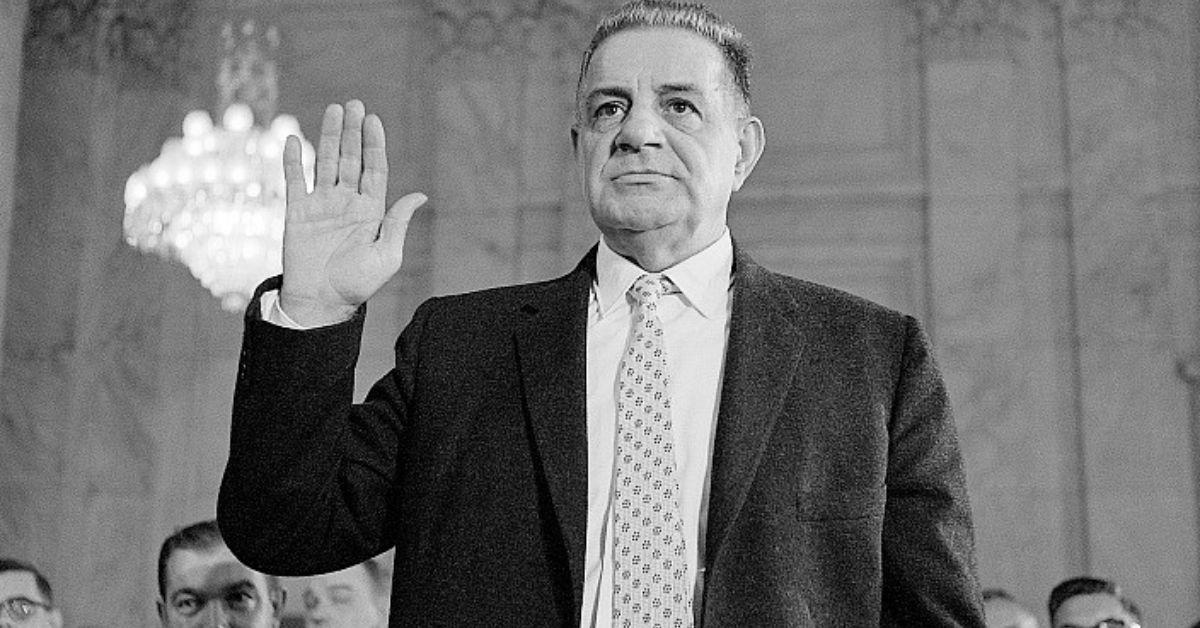 Joseph Valachi came along at the right time for lawmen and the wrong time for the Mob.
"Joe Cargo" killed people for mobster Vito Genovese, and when he turned informer in 1963, he became the first-made Mafia member to squeal. Testifying at the congressional "McClellan Hearings," Valachi gave Americans their first look inside La Cosa Nostra.
Article continues below advertisement
Then-Attorney General Robert Kennedy, gangland's greatest enemy in Washington, hailed Valachi's televised testimony as "the biggest single intelligence breakthrough yet in combating organized crime and racketeering in the United States."
When Valachi broke "omerta," the Mafia's sacred code of silence, in exchange for a lesser sentence on a murder rap, America learned how Mafia members were "made" in a secret ritual after killing for their boss.
As Americans were glued to their TVs, he revealed how there was a "Commission" of five Mafia families in New York, which moderated Mob disputes nationwide. He disclosed how the Mafia families were a well-organized empire of evil, with soldiers on the bottom to caporegimes (lieutenants) in the middle and consiglieres as advisers to the dons.
THE FIRST MAFIA RAT
Thanks to The Godfather movies, the Mafia's structure is now common knowledge to most Americans, but Valachi's testimony was a big deal. The first Mafia rat made it necessary for lawmen to admit that they were facing a well-oiled crime corporation governed by rules and regulations.
Valachi also introduced a new expression into the language when asked if the crime families called themselves the Mafia.
"No," Valachi said. "We call it 'Cosa Nostra.' Our Thing."
Article continues below advertisement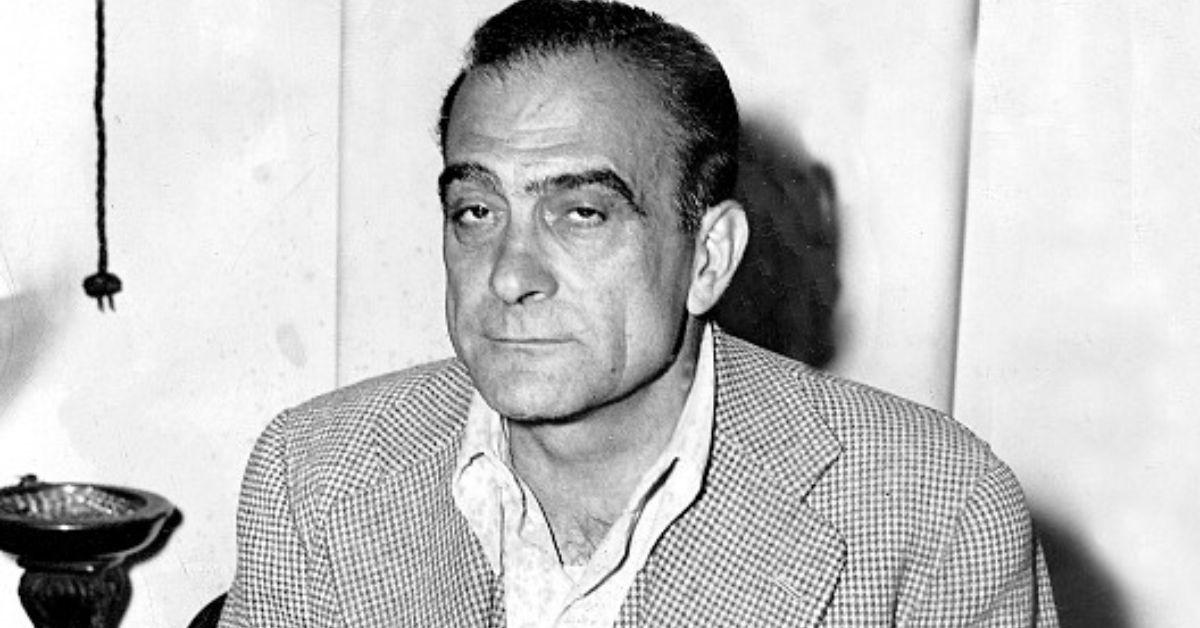 Valachi exposed Mob families in New York City, New Jersey, Buffalo, N.Y., Chicago, Detroit, Tampa, Fla., Boston and Providence, R.I., identifying bosses and senior men in each group. He confirmed there were at least 2,000 "made men" in the Big Apple, and personally identified 289 of the 383 hoodlums that had been profiled by crime-busting investigators.
Over decades, Valachi's testimony - both on and off the record - helped the FBI do significant damage to the Mob. The Cosa Nostra in California has almost completely disappeared. Denver, Kansas City, Mo., Dallas, Cleveland, Pittsburgh, Rochester, N.Y., crews are nonexistent too.
New Orleans, Tampa, Buffalo and New England are shadows of their former selves. The gangs in Detroit, Philadelphia and New Jersey are on their knees.
Never miss a story — sign up for the Front Page Detectives newsletter. Be on the scene the moment news breaks.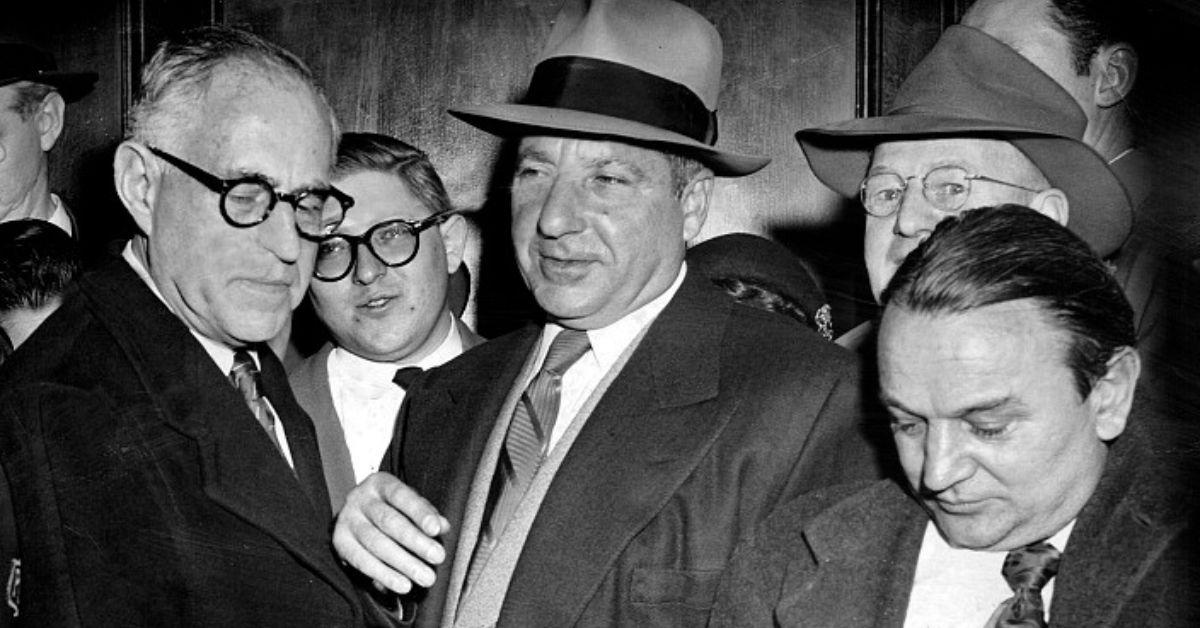 The once-powerful Chicago Syndicate is greatly reduced in numbers and effectiveness. Only in New York does the Mob maintain momentum.
Until Valachi, there had been several bureaucratic attempts to investigate and define just what organized crime was: most notably the congressional Kefauver Committee which roamed the country interviewing gangsters like Frank Costello, who refused to talk. They exposed some political corruption, but never established proof that the Mafia existed.
Joe's shocking disclosures came as the Mob's reign in Las Vegas faded, when reclusive billionaire Howard Hughes decided he wanted to be king of "Sin City" and bought 17 resorts. The syndicate's power was eroding. Genovese put a $100,000 price on the turncoat's head. But it was never collected. Valachi died in 1971 at a federal prison inTexas of a heart attack.
Become a Front Page Detective
Sign up to receive breaking
Front Page Detectives
news and exclusive investigations.
More Stories