ARIZONA COUPLE DISCOVERS 5,000 FENTANYL PILLS STASHED IN THRIFT STORE TOY THEY BOUGHT FOR DAUGHTER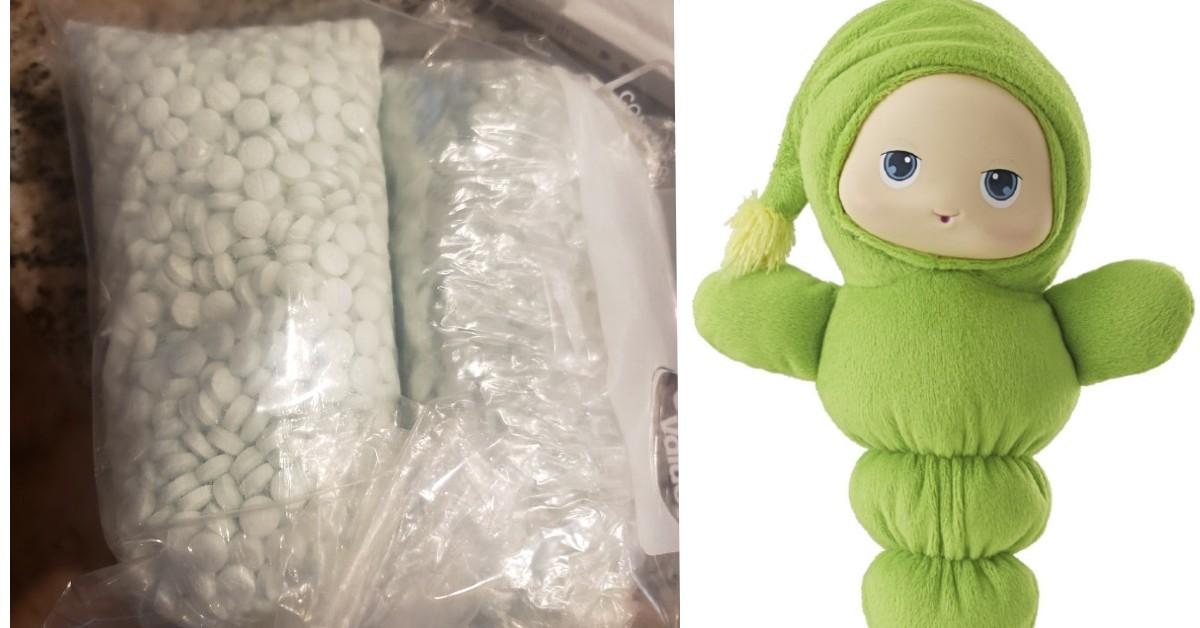 An Arizona couple who purchased for their little girl what appeared to be a harmless toy instead discovered a potentially deadly surprise stuffed inside.
The Phoenix Police Department stated the parents went to an El Mirage thrift store and got a Glo Worm, a toy especially popular in the 1980s which, when squeezed, has a face that lights up.
Article continues below advertisement
After bringing it back to their North Phoenix home, "they cleaned and washed the toy" and opened up its back to put in batteries, police said. "Imagine their surprise when they looked inside and found a sandwich bag with over 5,000 pills believed to be fentanyl."
The concerned parents immediately called law enforcement and handed over the illicit stash.
Phoenix Police Sergeant Mercedes Fortune said the pills had "M-30" engraved on their coatings, but responding officers could not conduct a field test to confirm if they were fentanyl because it's so dangerous, KPHO-TV reported.
Article continues below advertisement
According to the National Institute on Drug Abuse, fentanyl is used to treat severe pain and can be 50 to 100 times more potent than morphine.
"Synthetic opioids, including fentanyl, are now the most common drugs involved in drug overdose deaths in the United States," the government agency notes, explaining the potent substance can be made into "pills that look like other prescription opioids."
In light of the disturbing discovery, the Phoenix Police Department issued an invaluable reminder: "Please inspect all opened and used items for your family's safety."