'Tiger King' Disappearance: The friends speak in REELZ crime tell all documentary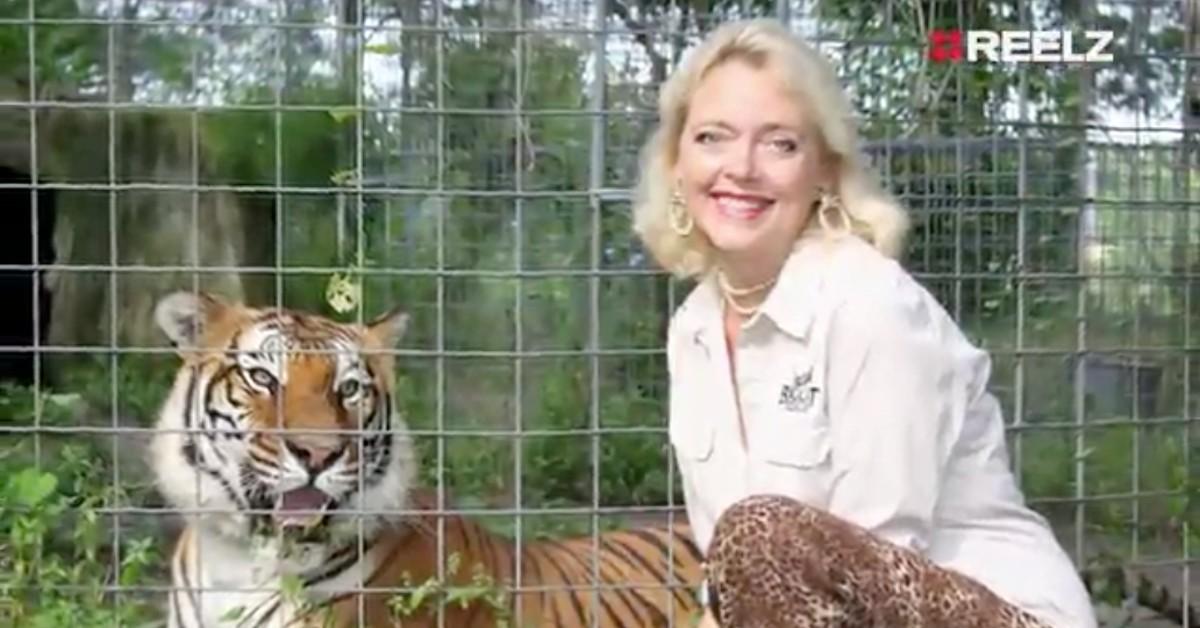 Friends of Don Lewis, a Tampa Florida businessman who disappeared in 1997, speak out for the first time about what they believe happened to Lewis at the hands of his second wife, Carole Baskin.
The friends are set to speak in a new, REELZ True Crime doc that features the "Tiger King" disappearance and Baskin.
Article continues below advertisement
"I hate a frikkin' liar, I still think there has to be more to it than just her, because even if Don would had came there, gave her the papers she started screaming and hollering, cussing each other and at that point either she shot him, she strangled him, she pushed him he hit his head and died—those could all be possibilities," said Vernon Yates, a longtime friend of Lewis whose conversation was filmed for the program.
According to one theory presented in the documentary, Baskin got help to hide her husband's body and stage his disappearance to look like it was a business trip.
"Somebody had to help her get the van to the airport, somebody had to help her cut him up —if he did go through the meat grinder – and I really do believe he did, I think there's two or three people and it only leads back to her," Yates continued.
Article continues below advertisement
Were Lewis's remains fed to his Tigers as ground meat? Who did it and how did the drama begin?
The relationship between Lewis and Baskin was Shakespearian from the start – a chance high-stakes encounter led to a whirlwind affair ending in them divorcing their previous spouses to be together. Then the couple co-founded a wildlife sanctuary called Big Cat Rescue in Tampa, Florida to feed Baskin's love of animals and Lewis' desire for a diverse business portfolio.
But not all was peaceful in paradise – behind closed doors Baskin accused her husband of being a sex addict, and Lewis had a restraining order against his wife for stealing his belongings when he travelled. Things came to a head when Lewis abruptly disappeared on his way to one of his frequent trips to Costa Rica. Their larger-than-life love story became a salacious drama with huge media attention and accusations pointing back to Baskin, some claiming she may have even fed him to tigers to get rid of him. The real question is: Will we ever know what really happened to Lewis, and if Baskin had anything to do with it?
Article continues below advertisement
There is much more on this bizarre missing-person story in"Tiger King Disappearance: The Friends Speak," Sunday, March 27 at 8 ET/PT on REELZ.
Watch REELZ on DIRECTV 238, Dish Network 299, Verizon FiOS 692, AT&T U-verse 1799 and in HD on cable systems and streaming services nationwide. Find REELZ on your local cable or satellite provider at reelz.com/get-reelz/