Crazy crimes connected to the social media platform TikTok, and one time it helped solve a cold case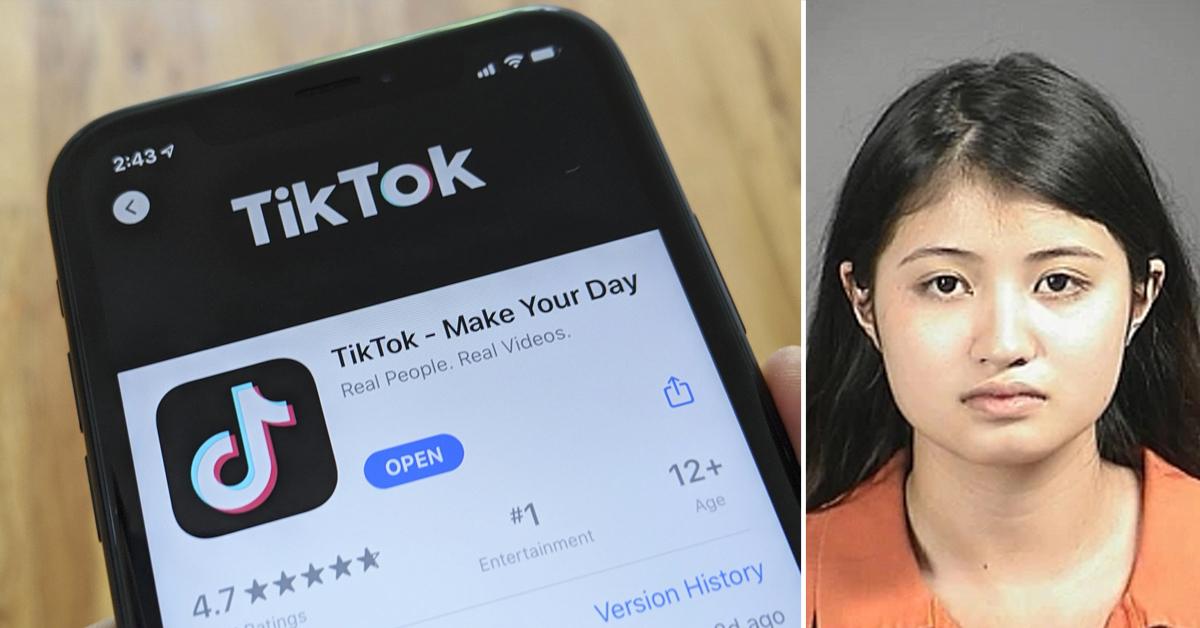 TikTok has become a popular video platform in which its users upload millions of videos each day of dancing, lip-syncing, comedy skits and much more. Despite the lightheartedness of the app, some TikTokers have used the app to post disturbing content; others posted "normal" videos but were later discovered to have committed vicious crimes.
The social media platform has become a hotbed for terror, but in one case, it even helped bring a dangerous person to justice.
Article continues below advertisement
ZACHARY LATHAM
Problems began to arise between 18-year-old Zachary Latham and his neighbor, William T. Durham Sr., after Durham's wife, Catherine, complained about Latham's reckless driving in their New Jersey neighborhood. Latham was an avid TikTok user, even documenting the incident and taunting the Durham family with several other videos.
The fights between Latham and Durham Sr. came to a fatal end on May 4, 2020. According to NJ.com, a brutal battle between the Durham family and Latham and his friends ensued after Durham Sr. and his son visited Latham's property to address his behavior. Latham allegedly exited his home with a stun gun and multiple knives, which he used to stab Durham Sr. numerous times. The extent of Durham's injuries led to his death hours later at the hospital.
Latham's wife allegedly filmed the attack on her cellphone, which Latham hoped to gain TikTok fame.
Article continues below advertisement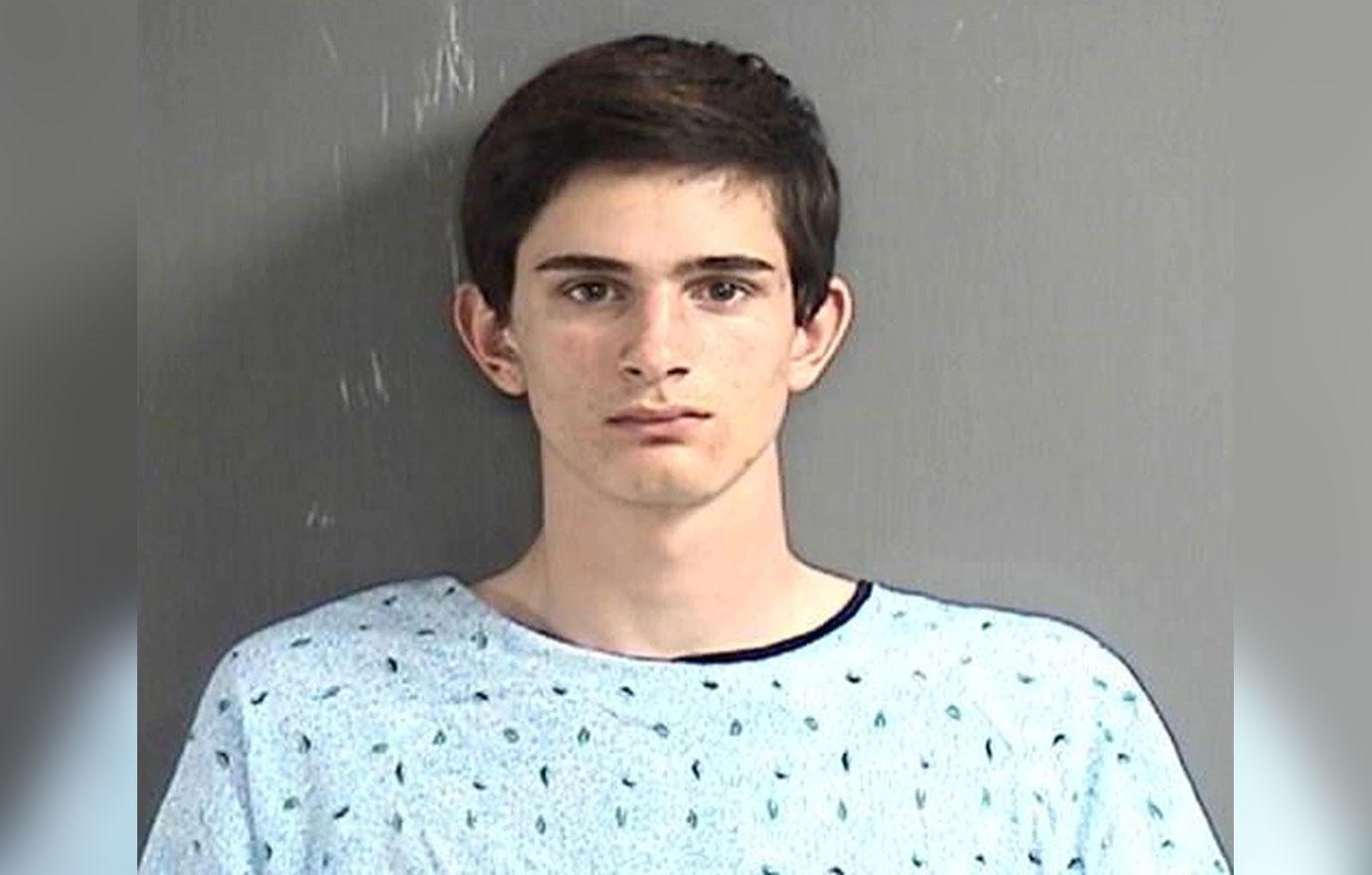 Police arrested and charged Latham with first-degree murder, two counts of second-degree aggravated assault, and additional weapons charges. Durham's wife and two sons also received charges relating to trespassing and assault. Latham claims that he used self-defense to protect himself from Durham Sr. and his sons.
Article continues below advertisement
Latham received a release from a Superior Court judge until his trial, but he is back in jail after his recent arrest for allegedly threatening a motorist.
Latham continued to speak on his case with a new TikTok account, but authorities quickly shut it down.
MICHAEL LEE DUDLEY
While recording a TikTok, a group of teens discovered a black suitcase washed up on the coast of Duwamish Head, West Seattle, Washington on June 19, 2020. The teens were unsure of what was inside the suitcase but noticed a foul smell coming out of it. Becoming concerned with what content may lie within the mysterious suitcase, they called the police.
Article continues below advertisement
Police later arrived to find Jessica Lewis's and Austin Wenner's dismembered remains, which were in garbage bags within the suitcase.
A medical examination revealed the suspect shot 27-year-old Wenner and 35-year-old Lewis at least ten days before the teens discovered their bodies. The suspect shot Lewis seven times, while Austin received only one gunshot, according to Medium.
The investigation revealed that 62-year-old Michael Dudley
After finding evidence of a recently cleaned and re-painted apartment in which the couple previously resided, police charged Dudley with second-degree murder. He is currently being held on a $5 million bond awaiting his trial.
Article continues below advertisement
ISABELLA GUZMAN
Isabella Guzman recently gained popularity on TikTok for her odd behaviors during her 2013 trial for the murder of her mother. On Aug. 28, 18-year-old Guzman stabbed her mother, Yun Mi Hoy, 79 times, claiming Hoy and her stepfather abused her for years. An Aurora, Colorado, court found her not guilty by reason of insanity and she currently resides at a mental facility.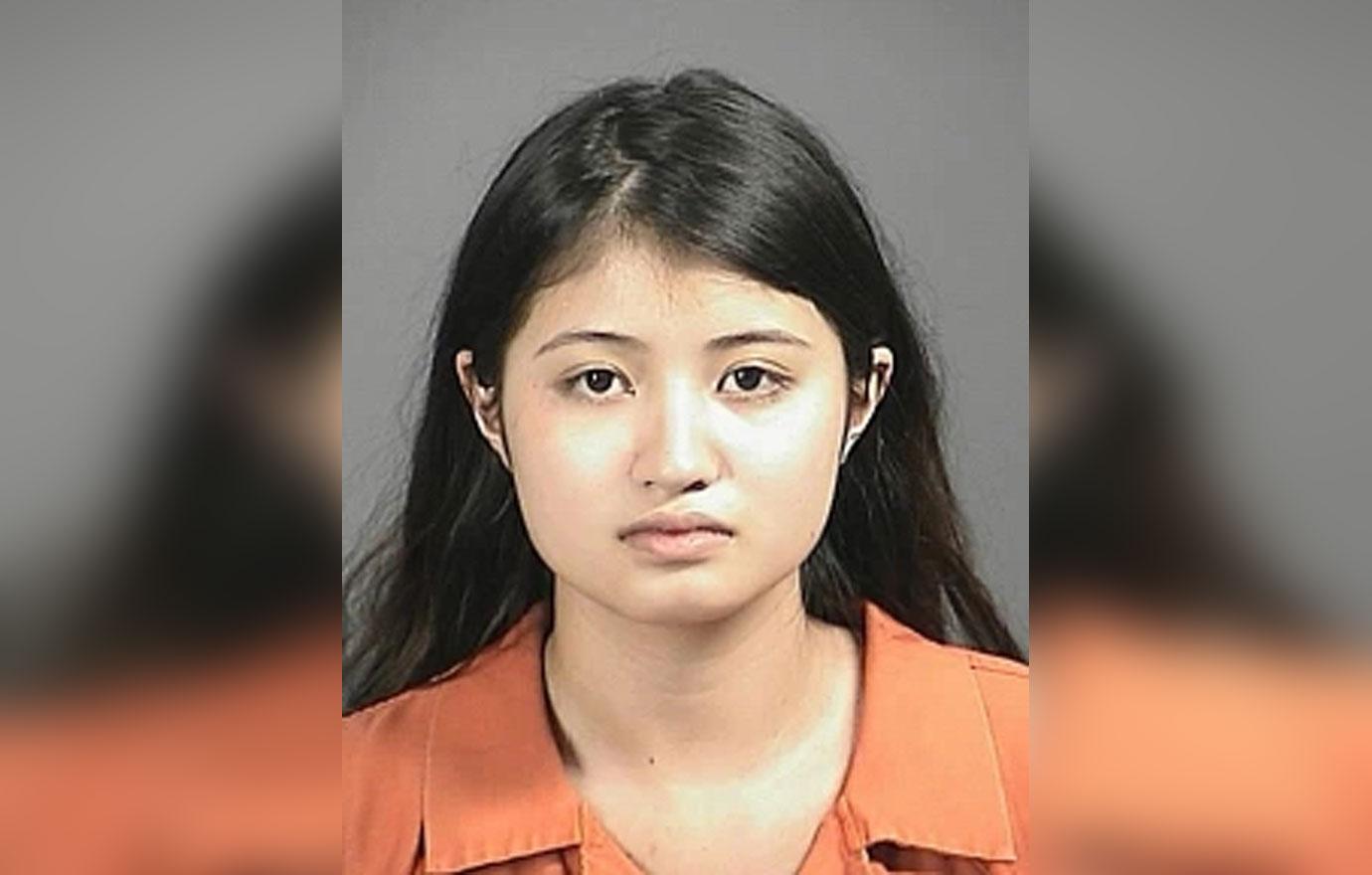 Article continues below advertisement
In 2020, TikTok users found footage of Guzman's trial, in which she acted strangely and made faces towards the camera. TikTokers would use clips from the trial and add Ava Max's "Sweet but Psycho" song over it, according to CBS4 Denver.
In November 2020, Guzman conducted a virtual interview in which she requested to be released from her mental facility. Miller claims she was a different person when she killed her mother and that she is mentally stable.
CLAIRE MILLER
On her TikTok account, @spiritsandsuchconsulting, 14-year-old Claire Miller posted various videos of her interests, TikTok challenges and her family. Miller lived with her father and her 19-year-old sister, Helen Miller, who had cerebral palsy.
Article continues below advertisement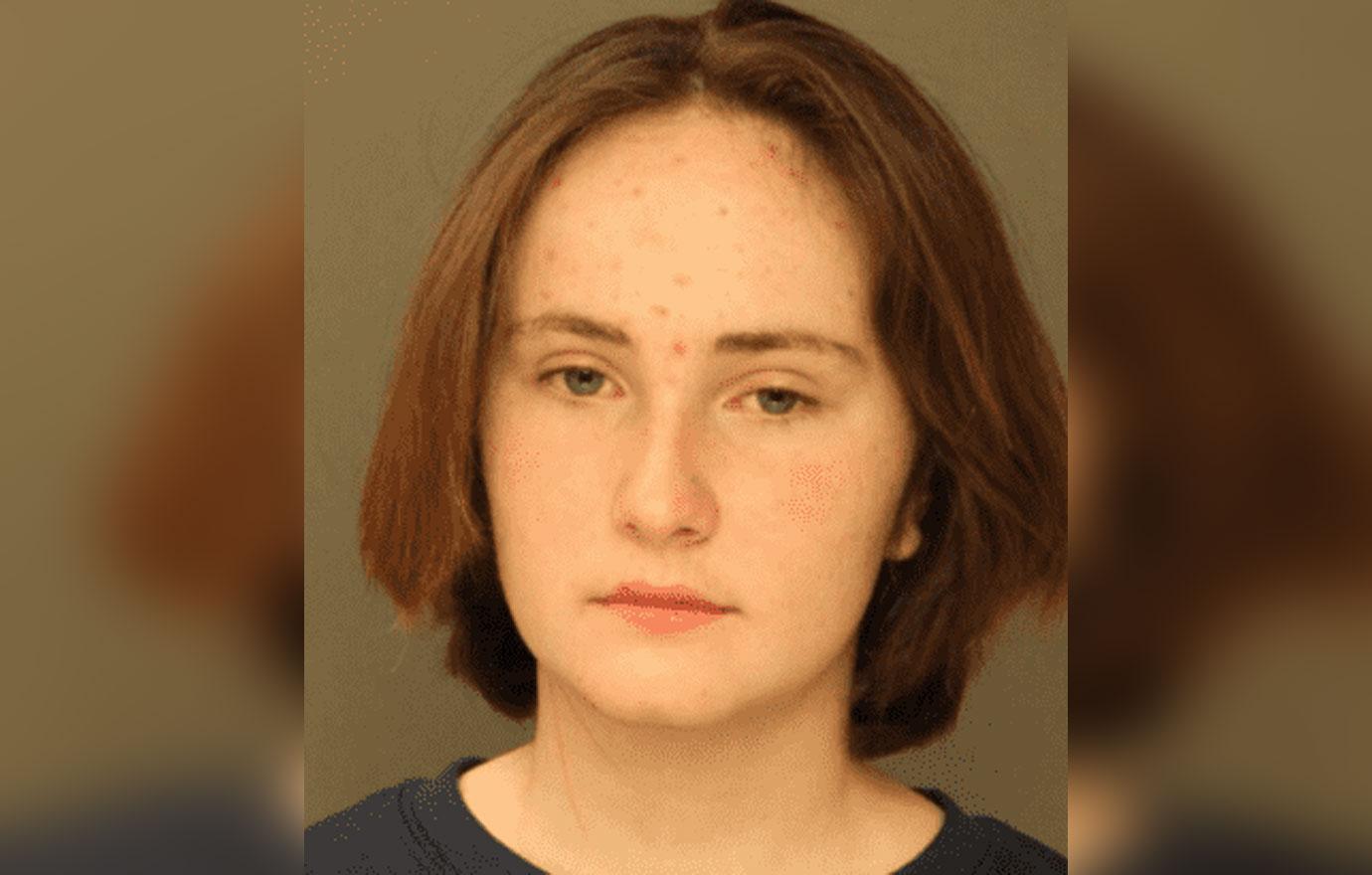 On the early morning of Feb. 22, 2021, Miller stabbed her sister to death at their home in Manheim Township, Pennslyvania. After the murder, Miller dialed 911, telling police she "killed her sister," FrontPageDetectives previously reported. Once police arrived on the scene, they found Miller outside of her home drenched in blood and later found her sister's lifeless body in her bedroom, riddled with multiple stab wounds.
According to some reports, Miller had suicidal and homicidal thoughts the night before killing her sister.
Article continues below advertisement
Police charged Miller as an adult, and her attorney is currently attempting to get her case moved to a juvenile court, with a possibility of seeking an insanity deal.
TikTok suspended her account for 'enabling violence, according to TheNetline.
KALECIA "PINKY" WILLIAMS
A disturbing TikTok video showed the moments before 16-year-old Kalecia "Pinky" Williams lost her life. After shooting a dance video for TikTok, an unknown suspect killed her in her hotel room at Hyatt Regency Atlanta on Dec. 26, 2020.
Article continues below advertisement
According to International Business Times, the initial video made at 12:02 a.m. showed just a few seconds of Williams dancing before she stops the video once her door opens. By 12:32 a.m.that same day, Williams is found dead.
Police arrested a teen boy, but the actual suspect and motive for the senseless killing are still unknown. Williams' mother, April Smith, believes the mother that chaperoned and paid for her daughter's hotel room should have accountability for her murder as well.
"She was responsible for getting the hotel room for these minors. Her name was on the hotel room for these monitors, so I feel like she should be held accountable for my daughter's death as well," Fox 5 Atlanta reports.
Article continues below advertisement
ALISSA TURNEY
In 2020, a decades-long cold case was finally solved thanks to the help of TikTok. In 2001, 17-year-old Alissa Turney went missing after being dropped off at school in Phoenix, Arizona. At the time of her disappearance, Turney lived with her stepsister Sarah and stepfather Michael Turney.
According to her stepsister, Alissa and Michael had a tumultuous relationship, and there was always tension between the two. After Alissa left a note detailing her decision to move to California to separate herself from Sarah and Michael, Michael reported her as a runaway to the police. Years after her disappearance, many false leads led to dead ends, but Sarah hoped she would get justice for her stepsister.
According to NBC News, in 2019, Sarah created "Voices For Justice," a podcast in which she provided details on her family history and a timeline of the events both before and after Alissa's disappearance.
Article continues below advertisement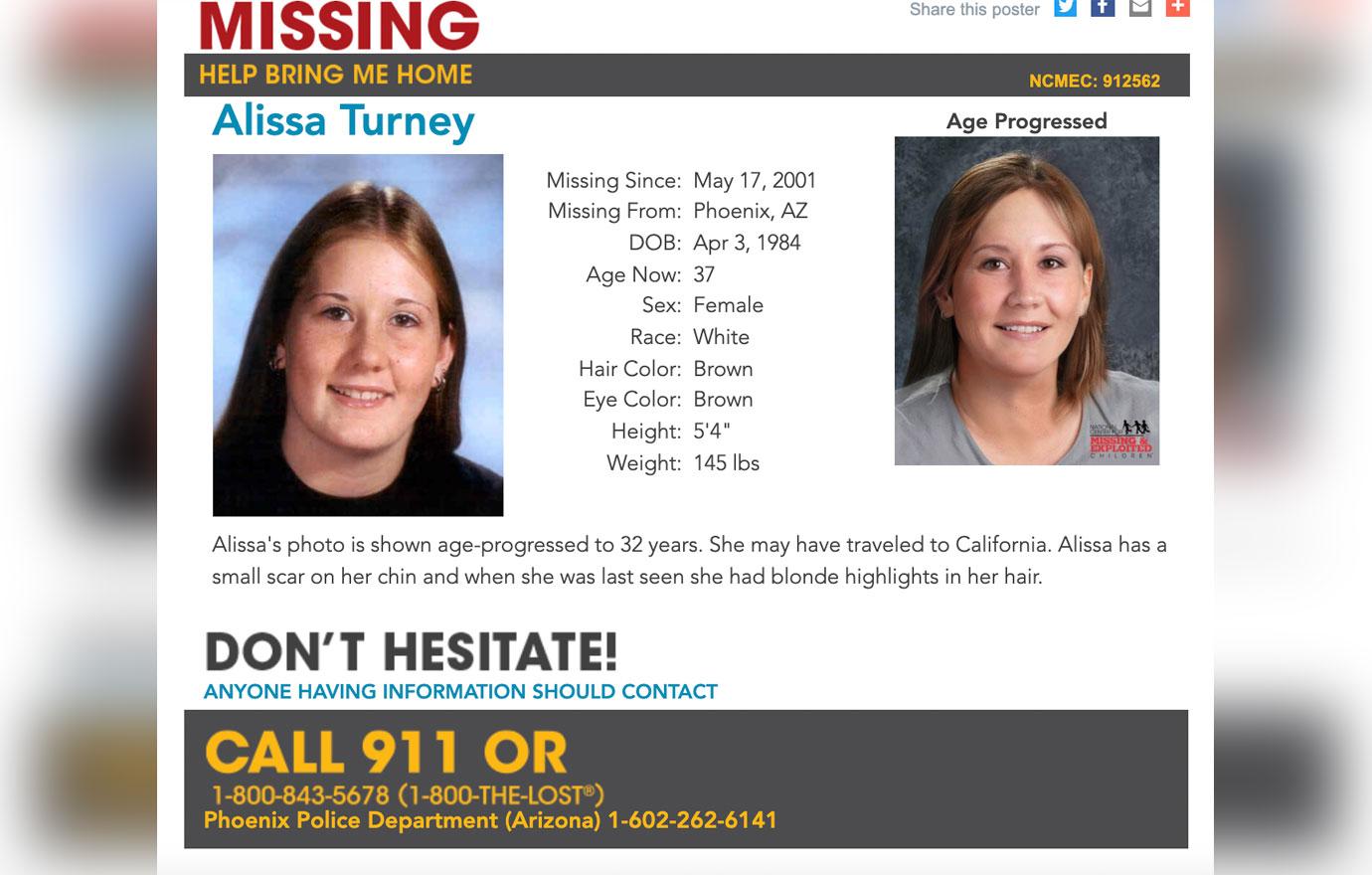 Aside from the popularity of her podcast, Sarah began to upload videos of her stepsister's case to TikTok. The decision to join the popular app helped bring more attention to Alissa's case and a breakthrough.
On Aug. 21, 2020, police arrested now 72-year-old Michael Turney for the disappearance of Alissa Turney. Police announced at a press conference that Turney was charged with second-degree murder charge for killing his stepdaughter.
Become a Front Page Detective
Sign up to receive breaking
Front Page Detectives
news and exclusive investigations.
More Stories