Proof of Time Travel? Man Appears to Use Cell Phone in Photo Taken During WWII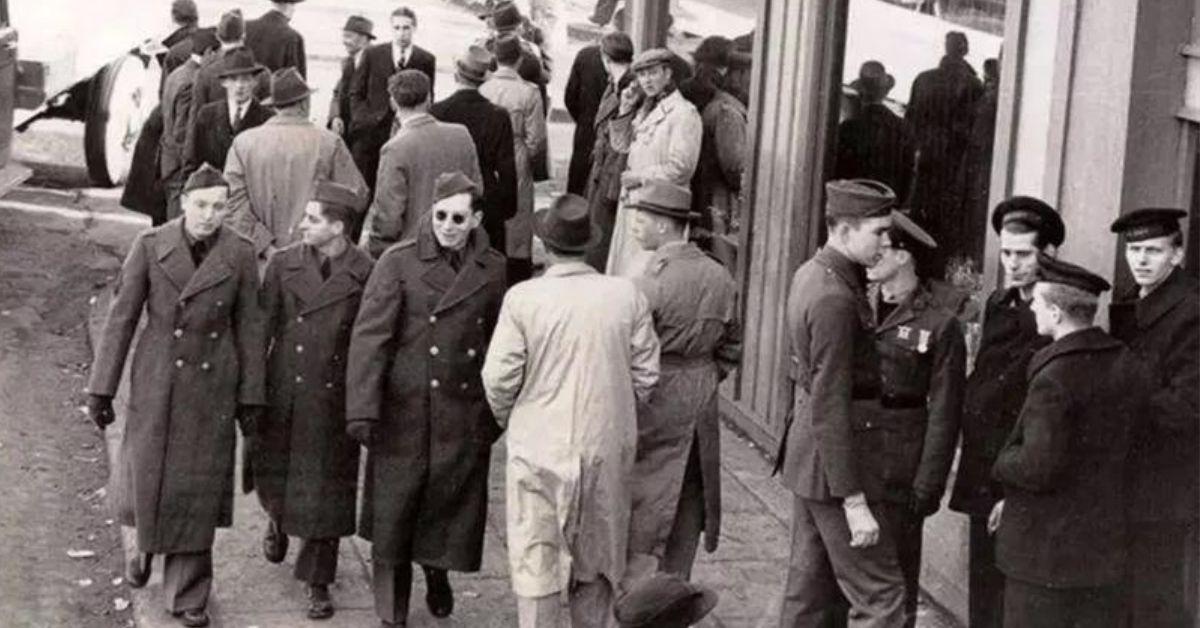 Article continues below advertisement
In the photograph, the setting is unmistakably 1943, with US soldiers wandering the streets of Reykjavík, some donned in trench coats to combat the Icelandic chill.
Amidst this wartime backdrop, the enigmatic individual stands out conspicuously, clutching what appears to be a contemporary mobile phone to his ear.
His expression carries a faint hint of concern, perhaps even unease, as he leans against a wall. Oddly, he holds his left hand near his stomach, conspicuously empty of a phone.
The photograph came to public attention when Kristján Hoffmann shared it in the Facebook group "Old Photos." Hoffmann, while posting the image, pointed out recognizable landmarks in the background, saying, "From there you can see Bankastræti, Lækjargata, and Austurstræti. This photo was taken in 1943, 73 years ago," as reported by Daily Star.
The peculiar photograph stirred a flurry of speculation and debate among online communities.
Article continues below advertisement
Some proposed that it might be evidence of time travel or the use of an advanced communication device, which had somehow found its way into the past.
Others remained skeptical, attributing it to photographic anomalies or a simple misunderstanding of the object in the man's hand.
The mystery deepened as no concrete explanation emerged to definitively account for the anachronistic device. Could it be a genuine instance of time travel, a case of technological innovation far ahead of its time, or a cleverly orchestrated hoax? The photograph's enigmatic aura continues to captivate the curious and fuel ongoing discussions about the limits of possibility and the mysteries of the past.
Never miss a story — sign up for the Front Page Detectives newsletter. Be on the scene the moment news breaks.
While the photograph itself may not conclusively prove the existence of time travel, it undeniably serves as a captivating reminder that history occasionally presents us with enigmas that challenge our understanding of the world and the boundaries of what is possible.
As long as questions persist, the quest for answers, whether scientific or speculative, remains a timeless pursuit.
Become a Front Page Detective
Sign up to receive breaking
Front Page Detectives
news and exclusive investigations.
More Stories