She Vanished More Than A Decade Ago And Is Stil Missing. And The Man Believed To Have Answers Is Dead.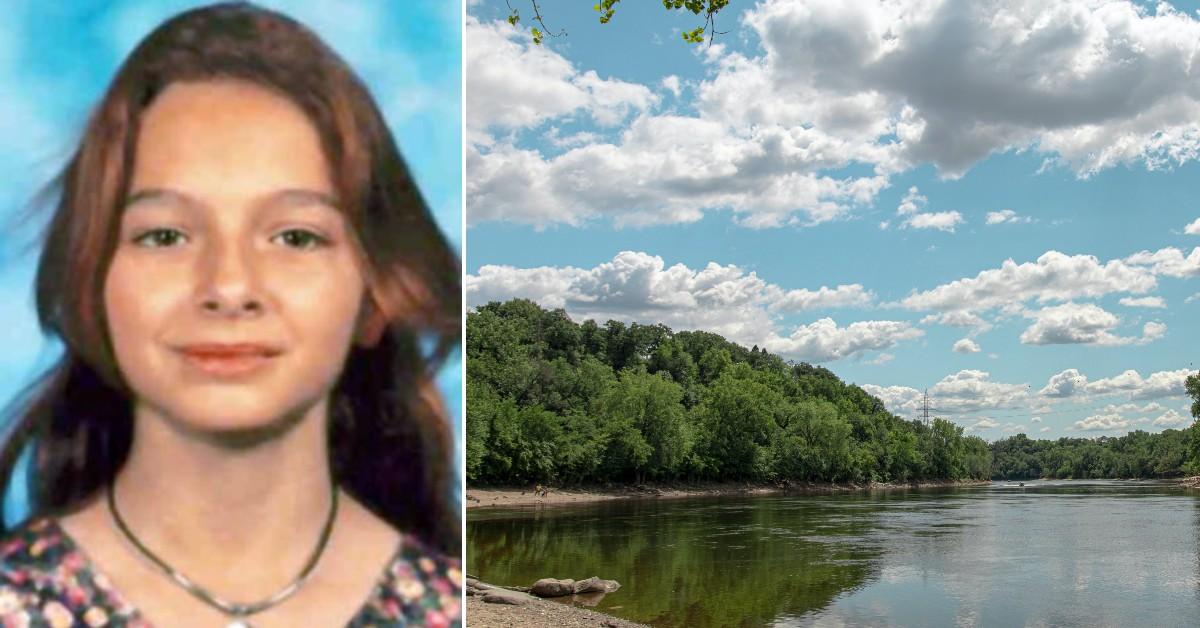 An 11-year-old girl from Illinois has been missing for more than a quarter century. Witnesses reported seeing her getting into a vehicle with an unknown man.
Article continues below advertisement
It's unclear what ultimately happened to Trudy Appleby, who went missing on Aug. 21, 1996, and we may never know. The man who many, including Appleby's father, considered to be the prime suspect died in 2014.
Still, the family and Moline, Illinois community are holding out hope that they'll one day find out what happened to Appleby.
Article continues below advertisement
Was it some kind of accident? Perhaps something more nefarious?
Dennis Appleby told WQAD in 2017 that he believes a friend of his, William "Ed" Smith was the last person to see her as she got into the passenger-side of his car.
Article continues below advertisement
"The Moline Police Department was told by a witness that he observed William "Ed" Smith, in a late model Chevrolet 4-door near Smith's residence in East Moline on Campbell's Island in the late morning hours on August 21, 1996," said Detective Michael Griffin in a new release in 2017, according to WQAD.
According to the release, a witness said Trudy got into Smith's car, and the man then retrieved some life jackets and left with the girl.
Article continues below advertisement
"I think they went on a boat, and an accident happened, could be he tried to do something 'funny,' and Trudy fought back, it would be her nature," Dennis Appleby told WQAD.
Police said Smith, who had never admitted any knowledge of Trudy's disappearance, acted "despondent" when interviewed by police. They added that he scrapped the car, which a witness reported seeing him in without Trudy later on that fateful afternoon.
Article continues below advertisement
Still, more than 26 years later, no body has been located. Trudy would be 38 today.
The night before, Trudy's best friend, Amber Dunlap, saw her for the final time.
Article continues below advertisement
"I walked her home the night of August 20 of 1996," Dunlap told KWQC in August 2022. "We both said our 'see ya tomorrow's,' did our nightly ritual when we got to her driveway. Little did either one of us know that tomorrow would never come."
Dennis Appleby contends that someone knows something, and he said he believes no charges were ever brought because of the lack of a body.
Article continues below advertisement
"These are the people I named as the ones who I felt were responsible. I think the only thing that kept this thing going for so long is we don't have Trudy's body, it's hard to prove anything without a body," Appleby told WQAD in 2017.
Dennis Appleby noted that whatever incident took place happened on the east side of Campbell's Island, "where [Smith] hung out."
Article continues below advertisement
Dennis Appleby told WQAD that he believes David Whipple, Smith's son-in-law, is the witness who saw Trudy get into the car that day. He has called on Whipple to further explain what he knows.
"David Whipple. He knows what happened to my daughter. I believe that in my heart 100 percent," Appleby said.
Article continues below advertisement
Police also believe someone still alive knows what happened. "To harbor a secret the 17 years that Ed lived with it, undoubtedly he would have told something to somebody and somebody close to him," Griffin told WQAD. "There are several people still alive that know what happened, including this witness."
Still, more than a quarter decade has passed and there's more questions than answers.
"We never got to experience her growing up. We never got a teenage Trudy or a young adult Trudy," Kelly Carlson, Dunlap's mother, told WQAD in 2021. "She doesn't have a voice anymore. Somebody stole that from her. So we all have to be her voice until we find out what they did with her."
Become a Front Page Detective
Sign up to receive breaking
Front Page Detectives
news and exclusive investigations.
More Stories