'Freeze Them Out': Inside Ukraine's New Strategy to End Putin's War This Winter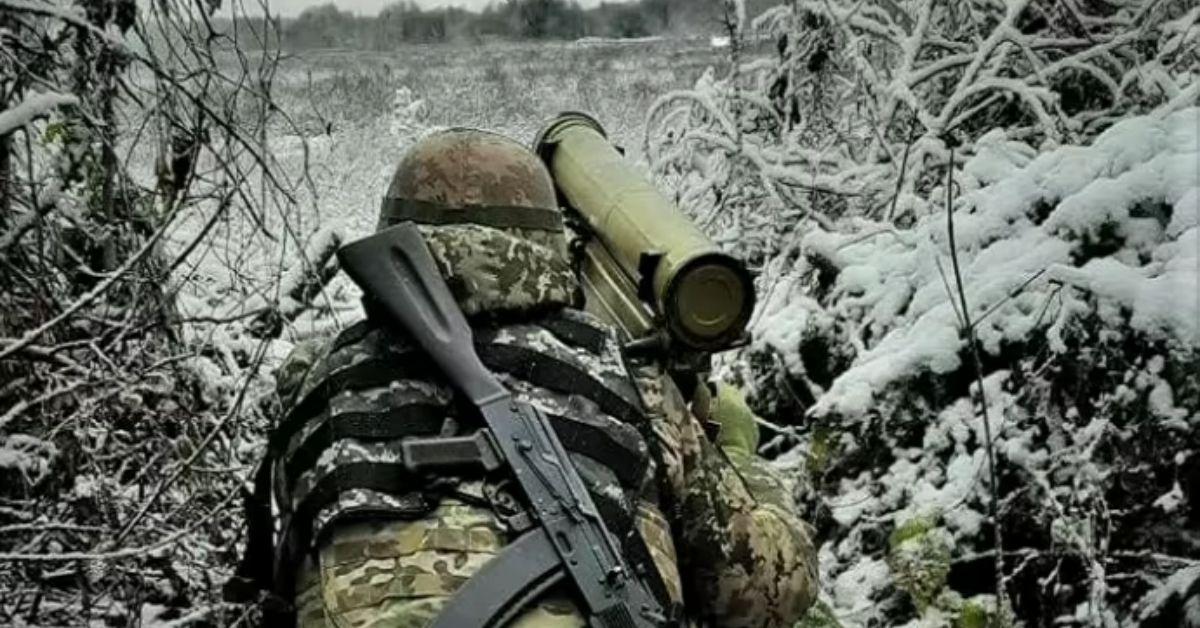 Article continues below advertisement
With both sides having suffered significant losses, analysts predict that the fighting will transition into "attritional warfare," with little to no major changes on the frontlines as winter approaches.
However, if Ukraine's plan is successfully executed, the outcome might be different from what analysts have theorized.
Volodymyr Fito, spokesman for Ukraine's Ground Forces, said in a statement on the national 24/7 newscast, "[Ukraine's] main task will be to cut off Russian occupation forces' supply chains and logistics, both on the front and behind the frontlines."
"If we manage to do it, I think the weather – rain and frost – will help us freeze them out [of Ukraine]," Fito added.
Much like the Kharkiv and Kherson counteroffensive operations in 2022, the ground forces of Ukraine are using weather forecasts from hydrometeorological units of the Armed Forces to plan and form a strategy for this leg of the war with Russia, according to Ukrainska Pravda.
Fito said that the worsening weather of the winter months will also play to Ukraine's advantage, as "fewer aircraft and attack drones will be deployed" if it rains.
"It will also be more difficult for military vehicles and equipment to move," Fito said. "Artillery, however, will be used as much as it currently is."
Article continues below advertisement
Last winter, Russia used the time to lay a vast network of defenses and land-mine fields, making Ukraine the most heavily mined country in the world, according to Business Insider.
Russian President Vladimir Putin also targeted the country's energy infrastructure.
"Russian forces' widespread and repeated targeting of Ukraine's energy infrastructure appears primarily designed to instill terror among the population in violation of the laws of war," Human Rights Watch said in December 2022.
The statement continued, "Numerous missile and drone attacks in October and November have deprived millions of civilians of at least temporary access to electricity, water, heat, and related vital services ahead of the cold winter months."
Business Insider reported that Russia seems to be set on the strategy it used last winter, by targeting the power and water infrastructure of Ukraine with missile strikes.
But Russia seems to have begun strategizing other ways to fight during the winter months ahead.
Knewz recently reported that Putin, accompanied by his top military leaders, visited the Southern Military District headquarters in Rostov-on-Don to assess the state of the Russian forces in Ukraine, marking his second visit to Rostov in less than a month.
Article continues below advertisement
Never miss a story — sign up for the Front Page Detectives newsletter. Be on the scene the moment news breaks.
Footage shared by the Russian State News Agency showed Defense Minister Sergey Shoigu and Chief of General Staff Valery Gerasimov greeting President Putin at the military headquarters less than 60 miles from the Southeastern border of Ukraine.
The Russian state news agency Tass reported, citing a statement from Kremlin spokesperson Dmitry Peskov, that Putin was shown "new types of military equipment" and was informed about the progress of Russian forces in the war during the President's Rostov visit.
Among the latest military equipment shown to Putin was the Desertcross 1000-3, an all-terrain vehicle made by China.
The Associated Press reported that the Chinese all-terrain vehicle has been designed for reconnaissance, raid, and search and rescue operations, as well as for transporting material along difficult terrain.
Become a Front Page Detective
Sign up to receive breaking
Front Page Detectives
news and exclusive investigations.
More Stories