DUO SPRAYED U.S. CAPITOL POLICE IN THE EYES WITH CHEMICALS, INCLUDING OFFICER WHO DIED IN RIOT: FEDS ANNOUNCE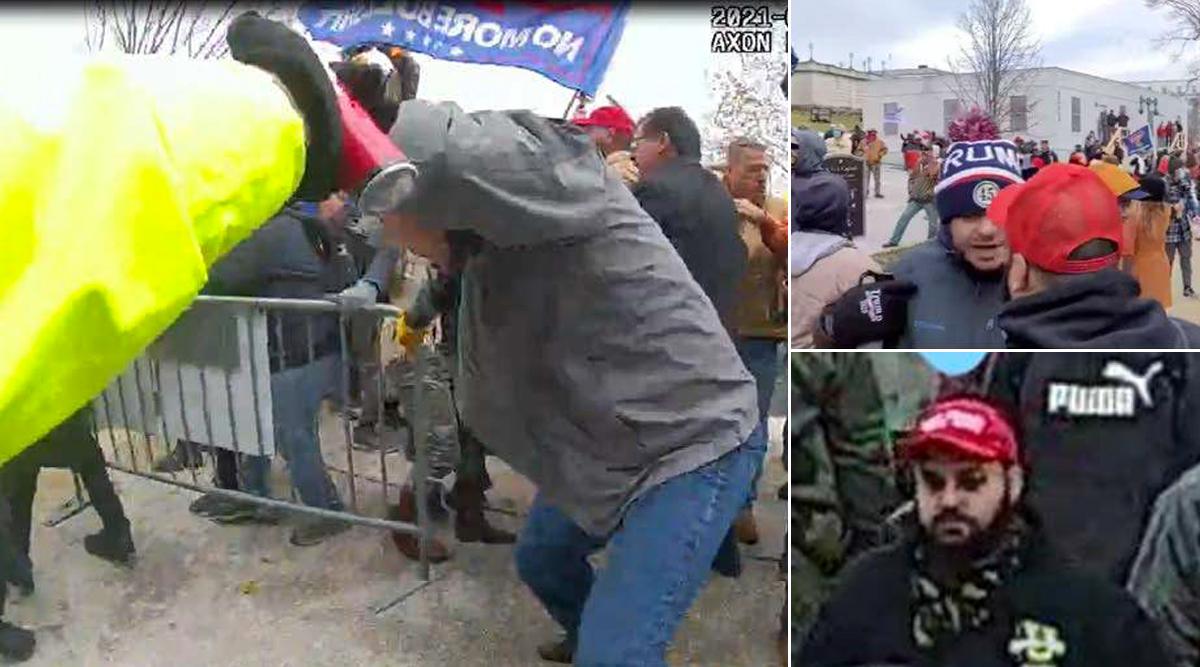 Two men were charged with assaulting police during the riots at the U.S. Capitol, including the officer who died in the attack.
Article continues below advertisement
Julian Elie Khater, 32 and George Pierre Tanios, 39, allegedly worked together to spray police, including U.S. Capitol Police Officer Brian Sicknick, with a toxic chemical spray during the riots, according to an FBI affidavit filed in federal court.
After reviewing surveillance footage of the riots, authorities found Khater and Tanios sprayed law enforcement with an unknown chemical substance "directly in the face and eyes," court documents say.
Authorities say the men timed spraying the officers with other rioters' attempts to forcibly remove barriers made out of bike racks that were keeping them out of the building.
Article continues below advertisement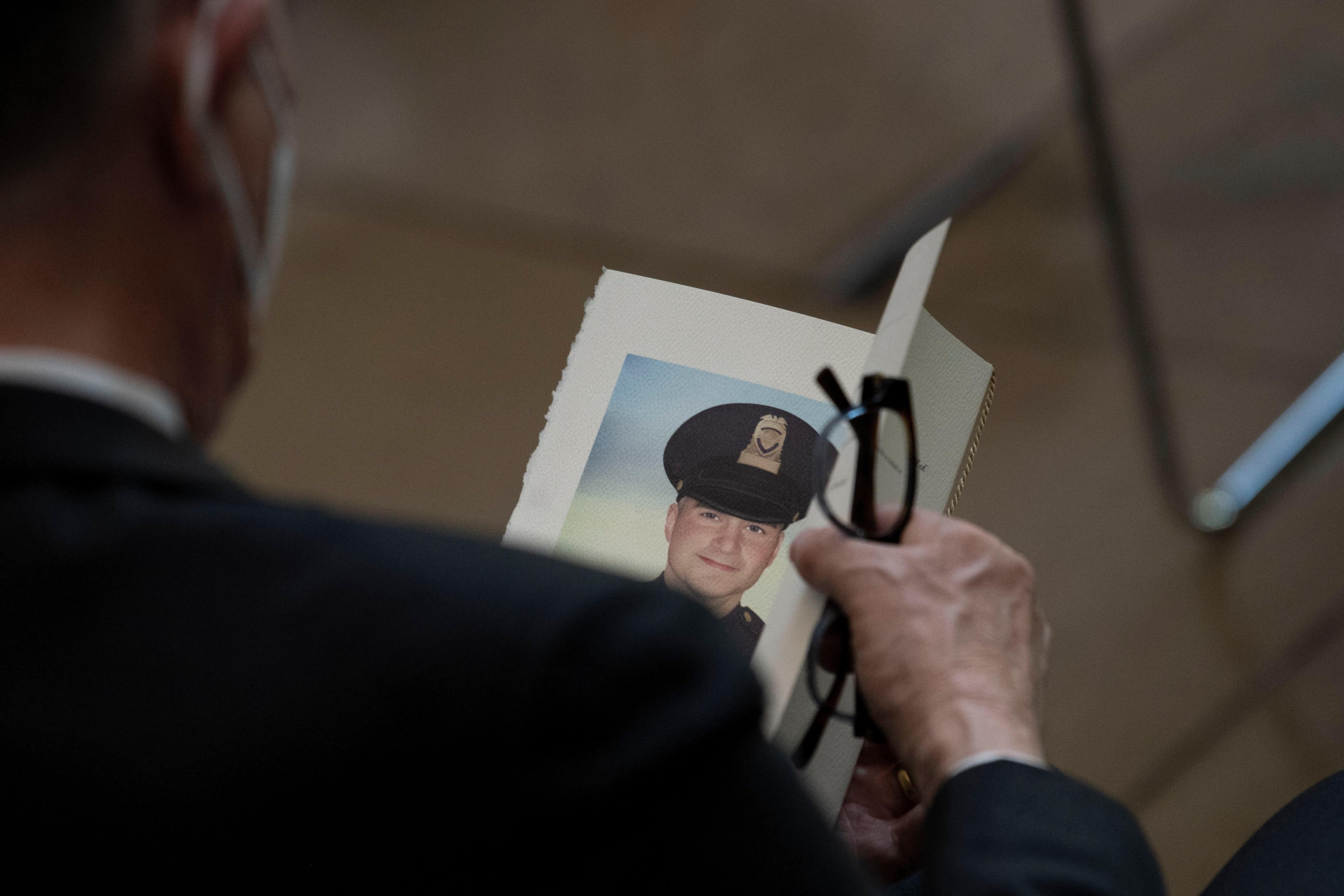 About an hour into the riot, Khater grabbed the spray canister, but Tanios told him to "hold on, not yet...it's still early," according to the FBI.
When Khater sprayed the substance, he was only about five to eight feet away from the officers.
In the surveillance video, officers, including Sicknick, all react to something spraying them in the face. They retreated from the line, brought their hands to their faces, and rushed to find water to flush out their eyes, according to court paperwork.
Khater called what was in the canister "bear sh*t," but what was in the spray was unknown.
Article continues below advertisement
The officers reported the spray was as strong as the pepper spray they had been exposed to as their training as law enforcement officers, if not stronger.
The officers were temporarily blinded by the substance and could not continue fulfilling their duties until they received medical attention for "20 minutes or longer," according to the affidavit.
Officer C. Edwards had lasting injuries underneath her eyes, including "scabbing that remained on her face for weeks."
Sicknick later died from injuries sustained during the riot. To date, nobody has faced charges for his deaths. Dozens have already been charged for their alleged roles in the riots over the election and Donald Trump's loss to Joe Biden.
Article continues below advertisement
Khater and Tanios were each charged with one count of conspiracy to injure an officer; three counts of assault on a federal officer with a dangerous weapon; one count of civil disorder; one count of obstructing or impeding an official proceeding; one count of physical violence on restricted grounds, while carrying dangerous weapon and resulting in significant bodily injury; and one count of violent entry and disorderly conduct, act of physical violence on Capitol grounds.
Khater was arrested as he got off a plane in New Jersey, according to prosecutors. Tanios was arrested at his West Virginia home.
Tanios owned a popular sandwich shop, SandwichU, in Morgantown, a college town and home to West Virginia University. He filed for bankruptcy in May 2020, according to court records. The shop's twitter account has been suspended.
A witness also accused Tanios of embezzling nearly $500,000 from the business.
Become a Front Page Detective
Sign up to receive breaking
Front Page Detectives
news and exclusive investigations.
More Stories