VISITS GONE WRONG: SOME OF THE MOST NOTABLE COLD CASES COME FROM U.S. NATIONAL PARKS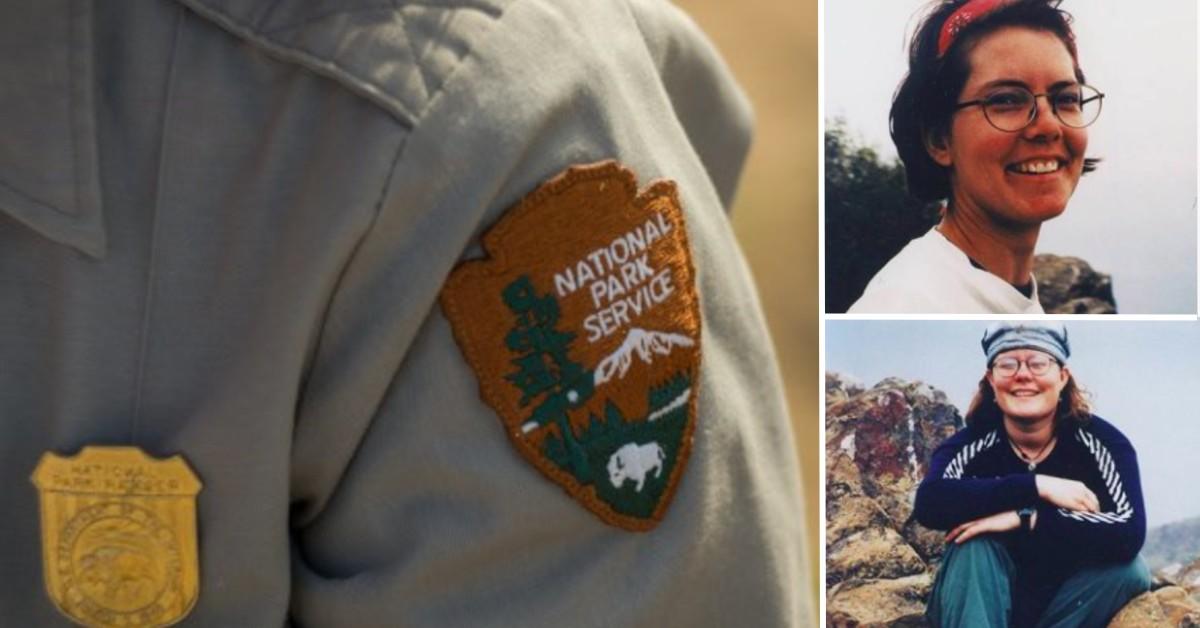 In the United States countless travelers venture to National Parks to escape the realities of life. Some pioneer long distances to see the defined mountains, blue lakes, deep canyons, and breathtaking scenery that each of them uniquely has to offer.
But, not everybody has been lucky enough to leave.
They are stories of death at the National Parks. There are also cold cases at the majestic grounds and here are some of the most notable.
Article continues below advertisement
Bobby Bizup
In August 1958, 10-year-old Bobby Bizup, a nearly-deaf boy from Denver, was at Camp St. Malo in Rocky Mountain National Park. According to the National Park Service, Camp St. Malo was overseen by seminarians studying for the priesthood in the 1950s and 60s. It was a place parents could bring their children for $30, and they would have a week of outdoor fun and adventure.
Park Service investigators determined on Aug. 15, 1958, Bobby's fun and adventure came to a screeching halt. He was fishing alone in the cool evening air, when a camp counselor named Terry Cowan told Bobby around to come inside for dinner. Bizup, who was nearly deaf, nodded to show he understood the gesture Cowan made toward his watch, motioning for him to come inside.
When Bobby did not come inside, the search began.
After 10 days of intense searching — including first responders, police from neighboring counties, men that worked with Bobby's father, a master sergeant stationed at Lowry Air Force Base and countless volunteers — the search slowed in hopes that Bobby would return.
Police stated they thought he could be running from them, thinking he was in trouble, because of the perception Bizup had due to his hearing difficulty, everyone was guessing and no one had any answers.
Article continues below advertisement
Almost a year passed and then on July 3, 1959, which was the beginning of the season for Camp St. Malo, one of the seminarians was hiking with a group of campers. The seminarian, Neil Hewitt, was on his 4th season as a counselor, came across a shred of clothing, a bone, and a battery.
After this discovery, the area was searched, the park service determined they had found Bizup's remains, torn clothes and shoes, and hearing aid battery. ­
The camp was visited in 1993 by Pope John Paul II, but is now famous for much less holy reasons. But, it turned out, the campsite was a place for horror perpetuated by the leaders of the faith.
Article continues below advertisement
In 2019, the Diocese of Colorado Springs and the Diocese of Pueblo agreed, according to the Colorado Attorney General. This allowed seven decades of church records to be evaluated and used to bring light to priests who had been credibly accused of sexual assault.
The documents had never been assessed before, and the Attorney General shared the results. Over 40 priests were accused of sexual assaults on children, with over 166 child victims between 1950 and 2019.
According to the report, Camp St. Malo's founder, Joseph Bosetti, and camp counselors Father Herold Robert White and Hewitt were among those listed. Both White and Hewitt were counselors during Bizup's disappearance, and Hewitt was the seminarian who found Bizup's remains.
While no sustainable evidence exists to show a connection between the seminarians' child abuse and Bizup — there have been children from the camp that have told law enforcement they saw Bizup running away from something, or someone, right before he disappeared.
Today, questions still surround Bizup's disappearance and death that may never be answered.
Article continues below advertisement
Laura "Lollie" Winans and Julianne "Julie" Williams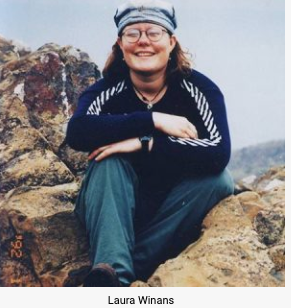 More than 1,600 miles east and 37 years later, two female hikers, Julianne "Julie" Williams and Laura "Lollie" Winans, went camping in Shenandoah National Park.
The Shenandoah National Park has over 500 miles of trails, and almost 80,000 acres of wilderness. According to law enforcement, they were near the Appalachian Trail on May 19, 1996, the weekend after Memorial Day. The pair was accompanied by their golden retriever, Taj, but he would be the sole survivor of this trip.
With a love of adventure and nature in both of their hearts, their paths initially crossed at the Woodswomen charity in 1994 in Minnesota. Woodswomen Inc. educated women on adventure travel and was established entirely by women. This group educated and impacted more than 8,000 women and 1,200 children — their slogan was "Adventure is the best Souvenir."
Article continues below advertisement
Winans and Williams started a relationship based on a mutual love for hiking and adventure. After a day walking in the National Park, authorities determined they found a camping spot to pitch a tent off of the horse path, Bridal Trail.
Twelve days later, Williams' dad, Thomas Williams, notified the park rangers that the pair of women were missing. Their car was found near Skyland Lodge by the park rangers — and not long after, the women's dog Taj was spotted walking a trail without a leash or owner.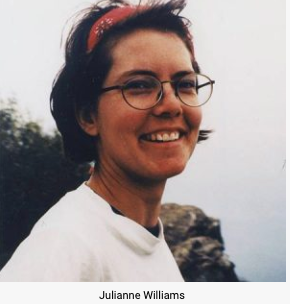 After a day of searching, on June 1, 1996, the bodies of Williams and Winans were found. According to the records, Winans was inside a tent, gagged, hands and feet bound by duct tape. Williams' body was down a small hill, in a similar condition, gagged and her hands bound by duct tape.
Both of the women's throats were cut, and their clothes partially removed.
Article continues below advertisement
Park rangers speculate that even though the pair camped on a busy weekend, their bodies were not discovered immediately due to regulations that required them to be out of site from the main trails.
A small camera was at the camp site, documenting their last adventure together on the Whiteoak Canyon Trail and climbing Hawksbill mountain.
Police thought they had a break and a suspect in the women's deaths. Six years after the death of the avid hikers, Darell David Rice was indicted for murder. Court records show Rice was already incarcerated for attempting to kidnap a female cyclist on Skyline Drive, and told law enforcement Williams and Winans "deserved to die because they were lesbian (expletives)".
Other evidence against Rice included footage of him entering the National Park on May 25, 1996, and leaving the park the following afternoon.
Article continues below advertisement
While the evidence pointed to, the capital murder charges against him were eventually dropped.
According to prosecutors, DNA evidence found at the crime scene did not match Rice, and with no other evidence to produce, they had no choice.
Paul Fugate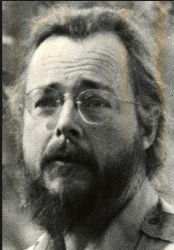 National Park cold cases also include park rangers. Chiricahua National Monument is still searching for answers surrounding Paul Fugate's disappearance, a park ranger last seen on July 21, 1996.
Fugate worked at the Visitor Center and left to check a trail, only never to return. Fugate told a co-worker if he was not back by 4:30 pm to close without him. A 400-acre piece of land was acquired for the Monument recently before the incident, and Fugate intended to check it before closing. Why he left his radio and key behind is still unknown.
Speculation surrounds his disappearance, including whether he had intended to abandon his job, wife and family. Rumors spread that Fugate moved to another city and abandoned his life. There were also theories he found a drug deal.
In 2018, the park service raised the reward for any information to $60,000. Nothing was shared with the public about why the reward increase, and no additional information has been released since.
Become a Front Page Detective
Sign up to receive breaking
Front Page Detectives
news and exclusive investigations.
More Stories