6-WEEK-OLD CHILD DIED FROM CHILD ABUSE IN 2019, FATHER ACCUSED OF FIRST-DEGREE MURDER TWO YEARS LATER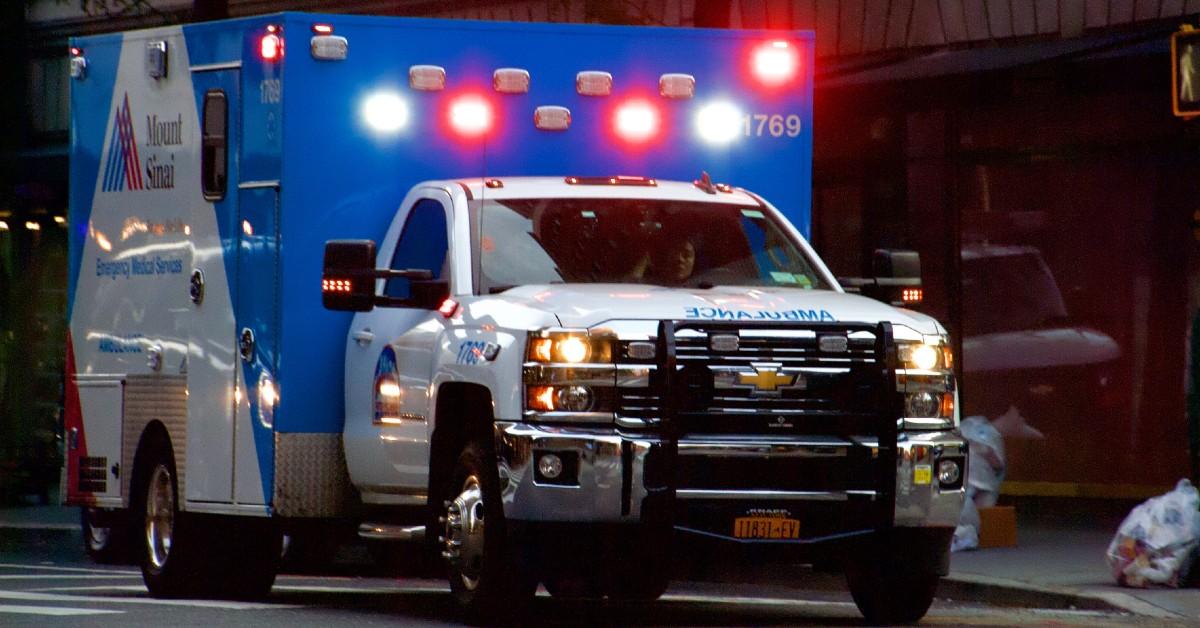 A 6-week-old baby died in 2019 in South Jordan, Utah and now authorities are looking at his father as the murderer two years later.
Article continues below advertisement
On Oct. 5, 2019, police were called to a South Jordan apartment and once they arrived, they found Adrian Keith Barrows crying and having difficulty breathing, police said.
Adrian was taken to a local hospital and police said the hospital discovered that the baby had bleeding on his brain.
After that determination, Adrian was flown to Primary Children's Hospital. He died from his injuries two days later, as reported by Deseret News.
Article continues below advertisement
The police interviewed Adrian's mother and she stated her husband, Mitchell Barrows, was watching the baby in another room. That is when she "all of the sudden heard Adrian screaming. It was like a very unusual scream for him. It sounded different than any other cry I had heard from him. He has never been in pain from the water being too hot or anything like that. I have never heard a pain cry from him, and so it sounded like pain."
After hearing the scream, mother went to check on Adrian and she saw Barrows picking him up out of the baby bouncer, according to Deseret News. She believed he was crying because of a messy diaper.
Article continues below advertisement
That evening, the mother went to the gym and Barrows called her to let her know that Adrian was "breathing weird" and he wanted her to come home right away, authorities said.
Adrian's mom made it home and called her own mother to figure out what to do. During that call, Adrian "let out a horrible screech" and then went unconscious while still showing signs of odd breathing, according to police.
Article continues below advertisement
Court documents state the mother claims doctors told her the baby's cause of death was not an accident, but it was child abuse. Police started to investigate the baby's death as a homicide.
According to Deseret News, doctors determined that Adrian received "abusive head trauma involving severe and ultimately fatal injuries to the infant's brain." They were ruled not accidental and nothing the baby could have done to himself.
Article continues below advertisement
The autopsy was completed in October 2019 and medical staff determined the cause of death for the 6-week-old baby was "blunt force trauma to the head inflicted by another person," according to police.
The mother's attorney told police that "from his experience, the infant sustained the injuries from a child bouncer." Court documents state the attorney said Mitchell got too rough and bounced the child too hard and it "wasn't out of anger."
Article continues below advertisement
Despite the evidence, Mitchell Barrows was not charged until Monday with first-degree murder, a felony, of his son.
In an online obituary, the family thanked others for their support after Adrian's death.
"In his short 6 weeks with us he brought pure sunshine and joy into our lives! Adrian brought pure joy and love that his momma had searched her whole life for," it read. "He brought light to the world, changed our hearts, brought our family together and we are forever changed. His beautiful smiles will never be forgotten. He was our chubby happy boy and will always be with us."
Become a Front Page Detective
Sign up to receive breaking
Front Page Detectives
news and exclusive investigations.
More Stories