A grandmother claimed she tossed a baby in a River nearly 20 years ago. To this day, the child remains missing.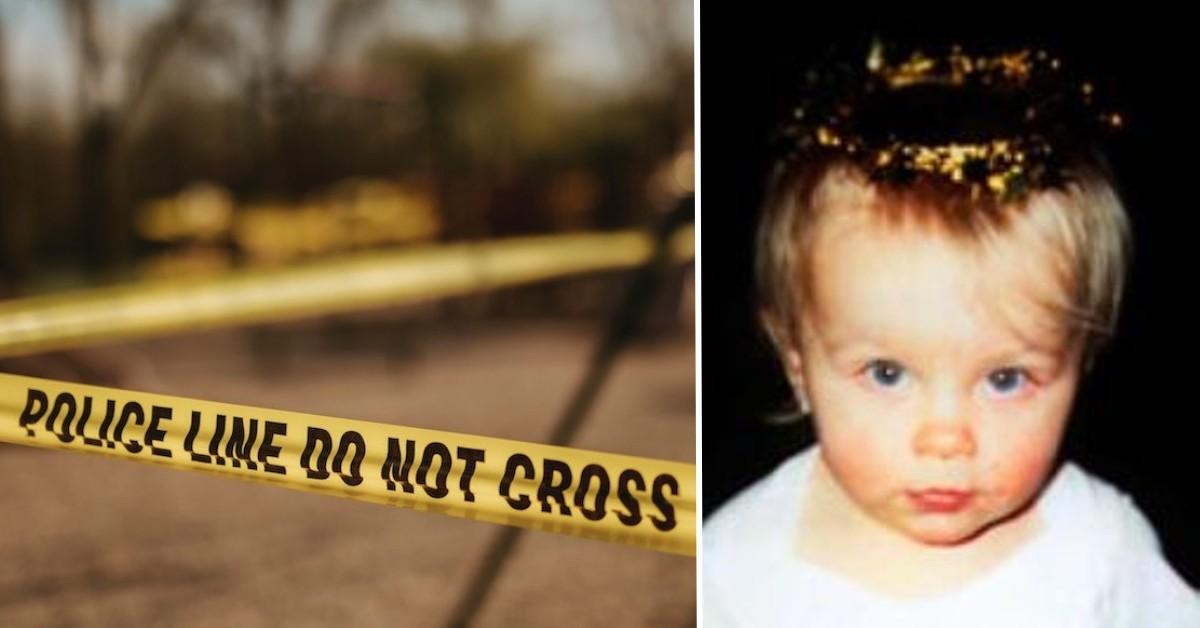 New York (Knewz) — A 19-month-old baby went missing nearly two decades and her body has never been found/
While police say the grandmother claims she drowned the baby in the Snake River in Utah, she is classified as a missing person.
Article continues below advertisement
On May 25, 2003, Acacia Patience Bishop, 19 months old, was kidnapped from her great-grandmother's home in Salt Lake City, the Utah Department of Public Safety said. It is believed she was taken by her mentally ill grandmother and was last seen at 6 p.m. that day.
According to authorities, the grandmother told officials she drowned the baby in the Snake River in a failed suicide/murder attempt.
In 2020, Linda Lodmell, the great-grandmother to Acacia, told ABC 4, "I asked my husband where is Acacia? Do you have her in the living room and he says no. And I go 'oh no, Kelly took the baby."
Article continues below advertisement
Lodmell said she called 911 on Memorial Day that weekend and it was another 12 hours later before the AMBER Alert was issued for Acacia, ABC 4 reported. Linda believes that delay is what allowed Kelly Lodmell, the baby's grandmother, to leave Utah with Acacia.
Authorities stated a witness spotted a woman and a child sitting by a hydroelectric plant along the Snake River. Kelly, who family members say has had a history of mental illness, was pulled out of that river, but there was no sign of Acacia. Kelly was taken into custody at that time.
Article continues below advertisement
Police spoke with reporters at the time and said, "We have information and reason to believe that she intentionally jumped into the river in an attempt to commit suicide and kill the baby as well," according to ABC 4.
Linda told ABC 4, "She said she threw the baby into the Snake River, this is what the police is telling us, because she wanted an angel. Now that didn't make sense."
Officials said police searched for days, but Acacia was not found and the search was called off. They were convinced though that Kelly fell into the river with Acacia.
Article continues below advertisement
While Kelly was in jail, Linda said she went to visit her and, "I asked her where is the baby? She wouldn't answer me and I kept asking her and asking her where is Acacia? And all she kept saying was, she's in good hands," ABC 4 reported.
The body of Acacia was never found, but Kelly was charged with her murder. Officials say witnesses claimed Kelly and Acacia were seen at a local hotel with a man in Idaho Falls, but authorities never found evidence to support this claim.
Article continues below advertisement
After several evaluations, the charges against Kelly were dismissed and she was found not guilty by reason of insanity, officials said.
The family believes Kelly paid someone to take the baby, based on Kelly's missing money and witnesses seeing them at a hotel with a man. The family told ABC 4 there was no evidence the child was in the water and the grates at the waterway would have stopped the child from going downstream.
Because of that, they believe Acacia is still alive and with the hotel man.
Become a Front Page Detective
Sign up to receive breaking
Front Page Detectives
news and exclusive investigations.
More Stories