Utah court removes man from death row. Here's why he's back facing execution months later.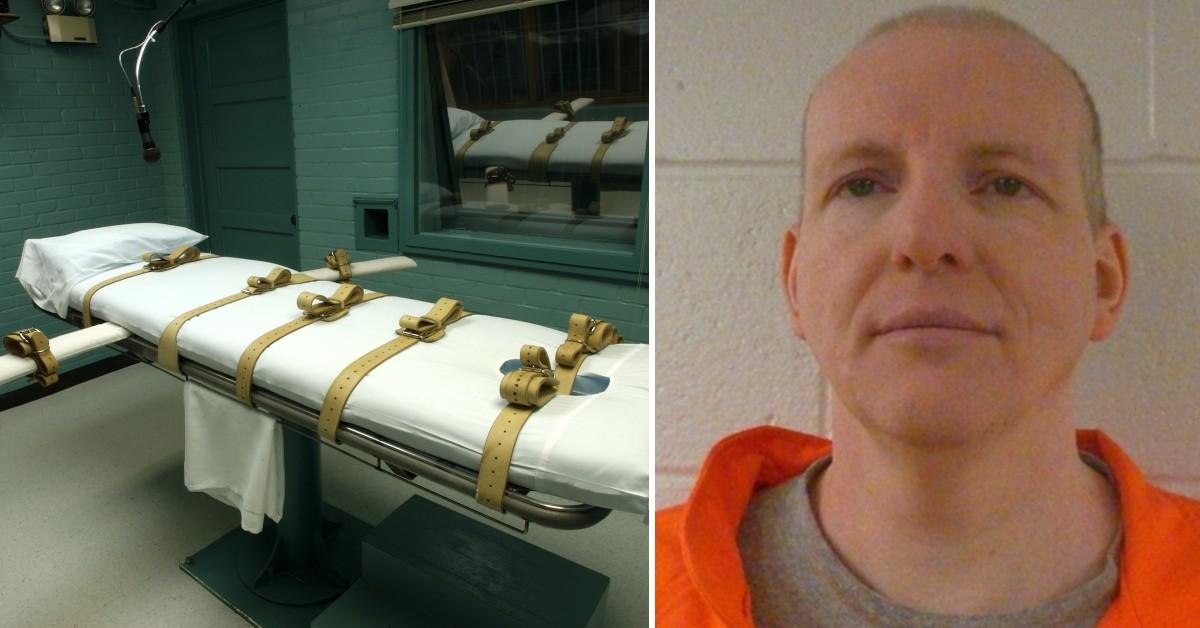 A Utah man whose death sentence was vacated by a U.S. District Court removing him from death row is now back awaiting his execution.
Article continues below advertisement
The decision by the 10th District U.S. Court of Appeals to overturn the lower court's ruling regarding Von Lester Taylor was praised by Utah state attorneys who have sought to execute Taylor for his crimes.
Taylor pleaded guilty to the double murders of Kaye Tiede and her partially blind mother, Beth Potts. On Dec. 22. 1990, the defendant and an accomplice, Edward Deli, fatally shot both women, kidnapped Tiede's daughters, who at the time were 20 and 17 years old, and shot Tiede's husband in the head after he was drenched in gasoline.
The duo was arrested after a high-speed police chase.
Article continues below advertisement
"Today's ruling puts Taylor back on the road to justice. Sadly, it does not end the case and permit Taylor's immediate execution," Assistant Solicitor General Andrew Peterson said in a statement, according to Fox News.
Earlier this year, U.S. District Court Judge Tena Campbell overturned Taylor's death sentence based on improper legal representation because his lawyer never visited the crime scene, hire an investigator and never consulted with experts to prepare for a proper defense. The judge claimed the defendant had ineffective counsel; hence his guilty plea was considered invalid and the conviction vacated.
That meant Taylor was off death row. But prosecutors fought that decision.
Article continues below advertisement
During the appeal, Taylor argued being sentenced to death was inappropriate considering he never shot any of the victims. However, Judge Mary Beck Briscoe disagreed. She stated the defendant's argument was moot based on Utah's law not recognizing the difference between perpetrators and their accomplices. Like many states, someone can be guilty of murder even if they don't pull the trigger.
Deli was convicted by a jury and sentenced to life in prison, though investigators believed he was the gunman.
In the appeal's court ruling, Judge Timothy Tymkovitch highlighted Taylor never denied his involvement in the crime, making it impossible for the defendant to declare his innocence.
Article continues below advertisement
Taylor's defense lawyer, Brian Pomerantz, described the outcome of the ruling as paving the way for more future appeals.
"What happened today was a loss for Mr. Taylor, the families of the victims, and the State of Utah, because it means that the state will continue to litigate this case for years to come in hopes of executing a man who did not kill anyone," stated Pomerantz, according to The Associated Press.
Peterson said the victim's family have waited for justice for 30 years, and they should not be forced to wait any longer.
Become a Front Page Detective
Sign up to receive breaking
Front Page Detectives
news and exclusive investigations.
More Stories