Utah college football player gets drunk, enters dorm rooms and rapes girl: police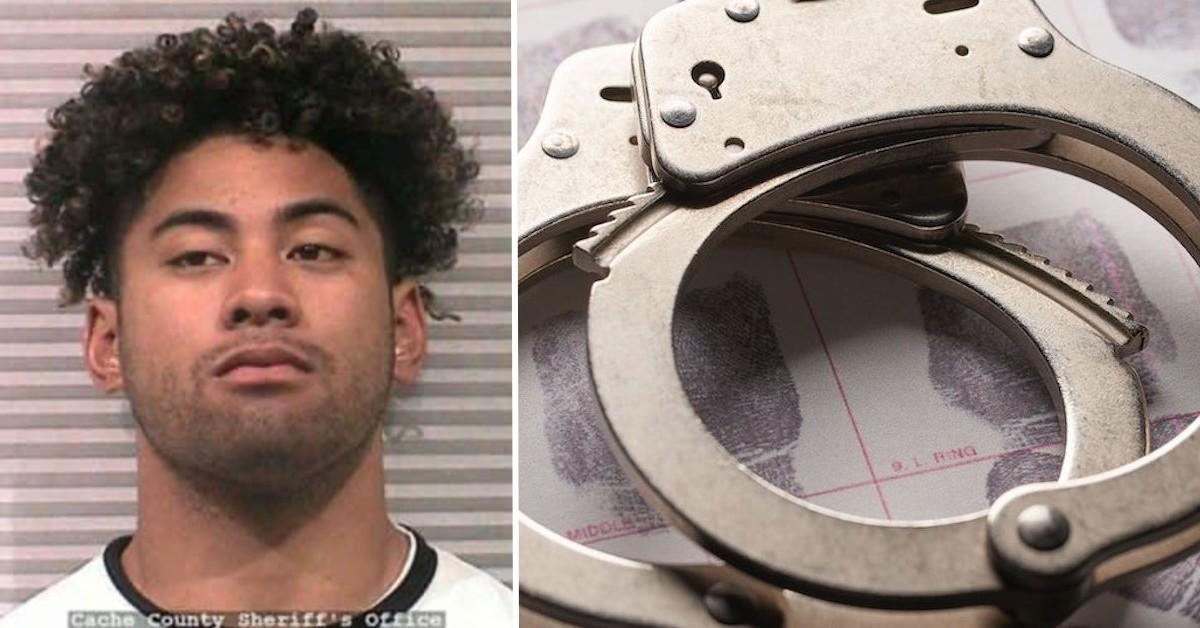 A Utah State University football player enter random dorm rooms on campus before sexually assaulting a woman, police said.
Article continues below advertisement
Several witnesses that live in the Living Learning Center on campus told police that Ismael (Izzy) Kalani Vaifoou was seen walking around the building and entering several suites on different floors, authorities said.
One woman stated that she woke up to find Vaifoou laying in bed next to her wearing only his underwear, police said.
The woman pushed him off the bed and told him to get out. Vaifoou got up, put his clothes on and left the room, authorities said.
Article continues below advertisement
Witnesses that spoke with this woman afterward stated that she told them Vaifoou sexually assaulted her, police said.
Prior to the alleged assault, ABC 4 reported the same woman's roommate was woken up by doors opening and closing from inside the suite.
Vaifoou entered her room and started walking towards her and she said, "Who the hell are you?" and the football player left, police said.
Article continues below advertisement
In the court documents, another witness stated that Vaifoou entered his apartment and told him that he was drunk and that he had "entered a dark apartment and asked if he should be there and a girl said no."
When police arrived on the scene, Vaifoou was found on the first floor of the building and they took him to the campus police station, according to authorities.
Article continues below advertisement
Vaifoou admitted to entering the apartments of the two women and taking off his clothes down to his underwear and got in bed with one of them, police said.
He then said he touched the woman, but it was over her clothing, according to police.
Vaifoou was booked into Cache County Jail and charged with forcible sexual abuse, burglary, trespassing and intoxication.
Vaifoou is listed as a sophomore defensive lineman for the Aggies. He played in four games as a freshman.