Police say they know the identity of the cold-case, 'February 9' killer. So why isn't he behind bars?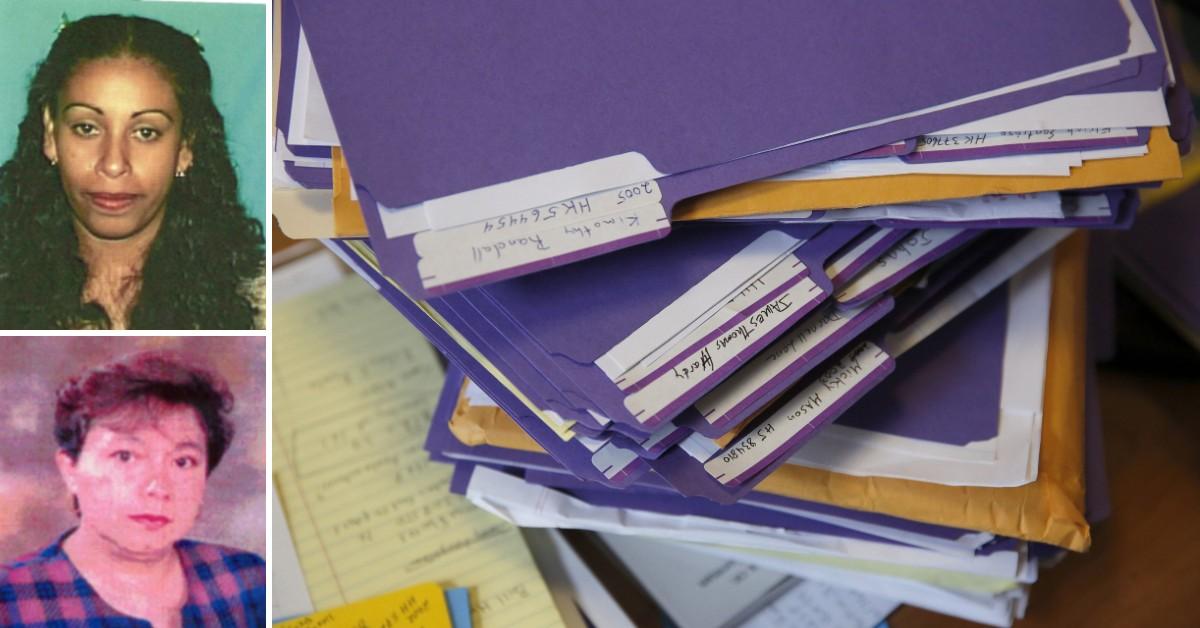 In 2018, when they linked the killer's DNA to a man outside Utah, they called him "John Doe." He murdered two women, one six months pregnant, in 2008 and 2010. He got his name because both murders happened the same day — Feb. 9.
Article continues below advertisement
John Doe was sitting in a jail in another state or country, and officials in Utah haven't released his name to the media. If he were released from his jail cell, he might get wind he was a wanted man. Given the seriousness of his crimes, he would almost certainly try to escape justice.
On Feb. 9, 2006, 29-year-old Sonia Mejia was attacked in a home invasion in Salt Lake City. Utah. She was beaten, raped and strangled to death. Sonia was six months pregnant with her second child and lived in an apartment on Clubhouse drive in Taylorsville, Utah, according to KSL News.
Exactly two years later, 57-year-old Damiana Castillo was also strangled to death in her apartment. She lived only a few blocks from Sonia.
Article continues below advertisement
SONIA MEJIA
Mejia's death was not an easy case to solve because she was randomly attacked by a stranger. She had no enemies, and the only motive for the attack at the time was sexual assault and robbery.
There was one excellent eyewitness, however.
Taylorsville, where both victims lived, is within Salt Lake City metropolitan borders, south of downtown. The Salt Valley topography makes for hard earth with few organic minerals, but Taylorsville hasn't been farmed in generations.
Article continues below advertisement
The area is known for population density, including plenty of apartment complexes. It is part of what residents would define Salt Lake City proper and was incorporated as part of the city in 1996. This is where Mejia moved with her husband and young son.
The family took up residence in the Fairway Apartment Complex.
The young family had an 8-year-old boy. Mejia and her spouse were unmarried but qualified as common-law husband and wife. She was 5-feet-3-inches tall and weighed 125 pounds, with long black and curly hair and dark eyes.
Article continues below advertisement
Mejia worked at McDonald's, but on Feb. 9, 2006, around 11:30 a.m., she was alone at home. She answered the door to greet a young, short Hispanic male with short black hair combed back. According to the Desert News, he was holding a can of soda and bag of Cheetos as he leaned against her door.
A neighbor witnessed the man standing close to her, assaulting her, then forcing his way into her apartment.
Around 6 p.m., Mejia's husband returned home to find she had been raped and strangled. According to court records, he found his wife lying on their bed. She'd been gagged with a blue bandana and had a wire garrote tight around her neck.
Article continues below advertisement
Salt Lake City United Police Department arrived on scene' and after interviewing neighbors' obtained a detailed description of the killer. Salt Lake City authorities reported the suspect had also stolen Sonia's vehicle, a 4-door, gold Ford Escort as well as jewelry she'd been wearing that day.
In total, the killer stole a vehicle, a heart-shaped ring, a diamond ring, and a religious pendant. By murdering Sonia, he also killed a second person— her sixth-month-old fetus.
Article continues below advertisement
DAMIANA CASTILLO
The second victim did not fit the same profile, but her proximity and the date of her murder gave police reason to connect the two unsolved cases.
On Feb. 9, 2008, Isaias Gomez tried calling his mother, Castillo, several times. She was expecting him to pick her up for work that day. He eventually dropped by, but his mom didn't come to the door. He let himself in after finding a spare key outside.
Gomez found his mother lying on the living room floor, partially covered with a pillow. He told ABC4 News, "the apartment was a mess." Gomez immediately called the police, who gathered DNA evidence from the scene.
Article continues below advertisement
After analyzing the physical evidence and creating a DNA profile,they compared it to their existing DNA sample from Mejia's murder in the same neighborhood on the same day. It was a match to "John Doe."
Damiana was only 5-feet tall, weighing 130 pounds. She lived alone and was a regular churchgoer who always reminded her son of his duty to take care of his family. Castillo was born in Mexico City in 1950 and, at the time of her death, had two grown children and five grandchildren.
IS "JOHN DOE" SITTING IN A MEXICAN JAIL CELL?
Investigators did not reveal any information about why the date of Feb. 9 is significant, if it is. They did not state whether it was tied to the suspect in any way. As of the last official press conference, on Nov. 30, 2018, in Salt Lake City, no details other than a suspect description were provided.
Authorities described the Feb. 9 killer as a Hispanic male, 5-feet-3-inches to 5-feet-6-inches tall, and young—possibly in his late teens. His weight was given as between 135 and 150 pounds, and he had short, black hair.
Article continues below advertisement
Although unconfirmed, the alleged killer is likely incarcerated in another country since extradition from another U.S. state would be forthcoming considering the nature of the crimes. "John Doe" might be in Mexico.
As there have been no updates from the Salt Lake City District Attorney, John Doe is possibly still incarcerated south of the U.S. border.
Article continues below advertisement
Charging documents filed by the prosecutor's office were amended and sealed, which usually indicates there is a name associated with the criminal charges. The Feb. 9 killer went from "John Doe" to a known individual, with a known location. The District Attorney, Sim Gill, couldn't have been any clearer when he spoke with the media.
"We know who he is," said Gill. He also stated that due to the ongoing investigation, he could not comment further but noted that prosecution efforts are moving "forward in a positive direction."
Authorities announced, two and a half years ago, their plans to extradite the suspect. As of now, the killer's identity remains sealed and his whereabouts remain unknown to the general public.
And justice remains unfilled for Mejia and Castillo.
Become a Front Page Detective
Sign up to receive breaking
Front Page Detectives
news and exclusive investigations.
More Stories