Flashback: How Five Members From 'Vampire Diaries' Wound Up With Mugshots In Georgia in 2009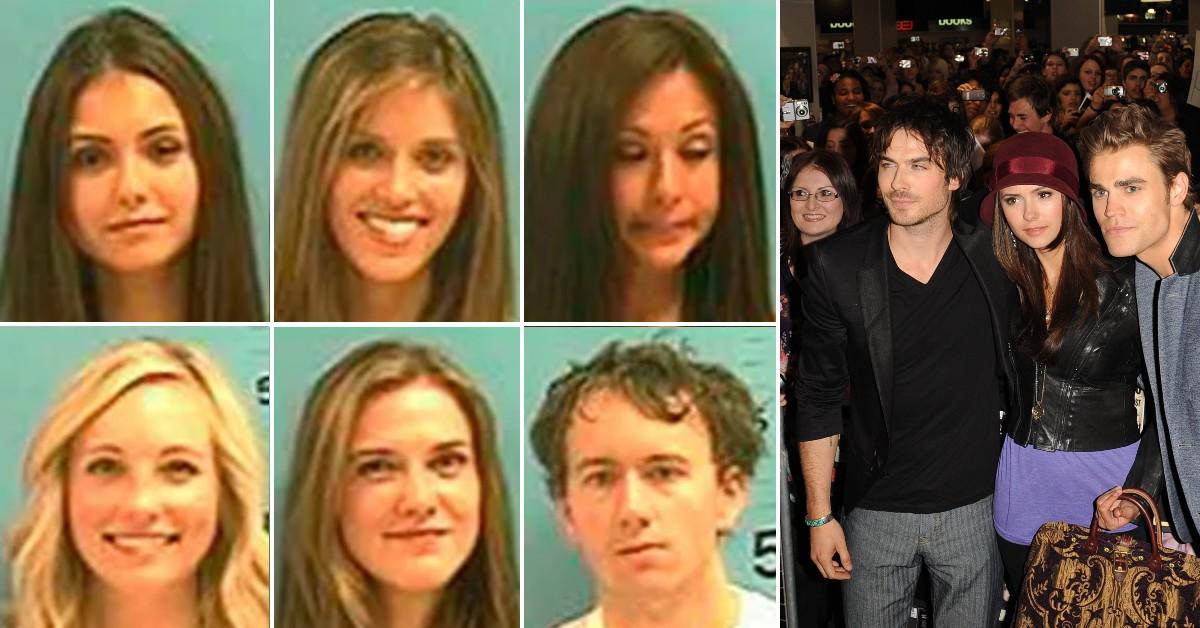 Filming a television show doesn't give you free reign to do whatever you want. That's what five crew members and a photographer found out the hard way in 2009.
Article continues below advertisement
The Monroe County jail in Georgia received quite the cast of characters when five members from the show "The Vampire Diaries," which aired on CW, were arrested and charged with disorderly conduct in August 2009.
The five actresses — Nina Dobrev, Sara Canning, Kayla Ewell, Krystal Vayda and Candice Accola, who were all in their twenties at the time — were arrested in middle Georgia for standing on a bridge and flashing drivers on I-75, according to the Atlanta Journal-Constitution.
Article continues below advertisement
Tyler Shields, who was photographing the incident, which the actresses say was filming for the show, was also arrested and charged with disorderly conduct.
The incident took place in Forsyth, Georgia, which is about 60 miles south of Atlanta, where three of the cast members were living at the time of their arrests, according to Today.
Article continues below advertisement
Citing Monroe County Sheriff's spokeswoman Allison Selman-Willis, the Atlanta Journal-Constitution reported that dozens of drivers called 911 on Aug. 22, 2009, to report the women posing on the side of the bridge on Rumble Road overpass.
"They were flashing drivers, hanging over the bridge," Selman-Willis told the outlet. "One girl was holding another girl's ankles and hanging her over the bridge like she was going to drop her."
Article continues below advertisement
When sheriff's deputies arrived, they checked Shields' footage, which showed the antics the girls were guilty of. "Deputy Morgan checked their camera, and discovered numerous photographs of the females hanging, sitting and straddling the bridge," the AJC reported, citing a police report.
Ewell told Entertainment Weekly in 2009 that the incident was misunderstood. "Having this be the first story that's released is so frustrating," Ewell says. "[The situation] is so exaggerated and [has been] made into something it's not."
Article continues below advertisement
All six paid a fine and were released, according to Entertainment Weekly. Ewell, however, said the only flashing going on was coming from the camera. "They were like, 'We're getting calls that people are flashing,'" Ewell says. "And we're like, 'Whoa, whoa, whoa. The only thing that's flashing is our camera.'"
When Entertainment Weekly asked Ewell why motorists seemed to think the women were showing their breasts, she said she was baffled by it. "I have no idea," Ewell says. "We are not the type of girls who flash our breasts. In all honesty, the size of my breasts aren't necessarily something people would be interested in. It's so ridiculous. I would never do that."