She organized a robbery that turned into murder. Here's how long she'll spend in prison.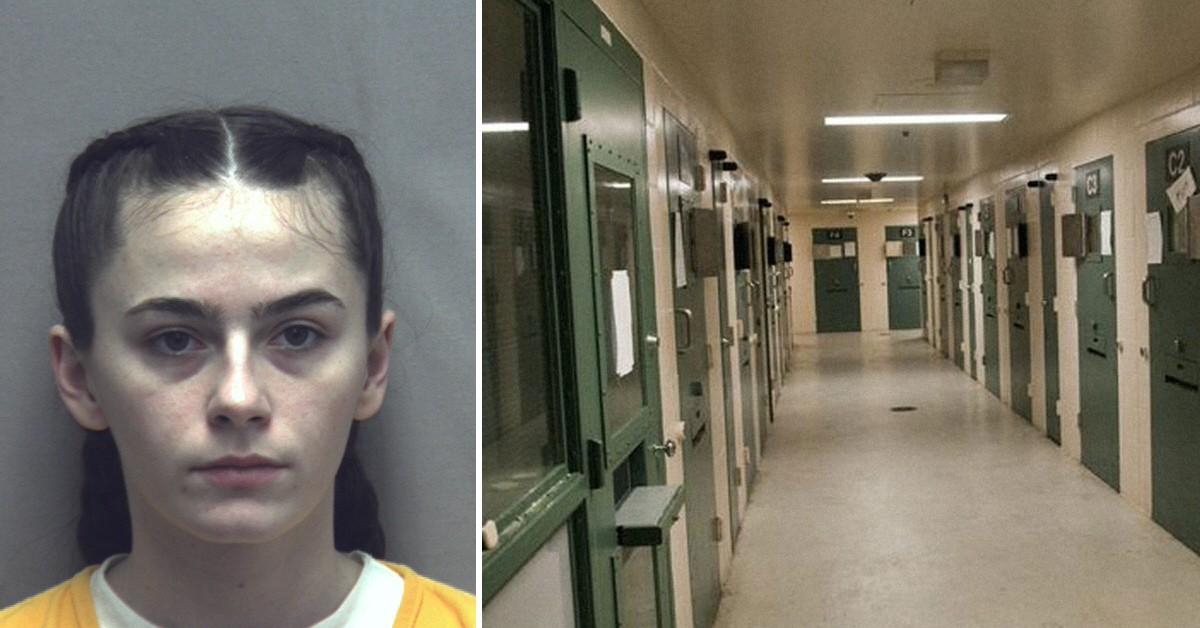 The mastermind behind the robbery and murder of a man shot as he slept will now spend the rest of her life behind bars.
Article continues below advertisement
On May 10, a judge in Fauquier County Circuit Court, Virginia, handed down a life sentence to Emily Race, 20. Authorities considered her as the leader of the group who murdered Fabian Sosa, 27, as he slept in his apartment during an armed robbery on Jan. 8, 2020.
Previously, Presiding Judge James E. Plowman sentenced Race's co-defendants, Jaden Staples, 19, and Antonio Ogburn, 19, to life in prison, while Alexander Golden, 19, received a 68-year sentence for his role.
Two other residents of the apartment were also injured during the robbery.
Article continues below advertisement
Race was Sosa's ex-roommate at Jackson Street apartment for a little more than a month before moving to another apartment on Robbins Way at Woodstock where Staples lived. Race organized the robbery based on her knowledge of Sosa's habits.
According to a media report, Race shared information regarding narcotics and cash at her former apartment with her co-defendants. During the morning hours of Jan. 8, Miguel Sosa let Race in under the pretext of a pleasant visit.
Article continues below advertisement
Race then unlocked the door and texted the trio to come in. The group entered and shot Miguel in the head after he had told them he did not have any money.
Ogburn went to the bedroom, where he shot Fabian in the back as he slept on the bed. The third occupant of the apartment was held up with a toy gun by Golden, he was later shot with a real weapon. The suspects fled the scene of the robbery but were later apprehended by police.
All the defendants pled guilty to a first-degree murder charge.
Article continues below advertisement
At sentencing, Miguel Sosa, who had lost both his eyes, coupled with months of a long recovery, and learning how to walk again, described Race as evil. He further testified Race's love for robbing and scamming people and how she had attempted to recruit him in the past to rob men she met online.
Race's attorney, Blair Howard, described her as a non-violent, shy and timid individual who had only the intention of pleasing her co-defendants, who all happened to be part of a gang from Detroit.
In a rebuttal, the Commonwealth Prosecutor Scott Hook told the court the entire incident fell on Race's shoulders. He appealed to the court to sentence Race to a stiff sentence because no lives would have been lost without her.
Article continues below advertisement
Plowman explained his rationale for the life sentence, even though Race never brought a gun to the scene. He believed she was the point person and the team leader. Hence, she should bear the same consequences and fate as the others, the judge ruled.
Plowman also had presided over the sentencing of Golden, who had been the only defendant not sentenced to life in prison. Golden's attorney, Mark Williams, highlighted his client's troubled upbringing and abandonment by his parents, though his aunt and uncle had adopted him at 6 months old.
The attorney also argued for a mitigating factor as Golden had only held a BB gun and meant no harm to anyone.
"I guess I'll never know if you would have brought a real gun, had one been available. But it didn't matter to the apartment's third resident because he reacted as if it was a real gun. I look at you and see a young man with so much potential, with loving parents. At the end of the day, you are responsible for your actions and your decisions," Plowman told Golden, according to a media report.
Become a Front Page Detective
Sign up to receive breaking
Front Page Detectives
news and exclusive investigations.
More Stories