Convict unwittingly admits to raping prison cellmate's sister. Fellow inmate then beat the pedophile to death.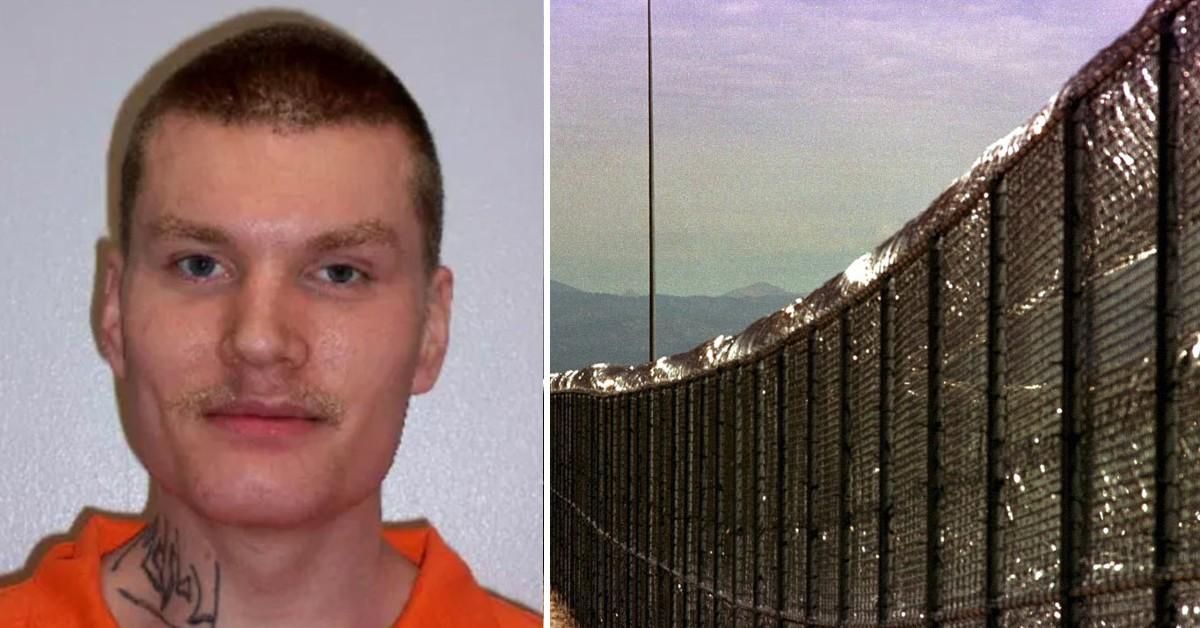 What are the chances?
A Washington man already serving time in prison discovered his 70-year-old cellmate raped his younger, so he beat the elderly man to death. It's an assault that will cost the convict another quarter-century behind bars.
Article continues below advertisement
Shane Goldsby was sentenced to more than 24 years in prison after the 26-year-old defendant pleaded guilty to the second-degree murder of Robert Munger.
When Goldsby arrived at the Airway Heights Corrections Center in Spokane County, Washington, in 2020, he was assigned a cell with Munger, who was serving a 43-year prison term for child molestation and possession of child pornography.
The duo bonded over time, and Munger started telling of his heinous escapades to his cellmate.
Article continues below advertisement
Unbeknown to Munger, one of his victims was the underage sister of Goldsby.Over time, he had explained in detail how he carried out the molestation. Frustrated, Goldby reportedly requested the prison authorities to move him to another cell but was ignored.
Later, Goldby snuck behind Munger at the correctional center's common area and knocked the elderly man down. Then the defendant punched him in the face fourteen times and repeatedly stomped on Munger's head.
Munger died a couple of days later at a hospital.
Article continues below advertisement
"I had so much stuff going on in my head. I wasn't stable at that point. I wasn't. I was getting to that point because (Munger) kept wanting to give me details about what happened, what he did – about the photos and the videos of him doing this stuff. It was building up," Goldby said during an interview with KHQ.
The Washington Department of Corrections denied any prior knowledge of the potential conflict of Munger's crimes against Goldby's sister. It is the department's policy to screen for such conflicts before assigning inmates together as cellmates.
Article continues below advertisement
An independent investigation corroborated the state's claim and concluded the incident was unfortunate.
However, Goldby disputed the investigation's finding and believed it was a set-up. The defendant claimed his cell assignment with Munger was punishment for humiliating law enforcement agencies during the high-speed police chase in August 2017 that led to his arrest.
Article continues below advertisement
According to The Washington Post, the police chased him for an alleged stabbing. During the chase, Goldby injured a state trooper when he rammed into his patrol car. He was charged and sentenced for stealing a law enforcement vehicle.
During the sentencing hearing, Goldby prepared a statement to read in court but became overwhelmed with emotions. His lawyer read it on behalf of the defendant.
"I cannot imagine what it would be like to lose a loved one in this kind of way. To his wife and his whole family I apologize. I am so sorry and I hope you are able to heal from what I caused," said Goldby in his statement read by his lawyer, according to KHQ.
Goldby's account of the rape was proven to be true.
Become a Front Page Detective
Sign up to receive breaking
Front Page Detectives
news and exclusive investigations.
More Stories