Mom forced daughter to endure unnecessary surgeries, hundreds of medical visits: prosecutors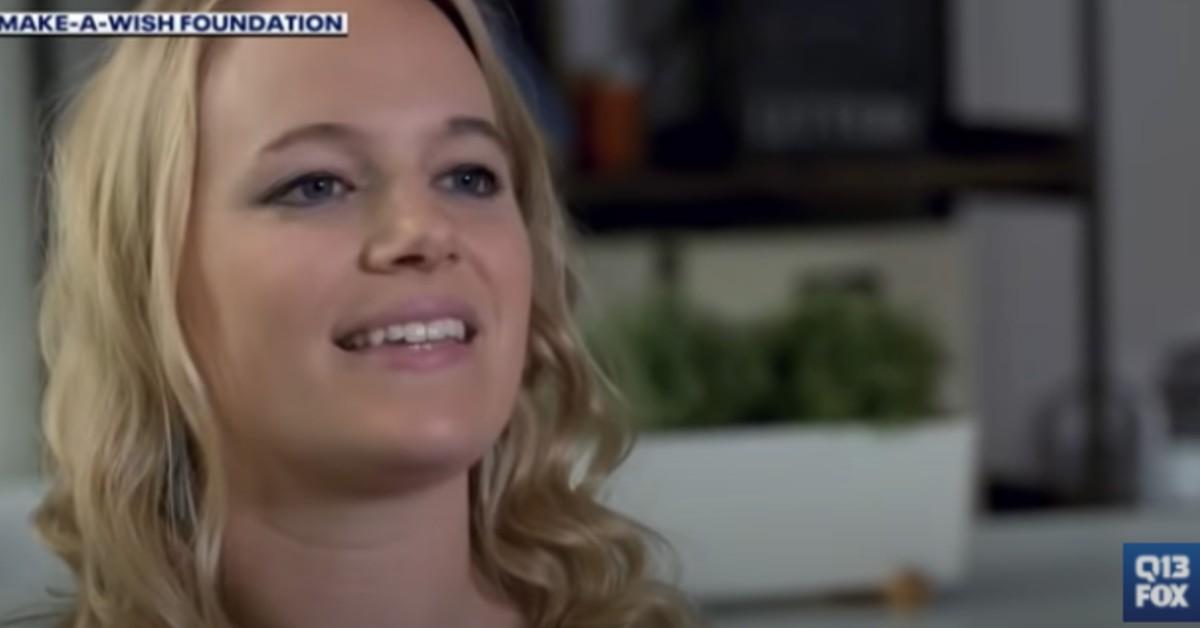 A Washington mother allegedly had her adopted 6-year-old daughter undergo medical procedures and endure hundreds of appointments with experts even though the child wasn't sick, prosecutors claimed.
Article continues below advertisement
According to court documents, Renton, Washington, resident Sophie Hartman, 31, "intentionally" assaulted and "recklessly inflicted substantial bodily harm" on the little girl, identified only as C.H., between May 2018 and March 2021.
Hartman subjected C.H. to multiple "medically unnecessary surgical interventions," including the insertion of a feeding tube, prosecutors said in the legal papers. Since 2016, the child allegedly endured almost 500 medical appointments in Washington and North Carolina, and she was also forced to use leg braces and a wheelchair — both of which doctors had said the child did not need, prosecutors noted.
Article continues below advertisement
The court documents state Hartman told an official at her daughter's school that "C.H. could 'leave us anytime.'"
"In addition," the legal papers state, a "search of the defendant's iPhone and iPad revealed internet searches including 'songs about kids facing sickness,' 'songs for sick kids,' 'best song for cancer patients,' and 'funeral songs.'"
According to FOX News, in 2018, Hartman told the Make-A-Wish Foundation that a condition her child purportedly suffered could cause her to "go paralyzed."
Article continues below advertisement
"She can lose the ability to talk and go into all different types of seizures and have extreme pain," Hartman continued, claiming the situation was "really tough" and "even the best pediatric specialists, do not know what to do and do not have treatment options."
"She needs access to oxygen because her breathing shallows and slows," Hartman added. "She depends on her feeding tube when she's unable to eat."
Article continues below advertisement
The following year, Hartman continued the alleged charade, saying C.H.'s condition "has been likened to a time bomb, that is a human time bomb for which there is no cure."
"For us, this is what life looks like," Hartman said at the time. "It's navigating constant traumatic chaos, making plans that will inevitably fall through and battling resentment and bitterness for all that is outside of our control."
On March 17, the child was removed from her mother's care and admitted to Seattle Children's Hospital for observation. During her 16-day stay, she was able to feed herself without the tube and walk and run while not wearing orthotics.
Article continues below advertisement
Renton police opened an investigation after the Washington State Department of Children Youth and Families received a report in February from four of the child's medical providers.
"This situation is a case of medical child abuse," the report reads, according to FOX News. "It is not necessary to know the possible motivation of a caregiver, only the outcome of the behavior. It is my concern that this pattern has resulted in unnecessary medical testing, medication, procedures, surgeries and debility of this child."
Article continues below advertisement
C.H. is currently in her maternal grandmother and aunt's care.
Hartman faces charges of second-degree assault of a child and second-degree attempted assault of a child.
Hartman's attorneys insist she is innocent and the charges against her are "wholly unjustified" because of "overwhelming objective evidence" that support her daughter's diagnosis.
Become a Front Page Detective
Sign up to receive breaking
Front Page Detectives
news and exclusive investigations.
More Stories