'Silly the Clown' had a dark side — it included abuse and the alleged cold-case homicide of a newborn.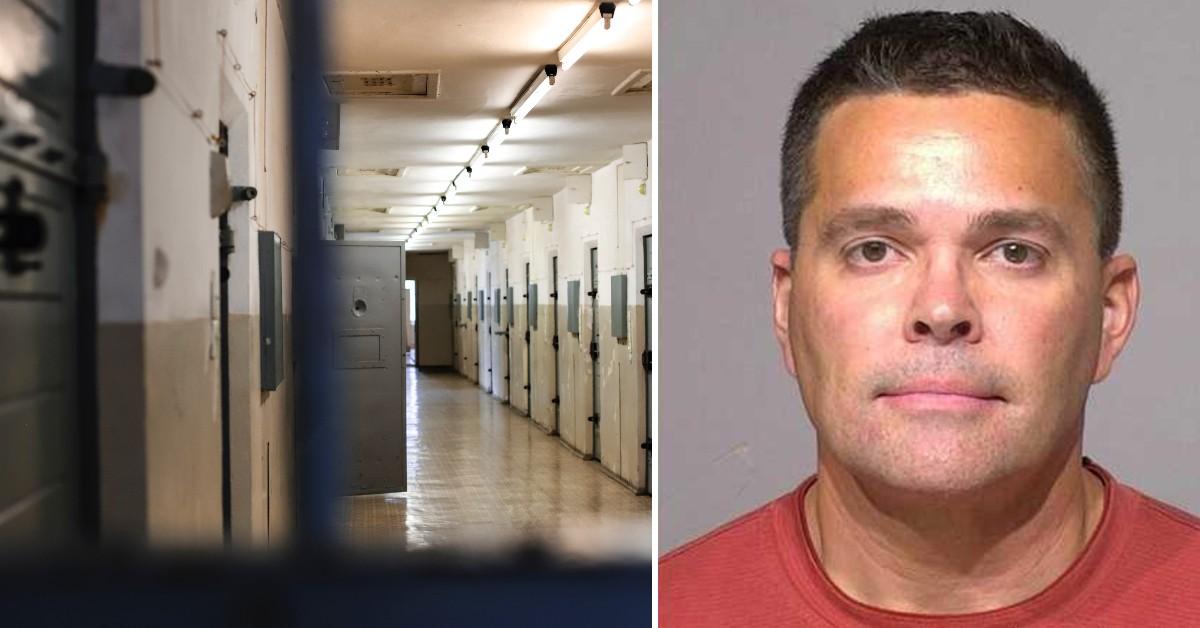 Catherine "Catie" Schroeder was murdered 30 years ago this month. A victim of shaken baby syndrome, she died just shy of 2-months-old.
Article continues below advertisement
For decades her case went cold, but that change this week with an arrest that was anything but funny. Her father, a well-known clown who went by the stage name "Silly" was arrested this week on charges of physical abuse and reckless homicide.
Ronald Schroeder, 52, has been entertaining children for decades in southeast Wisconsin, according to The Daily Beast. Today, he is sitting in the Milwaukee County Jail awaiting trial for a crime Catherine's mother long ago accused him of committing.
Article continues below advertisement
Police say in August 1991, 7-week-old Catie isn't acting correctly, according to Milwaukee Magazine. Her family took her to the hospital, where she died. The doctor believed she was the victim of shaken baby syndrome. Suspicion turned towards Schroeder, but he was never charged.
It took decades for police to arrest. In the decades free, authorities say, Schroeder continued a pattern of abuse and sexual assault against women.
Schroeder's defense attorney attempted to have the case dismissed at the initial hearing, claiming the statute of limitations has expired, according to the report. Instead, the judge ordered bond to be set at $350,000.
Article continues below advertisement
In 2008, Schroeder was convicted of sexual assault and sentenced to six years in prison. By then, he was long divorced from Catie's mom, Christine, who reported him terrorizing her for years before she got the courage to walk out.
NOT THE FIRST CLOWN
In 1989, Schroeder put on his first show as Silly. He'd chosen a persona similar to the clown from the famous Stephen King novel, "It." His clown was bold looking, with wild red hair and a big red nose, full white-face with huge red mouth. But he was also bumbling, with a permanent smile even as he acted the fool.
Article continues below advertisement
John Wayne Gacy, nicknamed "The Killer Clown," was a convicted serial killer responsible for the murder of 33 young men and boys who used the same clown persona. Not a happy-go-lucky type or even the down-on-his-luck hobo, but a disorganized and pathetic character, he got laughs as well as sympathy.
Gacy, like Schroeder, was an upstanding community member active in politics and business. He was never under suspicion until he was tied to the disappearance of one of his part-time employees, 15-year-old Robert Piest.
Gacy was convicted in 1980, after a major excavation beneath his Des Plaines, Illinois, home revealed dozens of bodies.
Article continues below advertisement
THE ABUSER
After Catie died, on Aug. 25, 1991, Schroeder and Christine remained married and had another daughter. Because Schroeder was under suspicion in Catie's death, the child was removed from the home before she even turned a month old.
Article continues below advertisement
Schroeder kicked Christine for the last time four years later. According to Milwaukee Magazine, she walked out two days after the last beating, in late 1995. She was able to become a mom to her second child, who had been put into her parent's custody, and she never looked back.
Soon after his divorce, Schroeder began dating Brenda Kowalczyk and the abusive pattern continued. Like Christine, Brenda heard about how fat she was from Schroeder, and he controlled every aspect of her life, from what she wore to where she went.
Brenda got pregnant within a few months. She knew he already had two daughters, and the eldest had died.
Article continues below advertisement
Silly the Clown continued to gain fame in the Milwaukee area. Silly was a great side-hustle for Schroeder, although his relationship with his now-pregnant girlfriend was deteriorating. Tired of the physical abuse, Brenda left him four months into the pregnancy but returned, worried she couldn't raise a child alone.
In April 1997, Brenda gave birth to a baby boy. Almost from the beginning, his was a difficult childhood. He was fussy, cried incessantly, and easily got on Schroeder's nerves. Brenda witnessed her son being abused by Schroeder and left him Nov. 21, 1998, according to Milwaukee Magazine.
Brenda's child survived, but authorities understood Schroeder, aka Silly the Clown, was a hazard to both women and children.
Article continues below advertisement
THE FATHER
But Schroeder's fortunes continued to grow. In addition to promoting Silly and having plenty of gigs, he became a mortgage loan officer. He married a woman nearly a decade his junior, 24-year-old Nichole Chaffee.
By 2004, Schroeder was earning $120,000 a year and was now the father of two more young children.
In January 2005, he was again under suspicion. This time, the victim was his 8-week-old daughter. She had bruises on her chest and abdomen, fractured ribs and a leg with two fractures. After a brief investigation, in which Nichole denied any violence, the girl was removed from the Schroeder home.
Article continues below advertisement
Nichole divorced Schroeder in 2006 and gained sole custody of her daughters. Schroeder was never prosecuted, however, due to Nichole's lack of cooperation with the District Attorney, Brad Schimel.
Article continues below advertisement
Within three years, Schroeder lost access to his audiences. He would finally be arrested after years of suspicion — this time for sexual assault of a girlfriend.
But the assault charges were only the beginning. Evidence would be uncovered showing Schroeder was into child porn, and he would be added to the sex offender registry.
THE LAST GIRLFRIEND
Cassandra was only 19 when she met Schroeder, and he immediately began the same routine — control, physical abuse and spying.
According to police records, Cassandra filed battery charges in April 2007, following an incident in which Schroeder attacked her in their bedroom, shoving his fingers up her nostrils until she bled. She also reported that Schroeder had been illegally hacking her e-mail account, which led to officers showing up at their home with a search warrant to confiscate his computer, according to Milwaukee Magazine.
Article continues below advertisement
Officers found evidence that Schroeder spied on Cassandra, as well as photographs of Cassandra passed out and being sexually violated.
But the charges would not end at sexual assault. The detectives cataloged 160 photos of what they classified as child pornography on Schroeder Schroeder's computer.
Police records indicate he was arrested May 27, 2007, and charged with two counts of sexual assault, along with counts of making a visual representation of nudity without consent and battery-domestic abuse. He was convicted in March 2008 on all counts, and Christine, Brenda and Nichole came to his sentencing.
All three women read statements about his past abuse.
Article continues below advertisement
Schroeder went to jail for five years, following a six-year sentence, and prosecutors were frustrated they couldn't put him away longer.
NEW EVIDENCE
In 2013, Schroeder was released from prison on parole. He'd done his time but would need to register as a sex offender for the rest of his life. The conditions of his release included GPS tracking and being prohibited from being around children without supervision, according to court records.
In June 2021, Milwaukee County Medical Examiner Brian Peterson conducted a review of Catie Schroeder's initial autopsy.
Article continues below advertisement
He determined there was no doubt the cause of death was homicide due to "blunt force trauma to the head," according to records.
Based on the new information, prosecutors decided to finally bring charges against Schroeder for his first known crime against a child— the murder of his infant daughter, Catie.
A trial date is pending.
Become a Front Page Detective
Sign up to receive breaking
Front Page Detectives
news and exclusive investigations.
More Stories