He Shot His Grandparents To Death. Then, He Called The Cops To Come And Arrest Him.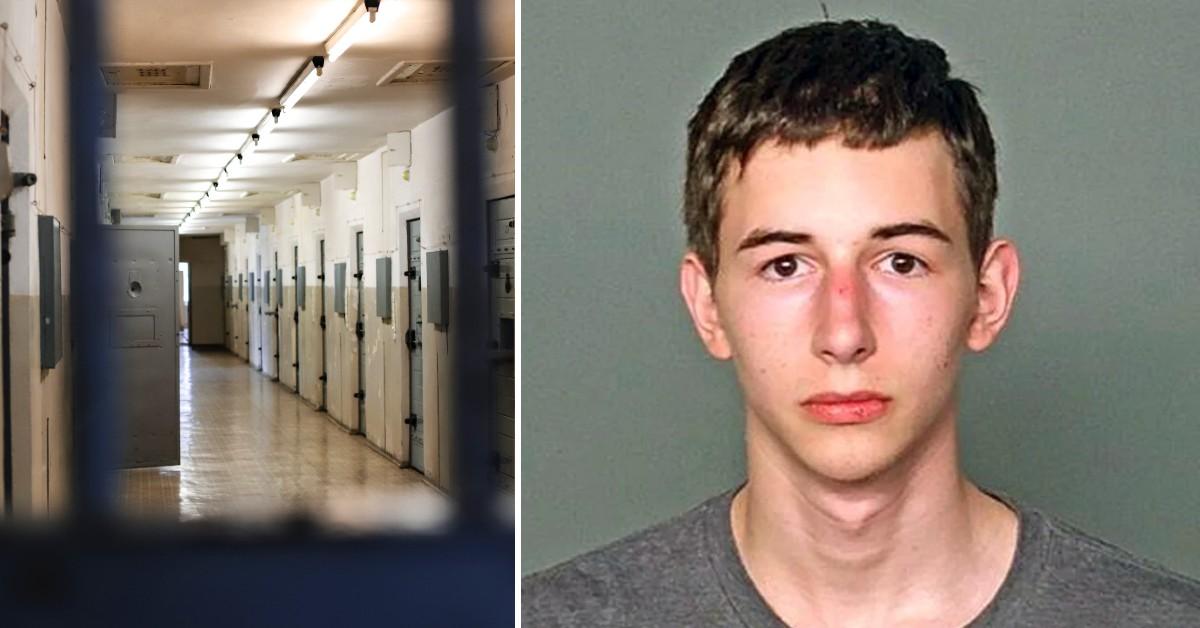 A Wisconsin man brutally murdered his grandparents, then called the police and said to come and arrest him.
Now, he will spend at least four decades behind bars.
Article continues below advertisement
Recently, Outagamie County Judge Mitchell Metropulos sentenced Alexander M. Kraus, 20, to life in prison for the shooting death of Dennis Kraus, 74, and Letha Kraus, 73. Despite his initial admission to killing his grandparents, Kraus pleaded not guilty by reason of mental disease or defect.
However, he was found guilty and convicted by a jury of two counts of first intentional homicide.
Article continues below advertisement
"Obviously, the severity of the offense is significant. As horrible of a crime as we have, Mr. Kraus killed his grandparents, and he killed both, one right after the other, and it was without mercy, and it was with intent, and it was well planned out," said Metropulos during the sentencing hearing, according to Post Crescent.
On April 14, 2019, officers responded to Kraus' grandparent's home on Edgewood Drive in Grand Chute, Wisconsin, after receiving a 911 call from the defendant regarding a homicide. On the call, the then 17-year-old Kraus told the dispatch he had just killed his grandparents and was waiting for the police to come and arrest him.
Article continues below advertisement
When police arrived, they found a backpack belonging to the defendant with a red folder that contained written out plans to kill his grandparents.
According to prosecutors, Kraus' killing of his grandparents was a bigger plan in 18 months to carry out a mass shooting at Neenah High School, where the defendant was a junior. In addition, authorities believe Kraus' motivation was to gain access to his grandparent's arsenal. At the crime scene, investigators found a shotgun on the bed, two gun cases, several guns in a cabinet, and a large amount of ammunition.
During the trial, Kraus' defense lawyer Gregory Petit argued the state's case about a mass shooting in the defendant's plan was delusional. Furthermore, he claimed Kraus was a kid with mental issues and not an evil person. Hence, Petit requested the court to sentence his client to the possibility of a supervised release after twenty years.
Article continues below advertisement
In addition, Kraus' parents also pleaded with the court for an early release of their son.
"I'm asking you to please help my son. Please grant him a parole date as early as possible, so that he can get the help that he deserves and someday be back in the community if maybe possible," said the defendant's mother Shannon Kraus, reported WBAY.
Though Kraus was declared incompetent to stand trial for two months, however after three evaluations, the judge ruled the defendant was competent to stand trial. As a result, prosecutors argued for a stricter sentence of life in prison They believe the Kraus family's death saved many students' lives at the high school.
Kraus will be eligible for parole after serving 40 years in prison. He was given credit for three and a half years while incarcerated awaiting trial.
Become a Front Page Detective
Sign up to receive breaking
Front Page Detectives
news and exclusive investigations.
More Stories