He couldn't post bail and instead beat a fellow inmate to death. He just learned how much longer he'll spend behind bars.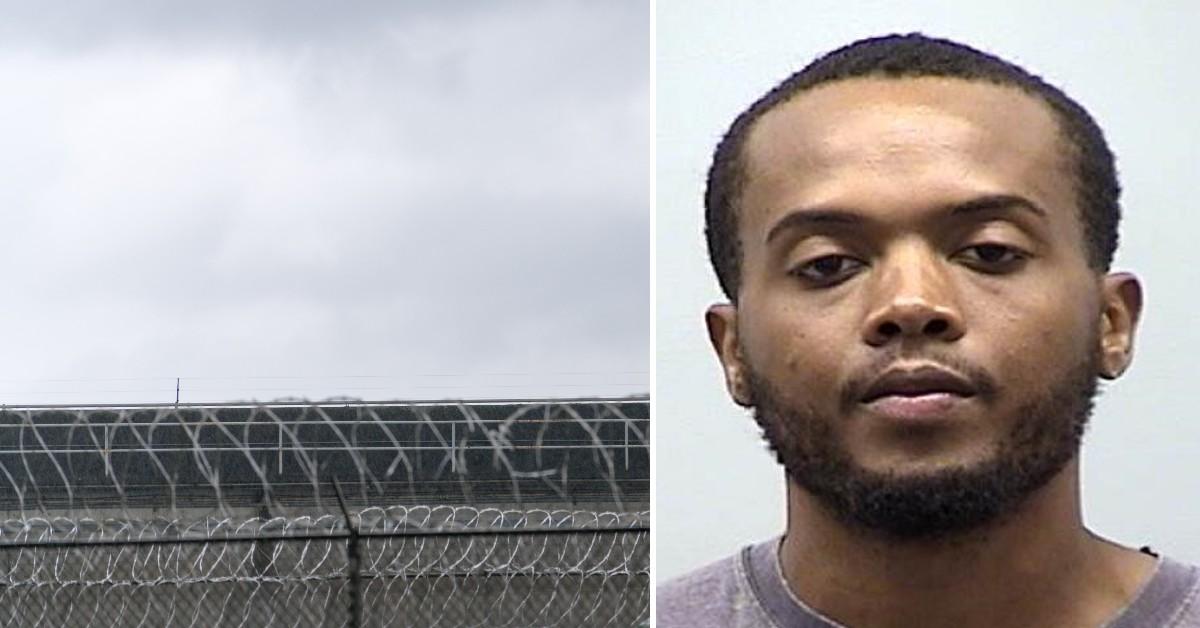 A Wisconsin man was unsuccessful in posting his bail at a county jail. Instead, he stomped and killed another inmate without provocation.
Now, he will spend the rest of his life behind bars.
Article continues below advertisement
Recently, a Washington County judge sentenced George Telford Jr. to life in prison without the possibility of parole for the stomping death of fellow inmate Jalen Proft, 23. Telford was convicted by a jury of first-degree intentional homicide.
On Aug. 17, both men sat next to each other for lunch until around 1 p.m., when Telford, who was housed in the same cell block at the Washington County Jail, started pacing back and forth. Then, unprovoked, the defendant suddenly rushed into Proft's cell, struck him 31 times before stomping his head 28 times.
Article continues below advertisement
The jail's corrections officers noticed the ongoing assault and evoked the emergency response protocol, according to prosecutors. The move entails the entire lockdown of inmate's movement in the facility, with a reinforcement unit of additional officers in armed riot gears and a medical unit responding to the cell block. The victim was rushed to the hospital. However, he died from his injuries a few days later.
After his arrest for a domestic incident and wanted in another area for another domestic abuse incident, Telford had been housed at the Wisconsin jail for more than a month. As a result, the defendant could not post bail while Proft was at the jail for a two-day probation hold.
Article continues below advertisement
"The suspect was here since July 4 with very, very little, no major discipline history whatsoever. The suspect was here since July 4 with very, very little, no major discipline history whatsoever," said Washington County Sheriff Martin Schulteis, according to FOX 6.
Proft's family expressed anger at the sheriff's department for the delayed response time to save the victim and neutralize the attack. Though the jail pods are all fitted with CCTV surveillance cameras that captured the gruesome attack, Schulteis argued under the circumstances, stringent procedures and protocols must be initiated first before breaching the pods to protect the staff and other inmates.
Article continues below advertisement
"You can't abandon the control pod because that's where all the doors are controlled. We had to get all of the inmates into their cells and close the cell doors. It took some time to get an entry team which was composed of less lethal tasers and our medical staff.I wish we could have gone in right away it really wasn't feasible. One of the things I'm gonna look for is staffing levels, if that should be improved upon, increase that, but the response of the staff was appropriate under the circumstances," said Schulties, according to 12 ABC.
Proft's family described the victim as a kind soul with a smile that could light up a room. Telford was also charged with battery by another inmate but was later dismissed.
Become a Front Page Detective
Sign up to receive breaking
Front Page Detectives
news and exclusive investigations.
More Stories